TRUE RELIGION PRESENTS
rec·la·ma·tion
noun
A series focused on a new generation of artists who are looking at the past with a new perspective.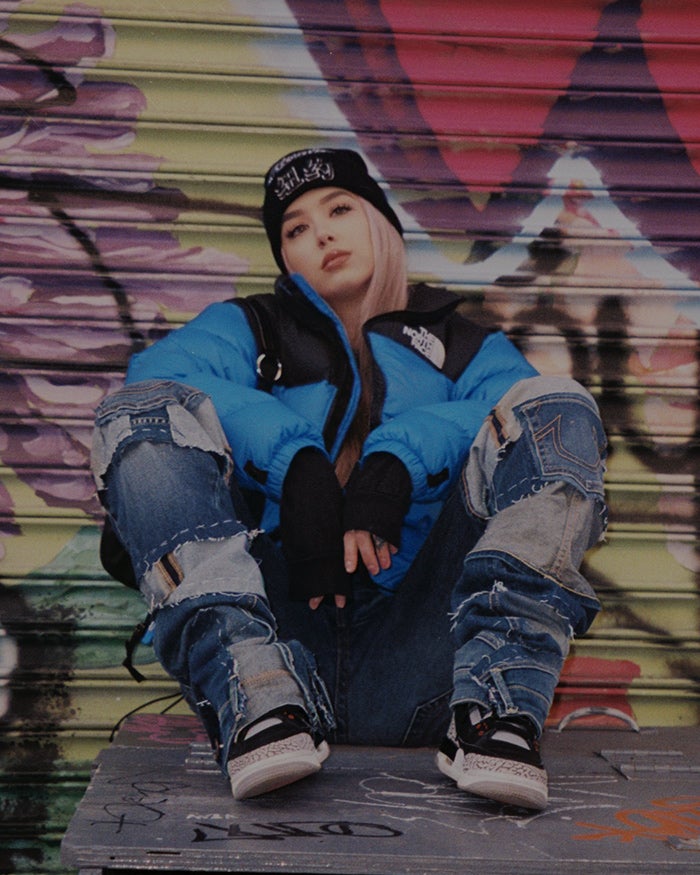 Mar 3, 2021
Reclamation: Madeline Kraemer
Written by
True Staff
Photographed by
Madeline Kraemer
There's nothing wrong with clothes that have lived a past life — the best thing about fashion is that everything can be new again.
We're partnering with artists to share their stories by reimagining heritage styles. Art means everything to Madeline Kraemer. Drawing inspiration from her career in streetwear and life in NYC, she makes unique one-of-a-kind denim that Instagram can't get enough of right now.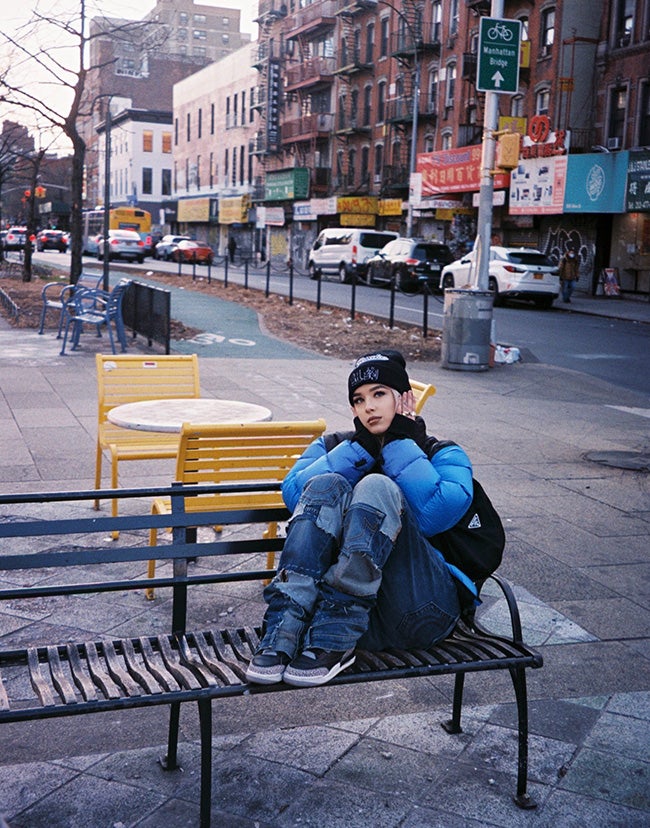 Where do you look to find inspiration?
I find a lot of my inspiration just from living in NYC and seeing the different styles that everyone has, also Pinterest is another source sometimes. Most of my ideas come from something that I would like to purchase but it doesn't exist or I can't seem to find it exactly how I imagined it to look, so I just try to make it myself.
What drew you to this artistic medium?
I first decided I should try to make my own jeans because I could never find a pair that fit me how I wanted with the exact distressing I was looking for in the right wash or brand, or even price point I was willing to pay. I started sourcing & distressing Levi's for myself, and I noticed people on Instagram were asking me where I got my jeans from. I lost my job due to COVID, so I took this feedback and started making pairs for sale. Eventually I decided I wanted to do something more unique than just distressing them, and as I mentioned before, I also couldn't seem to find the exact type of stacked/patchwork jeans that I was envisioning. One day I just tried to make myself a pair and I got a lot of good feedback from Instagram so I started selling them.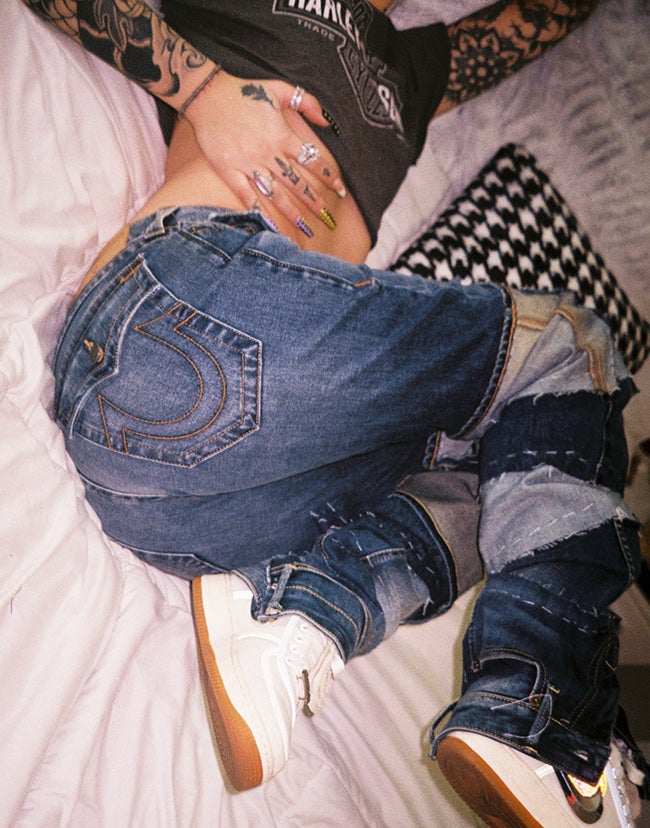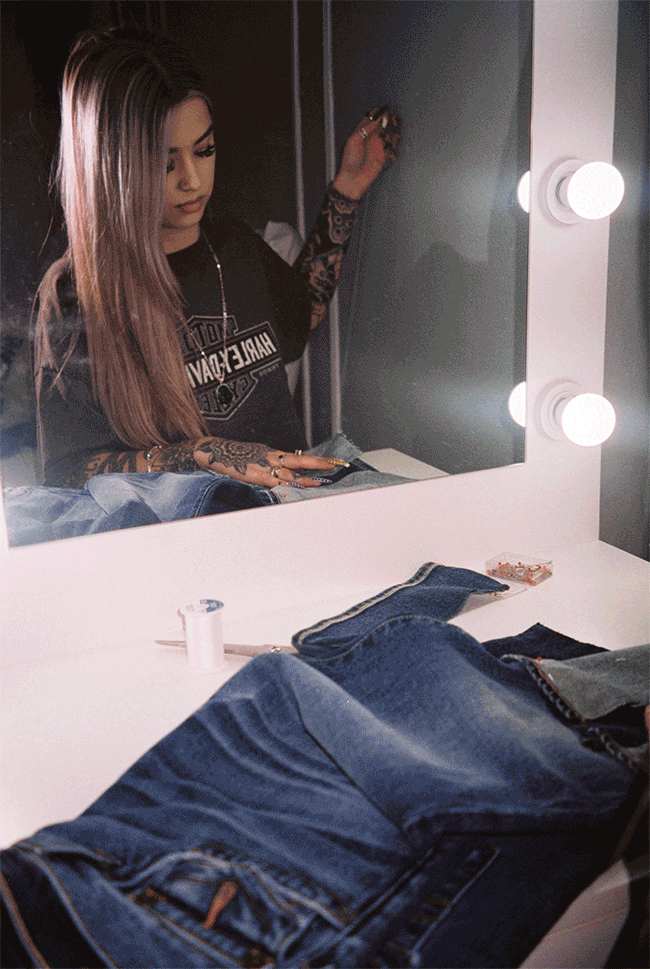 What does your art say about who you are?
My art and style says that I don't like to dress like everyone else. I've been working in the streetwear industry and living in NYC for about 5 years now, so my experiences have really shaped my art and style. I want my brand to be something original and unique, so that is what I try to give to my customers. Once something becomes too mainstream, I tend to move away from it and start finding inspiration and trends in other places.
What are your go-to materials you use when creating?
I look for good quality denim and unique washes or designs. Thick stitching also catches my eye, I love how it looks on the stacked Trues.
What does art mean to you? What does fashion mean to you?
Art means everything to me. Without art, there isn't fashion. There isn't architecture, music, beauty, tattoos, etc. Art & fashion are pretty much the ultimate way to express yourself without saying anything.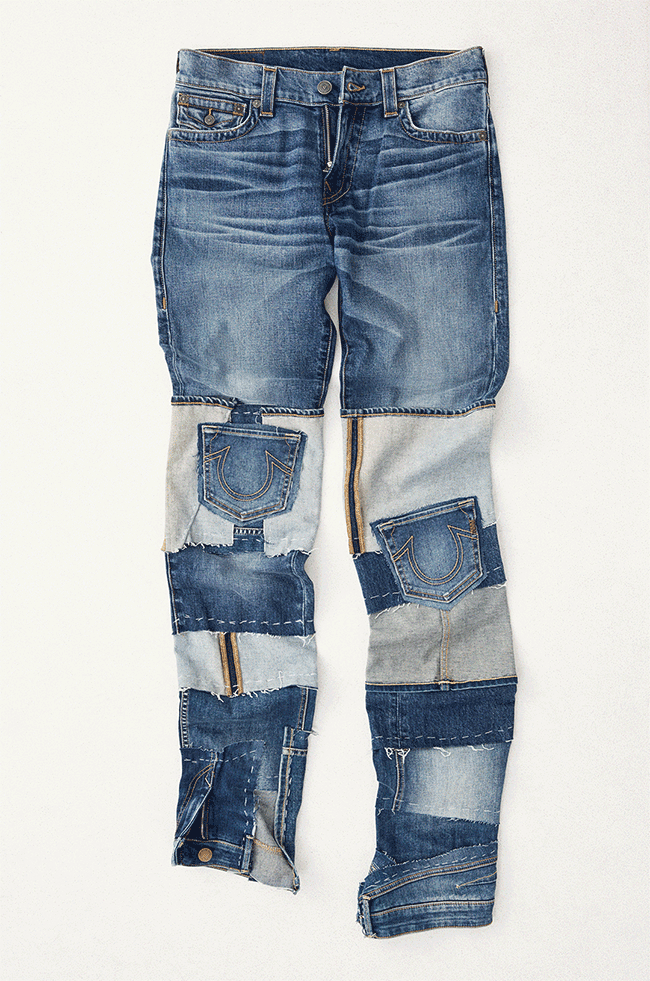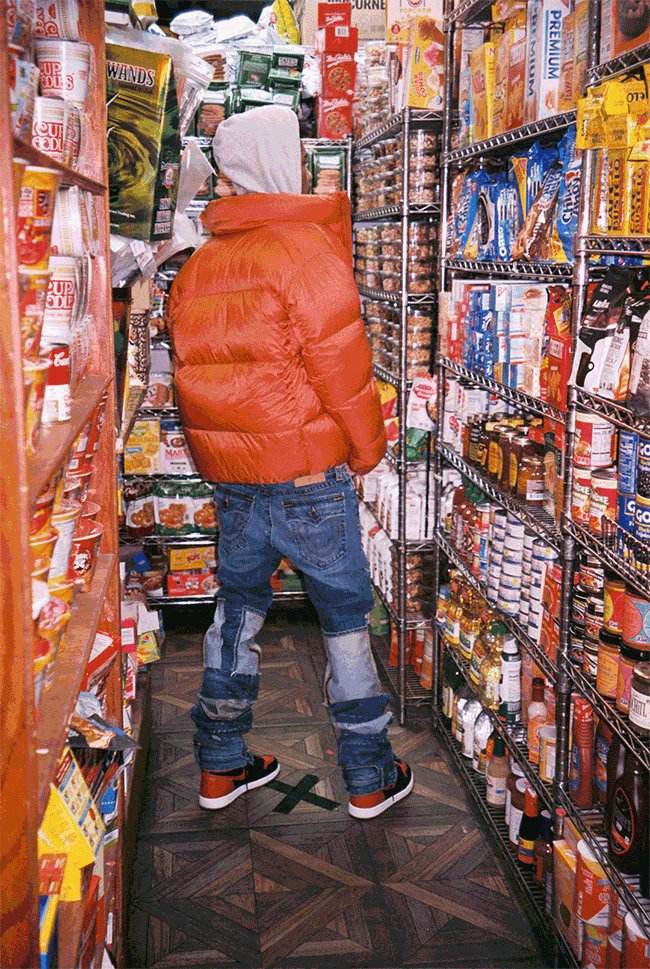 I think art is subjective, so it really doesn't matter what people think of it. Of course I love it when people support & appreciate my art, but if they don't like it, that's their opinion.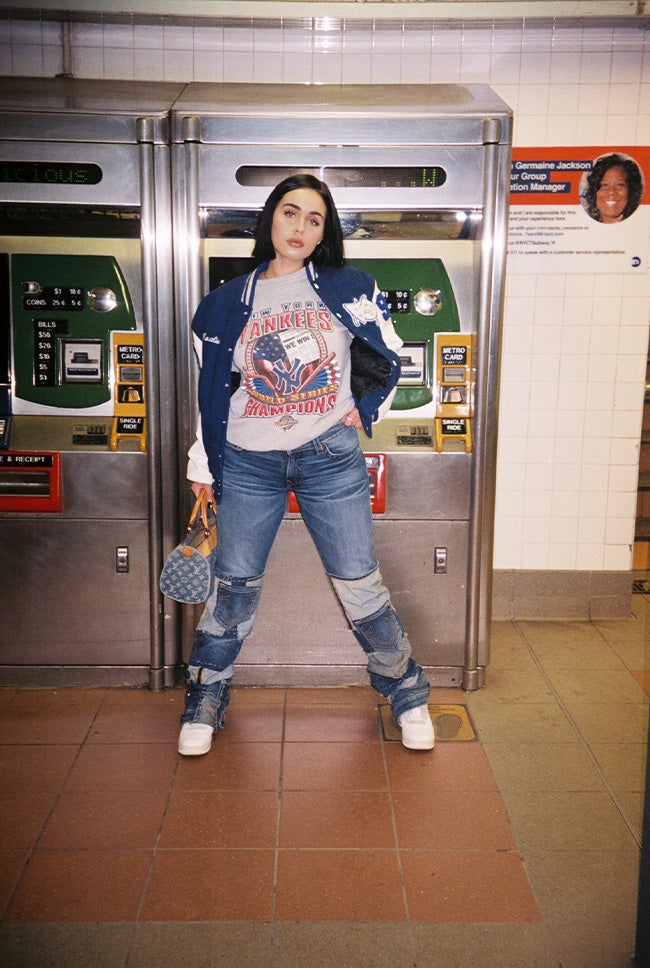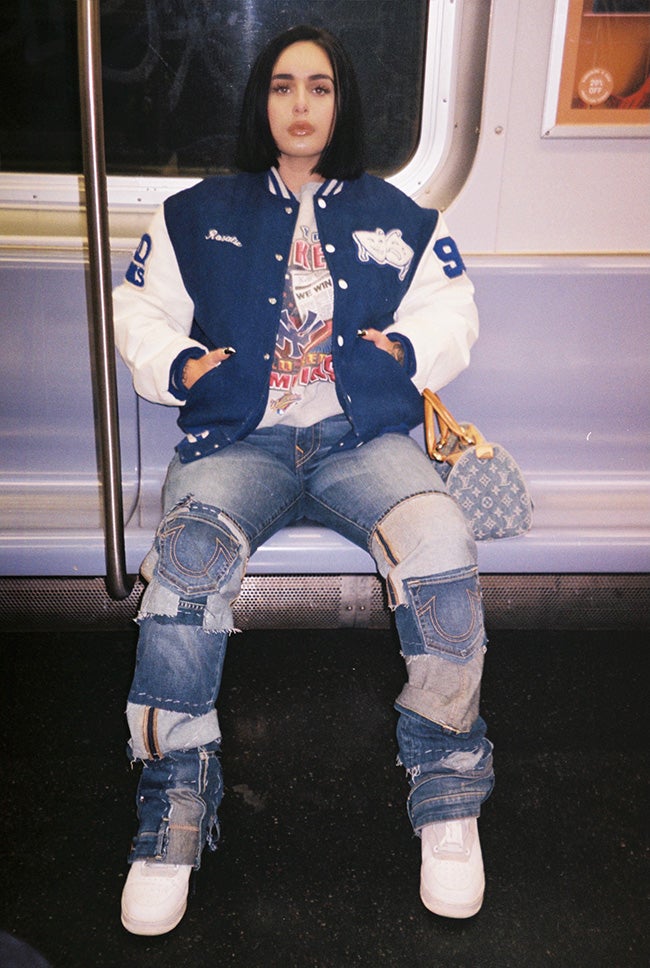 What do you want people to feel when seeing or wearing your art?
I think art is subjective, so it really doesn't matter what people think of it. Of course I love it when people support & appreciate my art, but if they don't like it that's their opinion. When people are wearing my pieces, I want them to feel confident & unique. I want them to know that they're wearing a 1 of 1, handmade item that they aren't going to see anyone else wearing.
How do you get in your creative zone? Music, film, media?
Honestly, as an artist I usually smoke marijuana to get my ideas flowing. I feel like it really opens my mind to different ways of thinking. I also listen to a lot of music.
How long have you been creating? How did you choose this path?
I've been making art for as long as I can remember. I was always big into art classes and drawing & painting have always been a hobby of mine. I always loved fashion as well, so it was only natural that what I would enjoy going to school for would be something in the fashion industry, so I attended the Fashion Institute of Technology.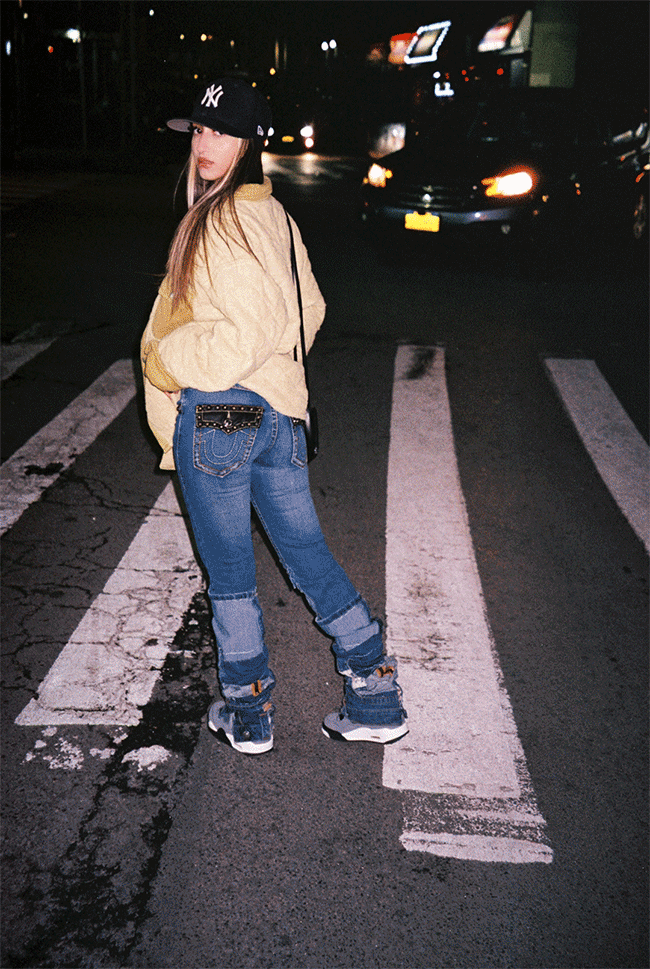 What's your favorite piece you've ever created? Why?
My favorite piece I've ever made would have to be the first pair of True Religion Stacked Jeans I made. I just love the thick stitching and the color combination. It's funny because when I first had the idea, I wasn't sure if it was going to look how I was picturing it in my head. I just tried it out and it ended up being one of my most successful concepts so far.
How does being a woman in the arts influence your work? Are there any female artists that inspire you?
Being a woman, I tend to design more for women, even though the concepts I'm going for can be androgenous. Other than that, everything else that might influence me as a woman is probably subconscious. Of course I am inspired by many different female artists, but for reasons other than denim. Almost all of my inspiration for pants I make comes from male designers.
Walk us through your design process.
When it comes to designing different styles of denim, I don't really have a specific design process I use. I just have an idea and execute it on the spot just by eyeballing it. Sometimes I'll try to create a mood board that includes all aspects of where my inspiration came from, so I can kind of use it as a reference, but lately I've just been winging it.