Gift Card and Merchandise Card Balance
To check your available balance enter the card number shown on the back of your card. If you require any further information, please contact us @ 1-844-TRU-RLGN or customersupport@truereligion.com.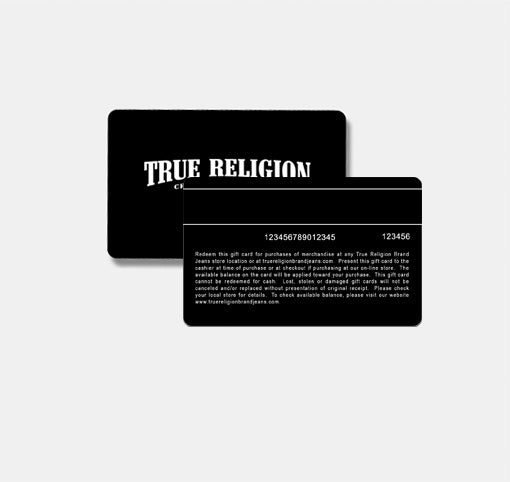 Gift Card Number:
Using Your Gift Card or Merchandise Card
The purchase, receipt, or use of your True Religion gift card or merchandise card (each a "TR Card") is subject to the "Gift Card and Merchandise Card Terms and Conditions" set forth in the "Terms of Use" at TrueReligion.com.
To use a TR Card at a True Religion physical store location, you must present the TR Card; a TR Card number will not be accepted for use at a True Religion physical store without the TR Card.
A TR Card does not expire. A TR Card is not a credit card or debit card. A TR Card cannot be reloaded, resold, transferred for value, or redeemed for cash (except as and to the extent required by law). A TR Card cannot be exchanged for any other (or type of) gift card or certificate.
Keep your TR Card safe. A TR Card will not be replaced or replenished if lost, stolen, or damaged. You bear all risk of loss or unauthorized use of a TR Card.