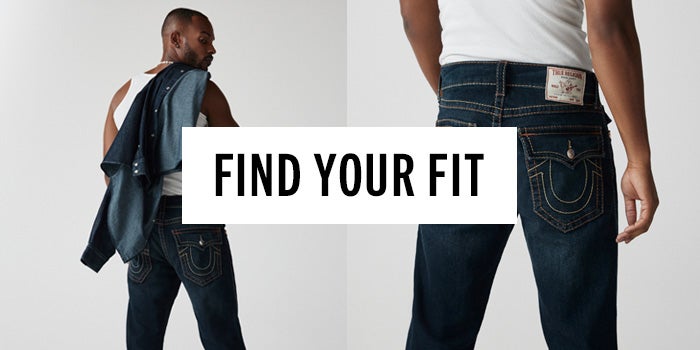 Ricky Straight
Ricky is the original fit that started it all. He stays authentic, always keeping it real with his down-to-earth personality. He's classically tailored with a clean-cut finish, offering much-needed room from top to bottom for easy-going style.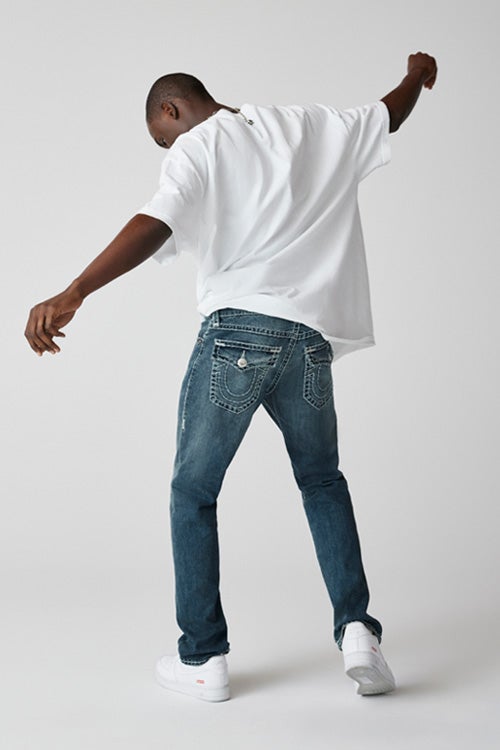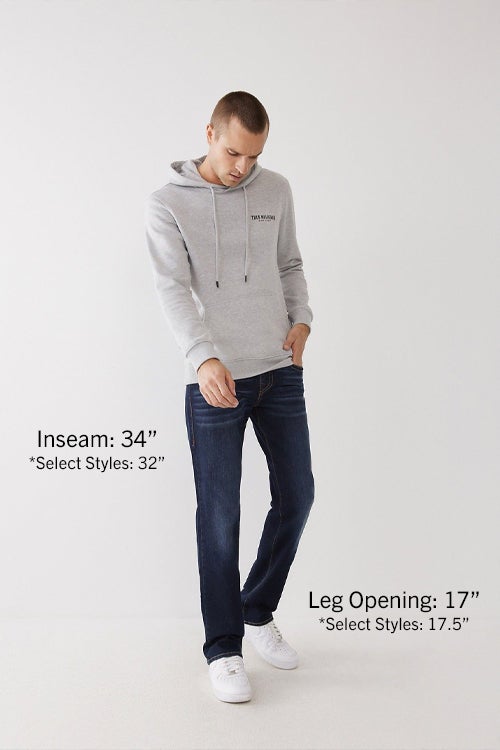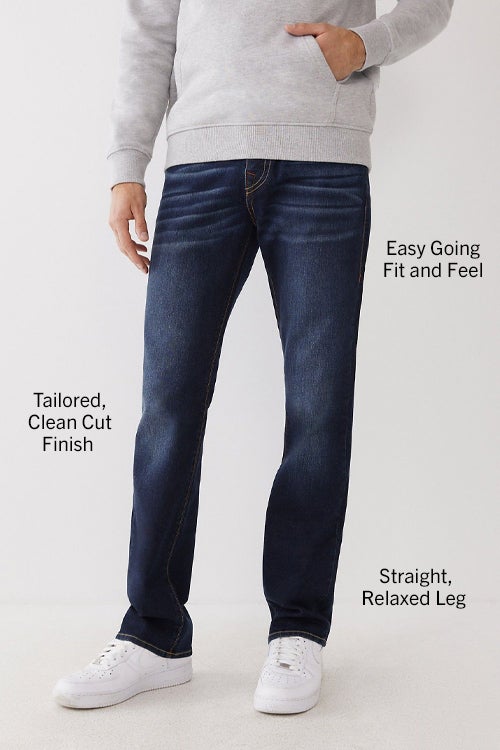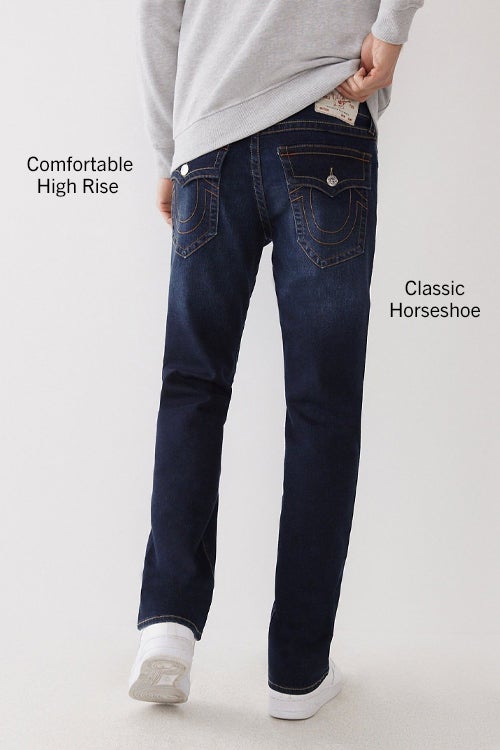 Light

Medium

Dark

Black

White
Rocco Skinny
Rocco is known for his charm, and he is all anyone can talk about when they talk about finding the right skinny. An ever-popular fit that's ultra-fitted from waist-to-ankle for a style-with-all lean and trim look.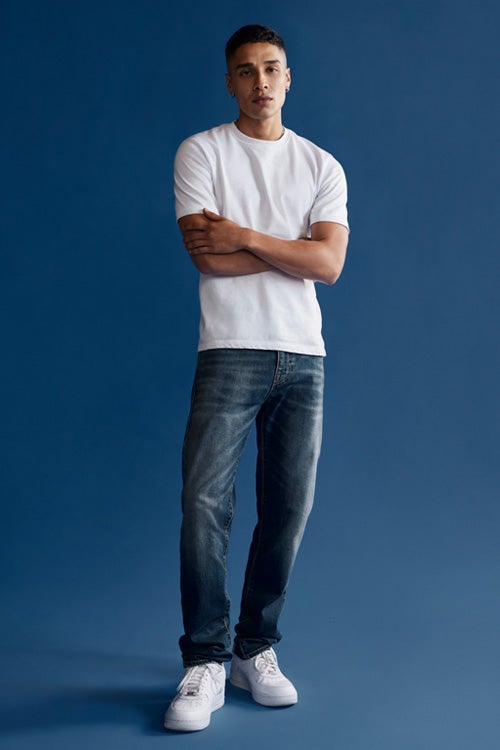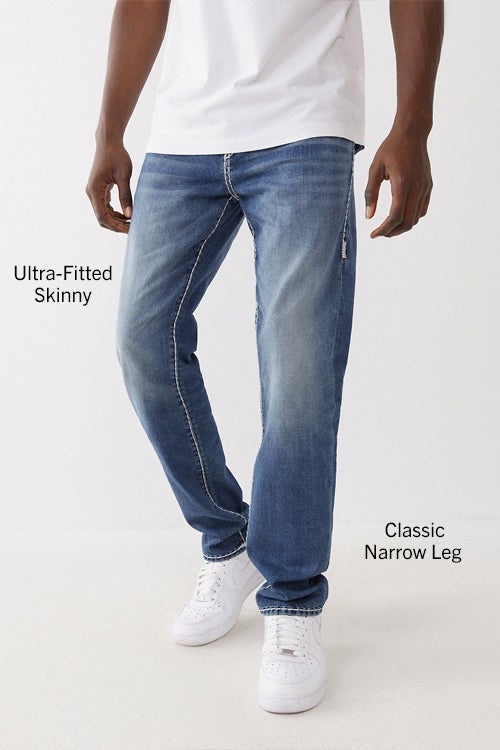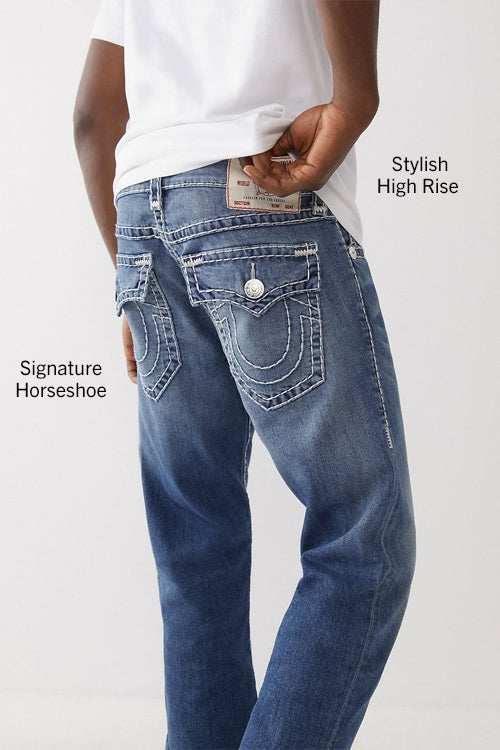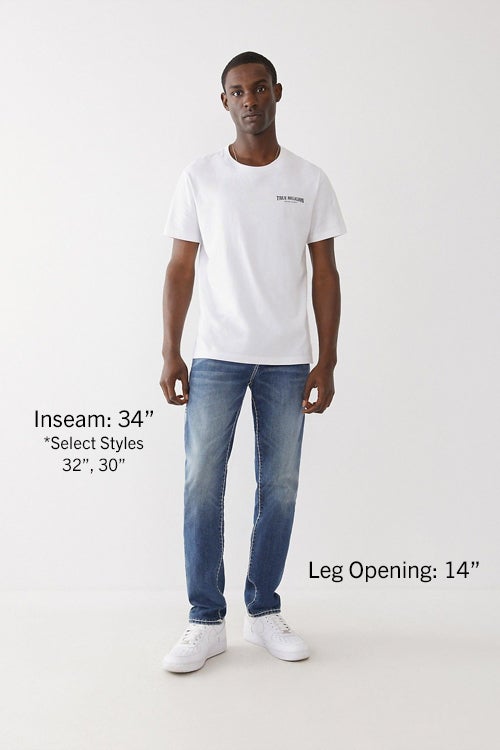 Light

Medium

Dark

Black

White
Geno Slim
Geno is eccentric, always giving off a cool and mysterious vibe. He is our resident slim, but never too trim. He is everyone's favorite with a fit that cuts close enough to the leg to feel modern, yet finishes loose enough from knee-to-ankle to appear relaxed.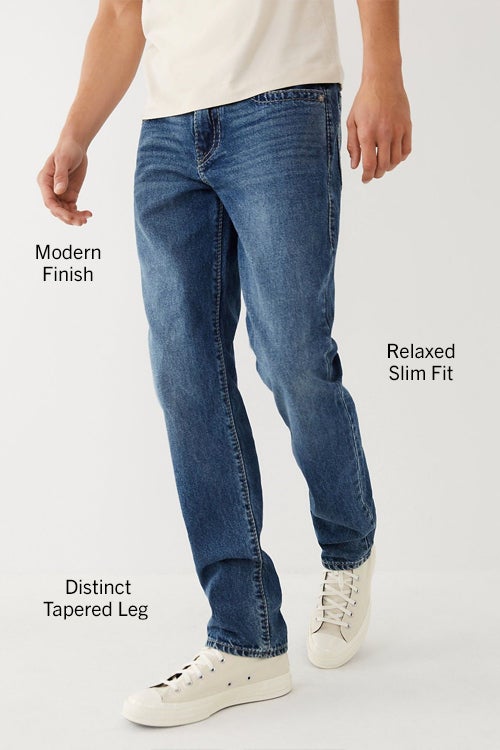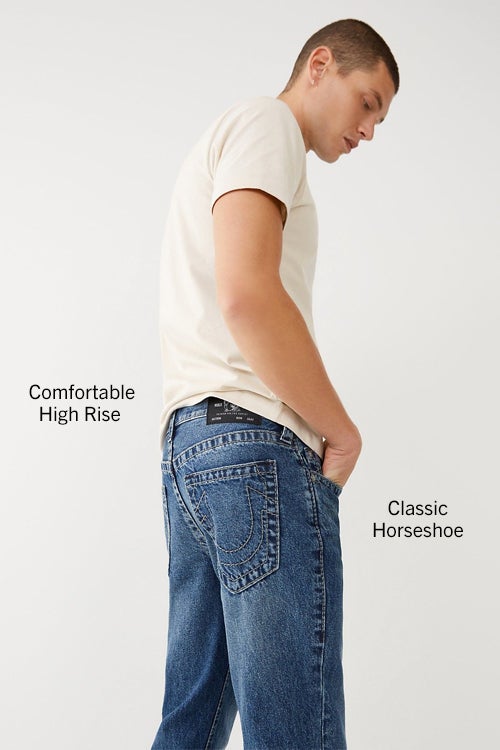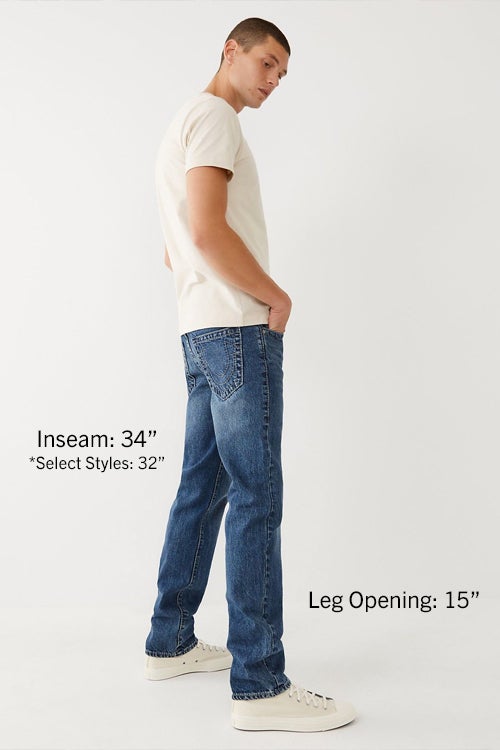 Light

Medium

Dark

Black

White
Bobby Baggy
Bobby is our nostalgic baggy fit. His fit is emblematic of his ability to go with the flow, always getting into something fun and different. He's not a try-hard, but his fit is roomy and fresh. This laid-back men's jean is fitted like Ricky at the waist with an ultra loose fitting through the leg that tapers at the ankle.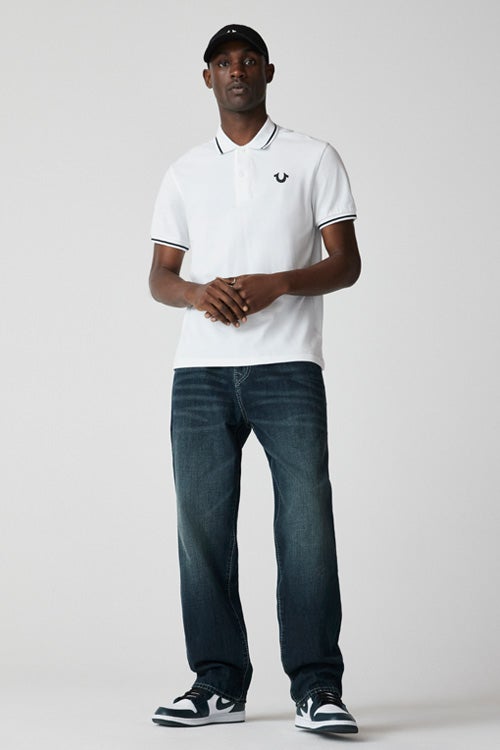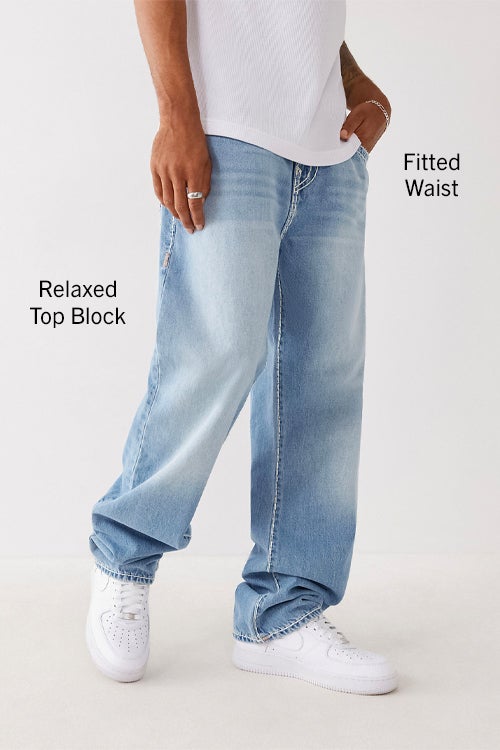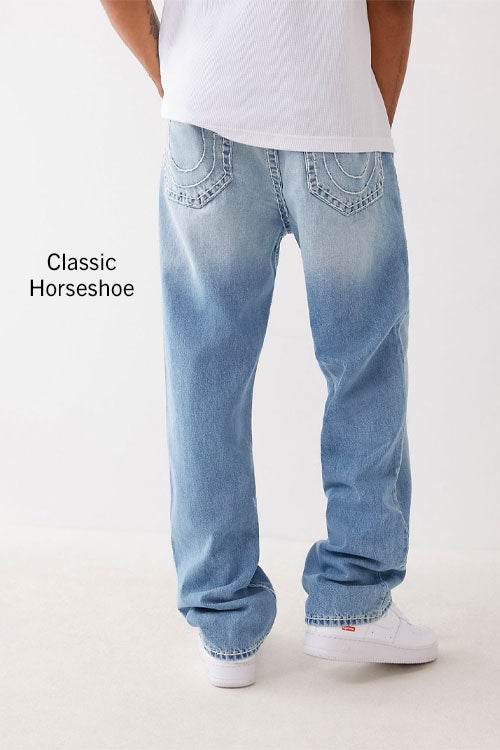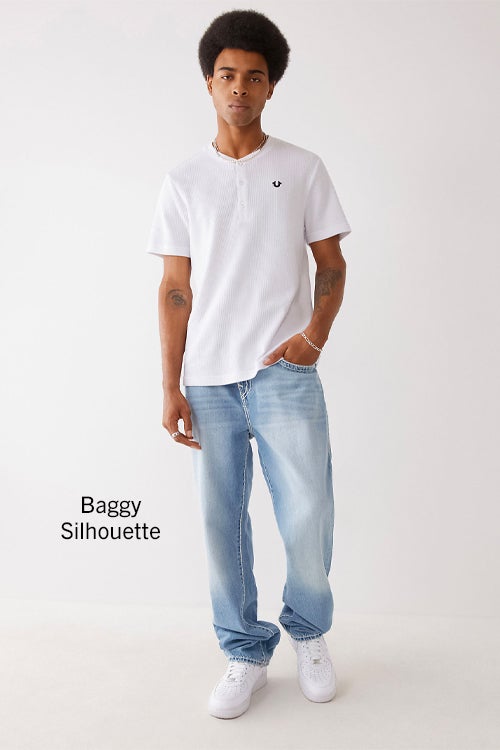 Light

Medium

Dark

Black

White
Billy Bootcut
Billy is for the guy that's stepping out. He is the perfect blend of baggy and straight, offering a clean bootcut finish. Billy doesn't take himself too seriously, but he likes to look good with a denim jean that fits even better.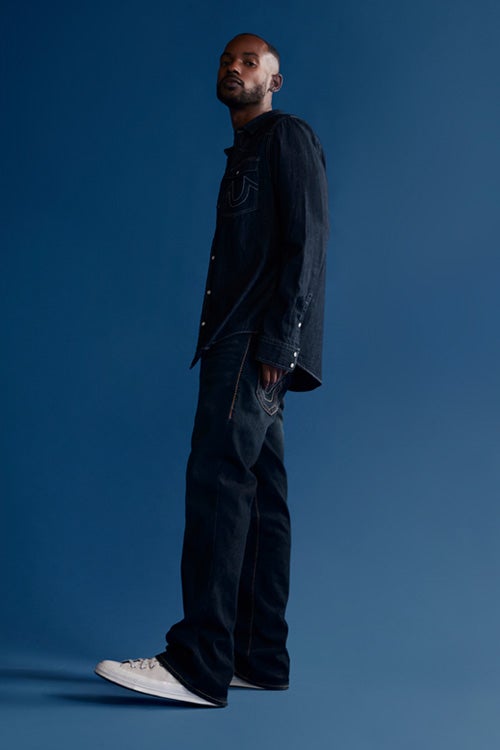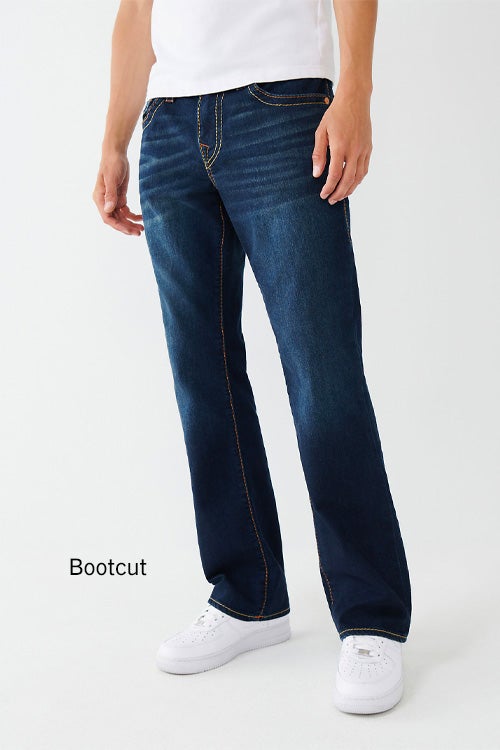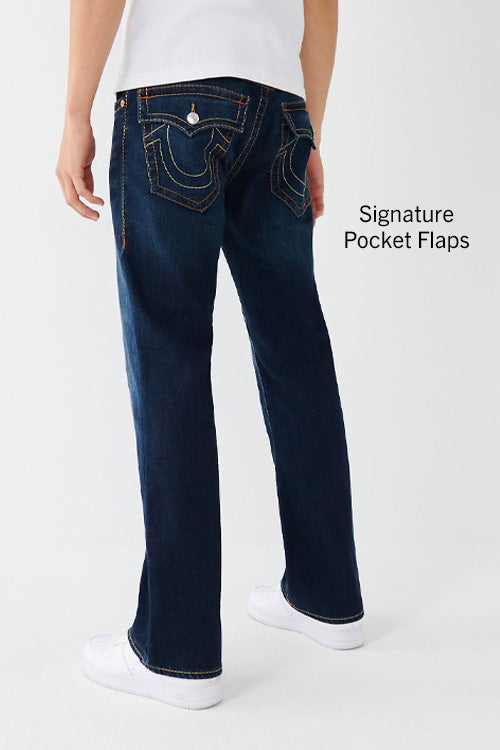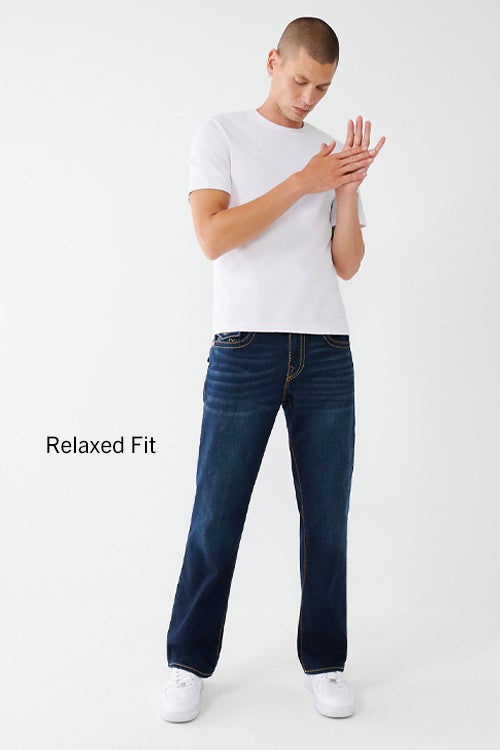 Light

Medium

Dark

Black

White