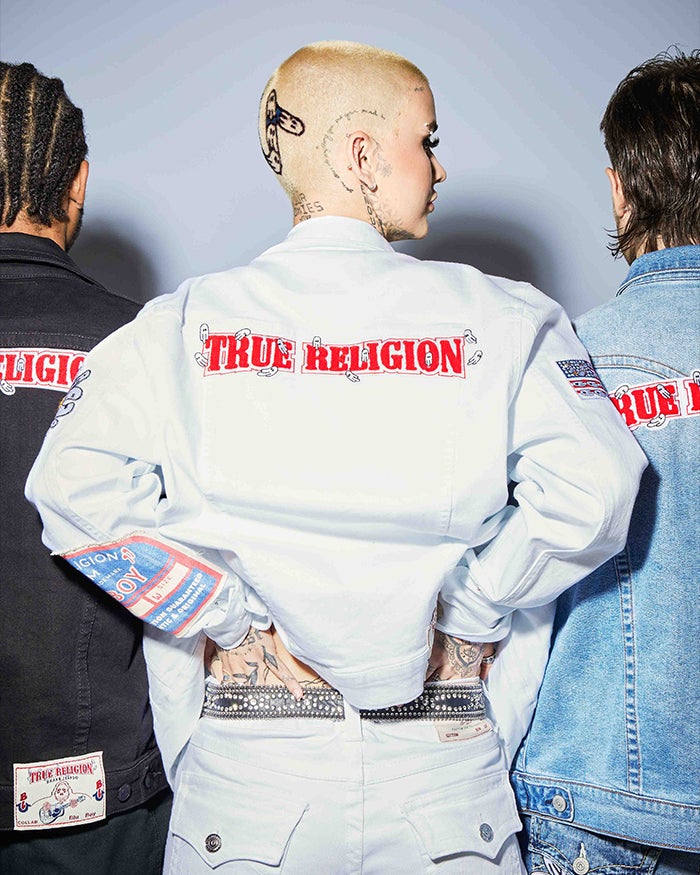 Oct 29, 2021
Out of the blu with ATL-based designer BluBoy
Written by
True Staff
Photographed by
True Staff
We synced up with ATL-based artist Blu Boy to design a limited capsule drop. To get to know him better, we tapped into Blu Boy's stream of genius to talk his Atlanta upbringing, community, music, and the inspiration behind his desire to create with ghosts over goblins, monsters, and other chilling creatures.
Kids received True Religion backpacks and traveled around the event filling them up with school supplies. There were games, live music, and food from Big Mike's Tacos. Check out some of the behind the scenes fun.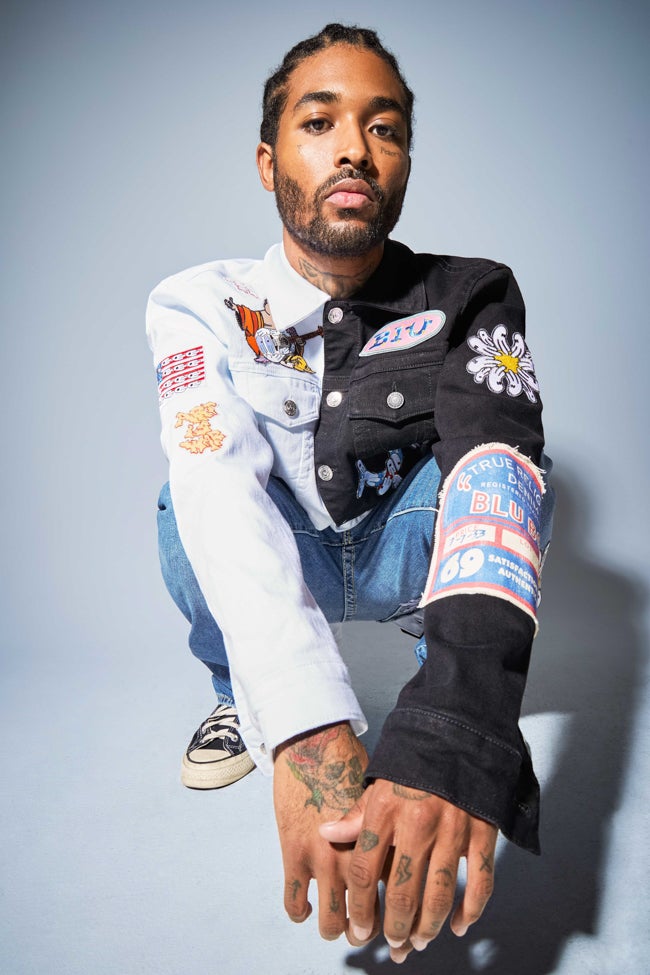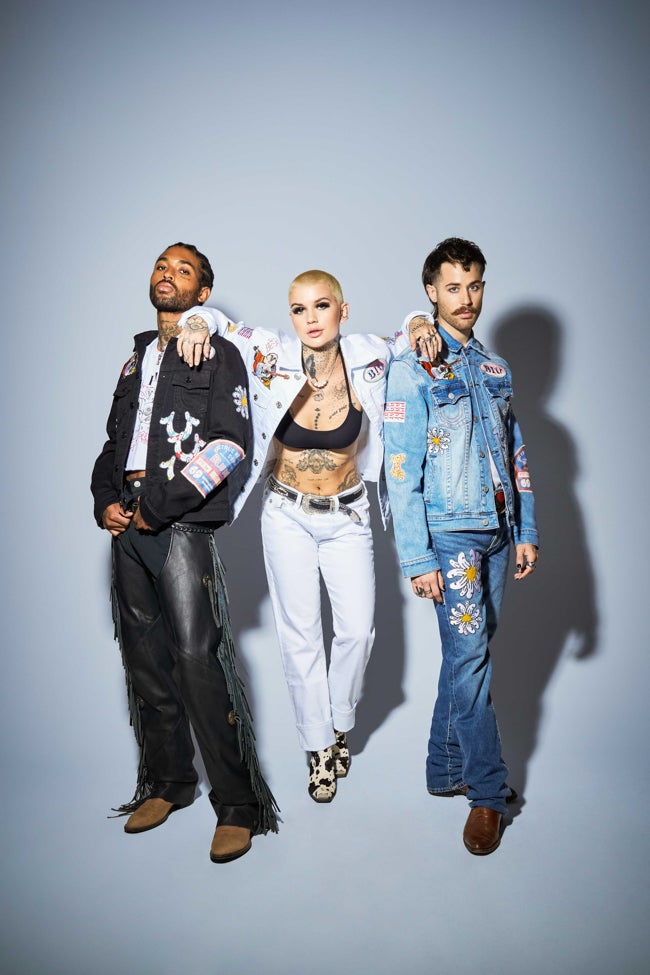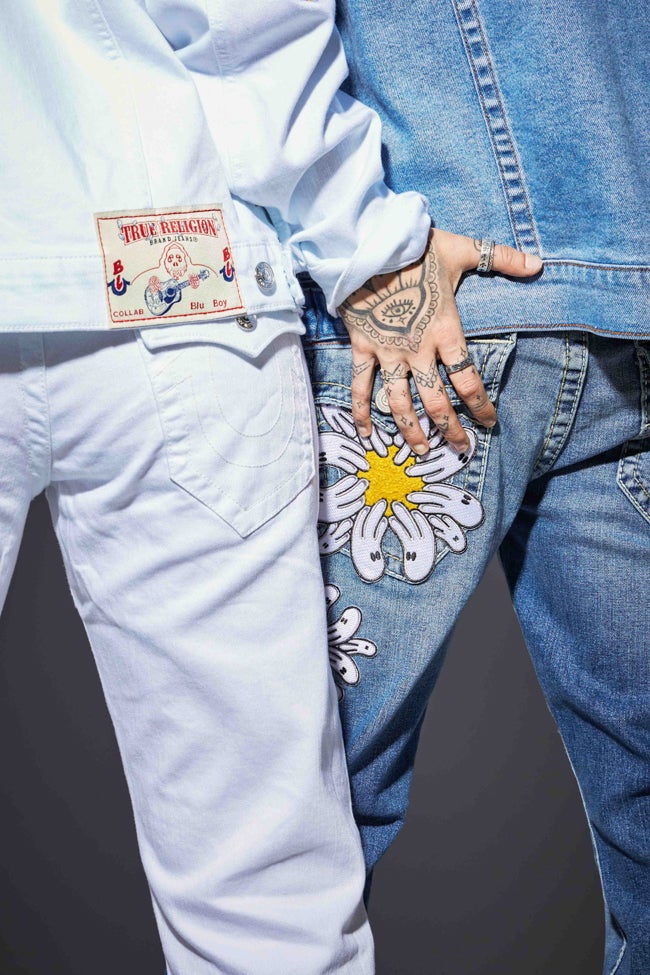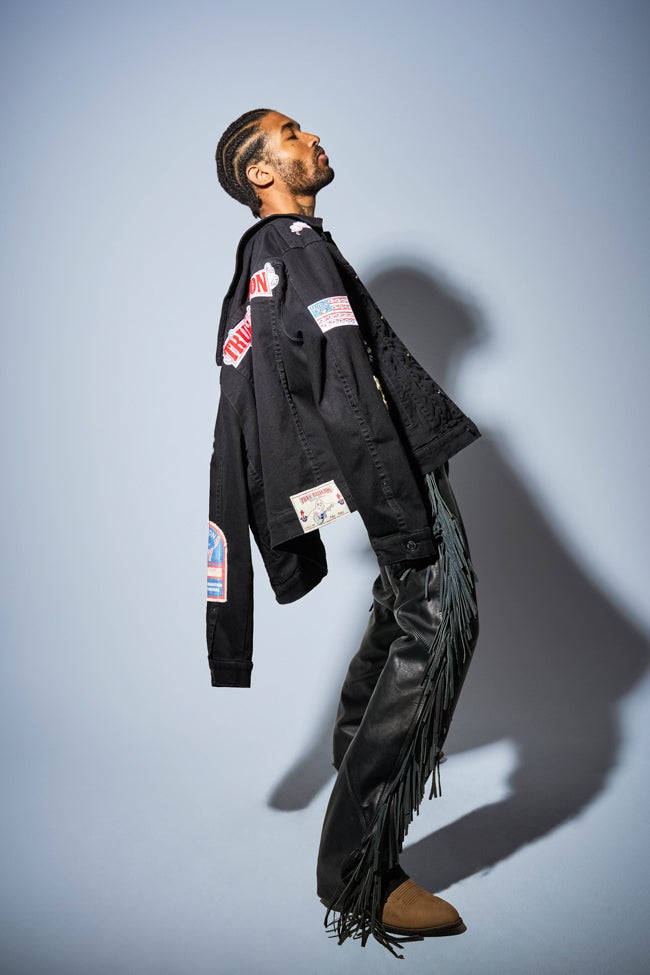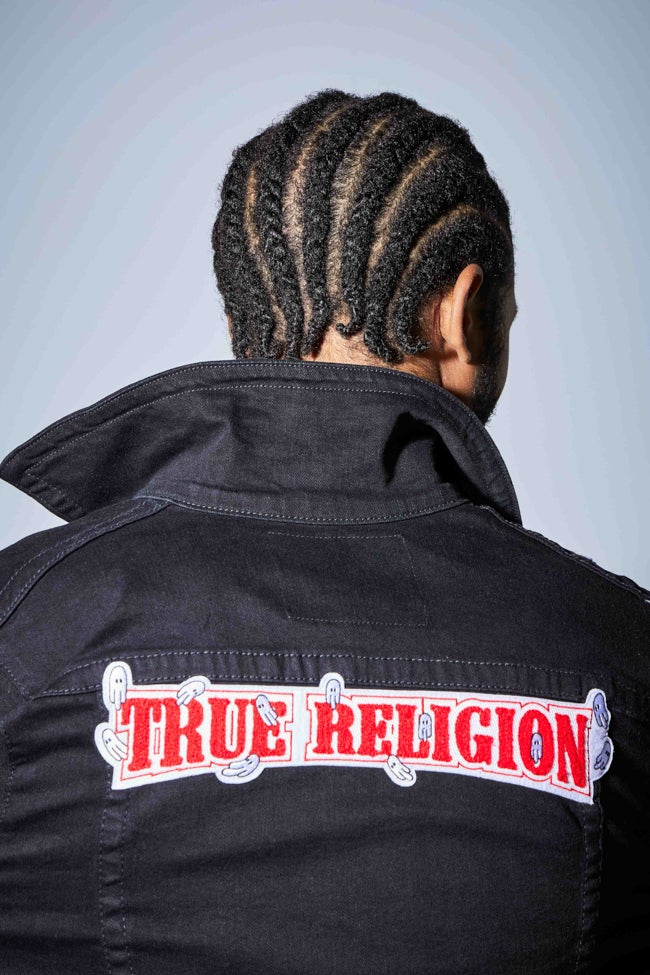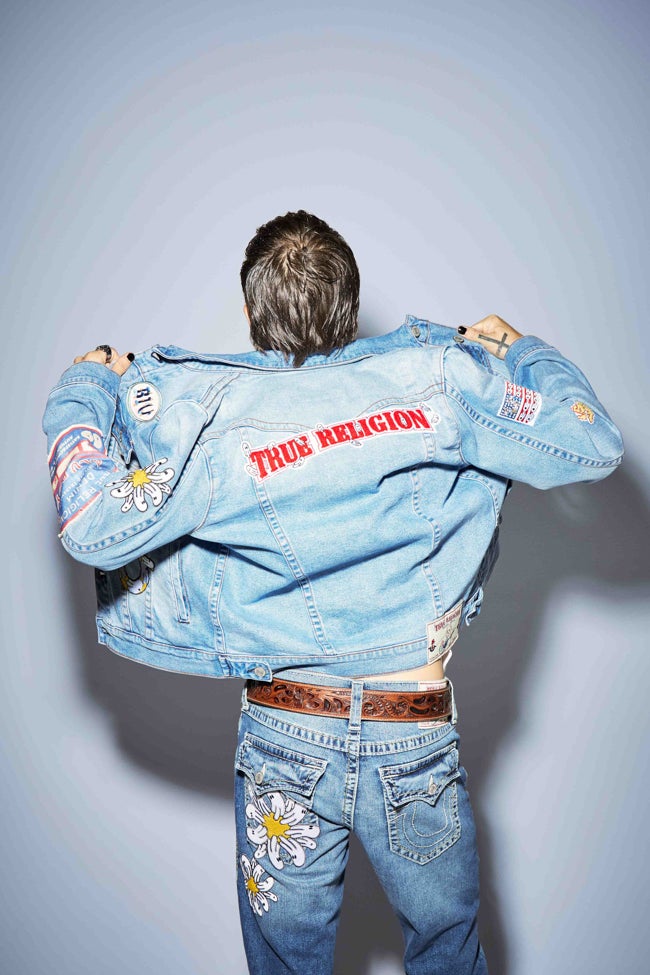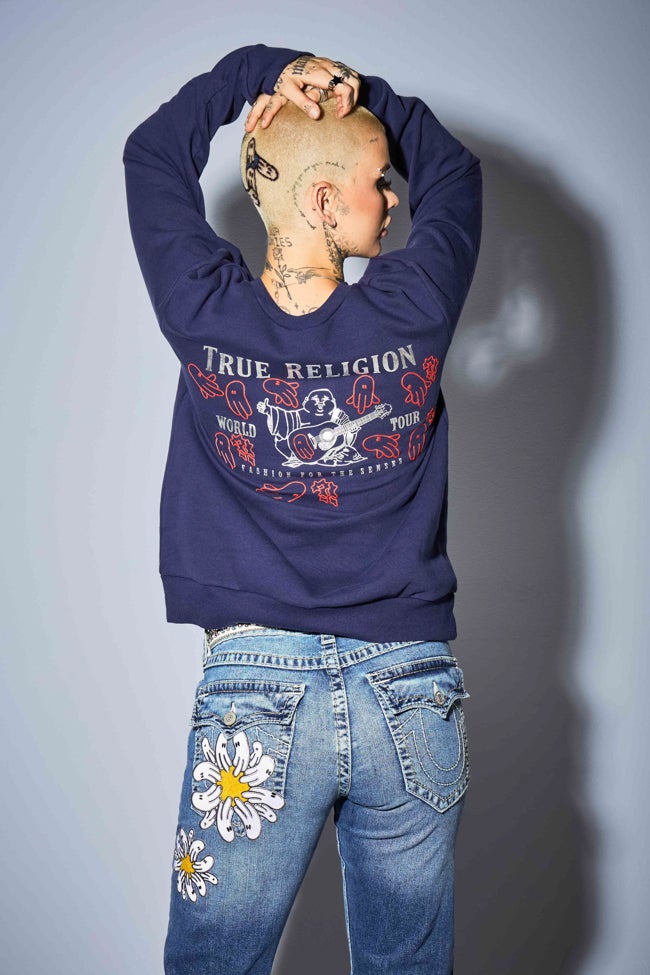 Growing up in the ATL, what was life like for you? How has your hometown influenced your creativity?
Growing up in Atlanta gave me a strong sense of community. Atlanta is famously known for its Southern hospitality and the way the people who live there look out for one another. All the loving people who have lended a helping hand to my journey have influenced my creativity, by knowing I have some real love behind me.
How has your community of friends, family, and mentors shown up for you and pushed you towards a more creative path?
All my friends and family know what my art means to me and the positive impact I have made with it. My friends have signed me into their fancy art schools so I could use all the equipment numerous times, my own art professor / mentor pushed me to drop out of college to pursue my dreams, and my family has always given me the space to create.
We think it's so important for artists with a platform to show up for their people, too. How do you give it back to your community?
I give back to my community by supporting my community. I am constantly finding new ways to inspire the generation that is supporting me and the future generation that will honor me when I'm gone. I do this by documenting my journey, giving out important knowledge and insight while being vulnerable enough to build a real connection.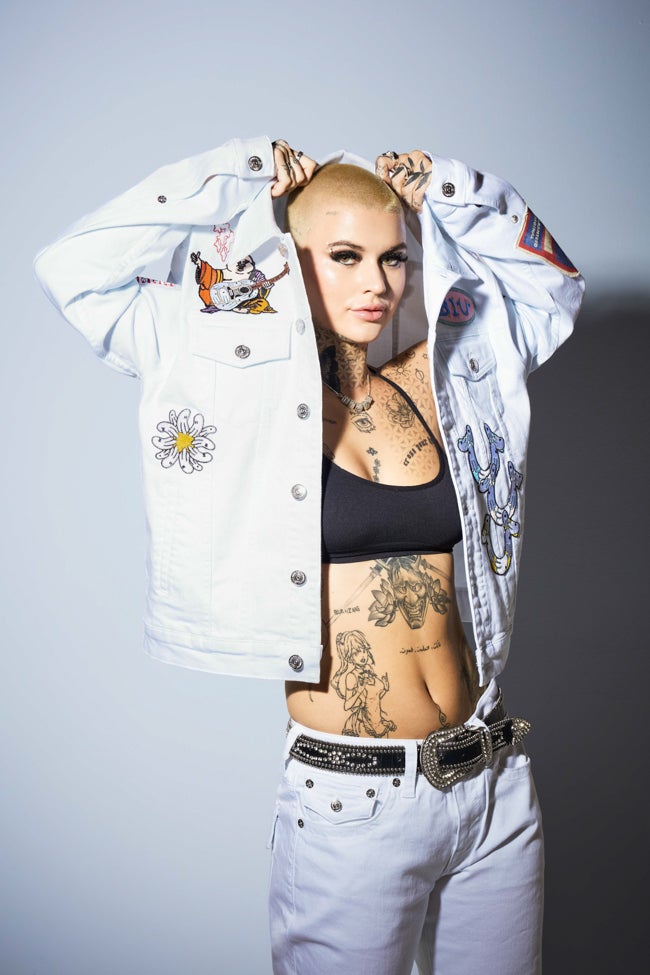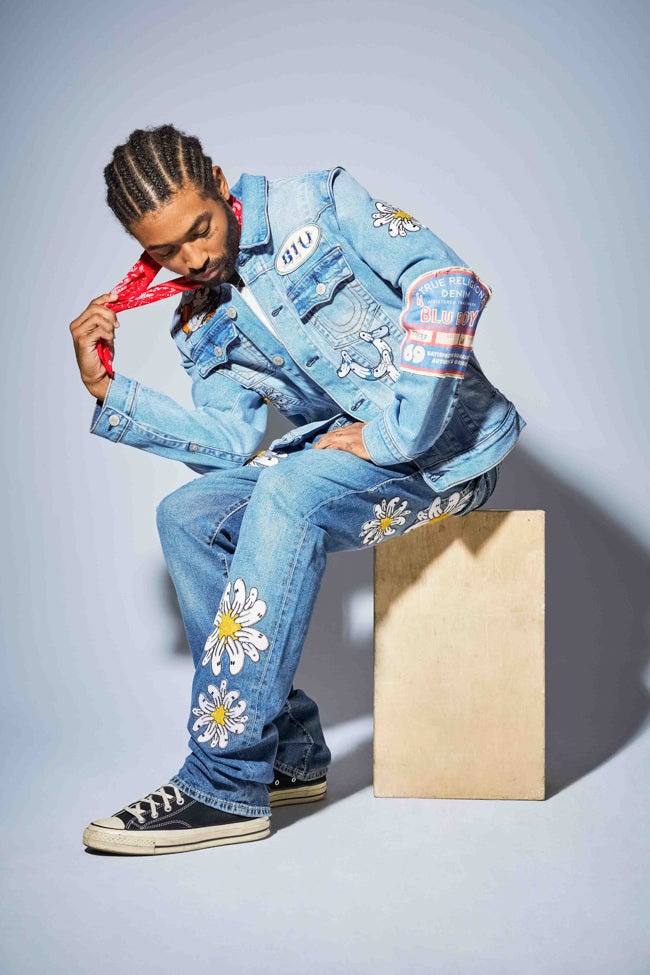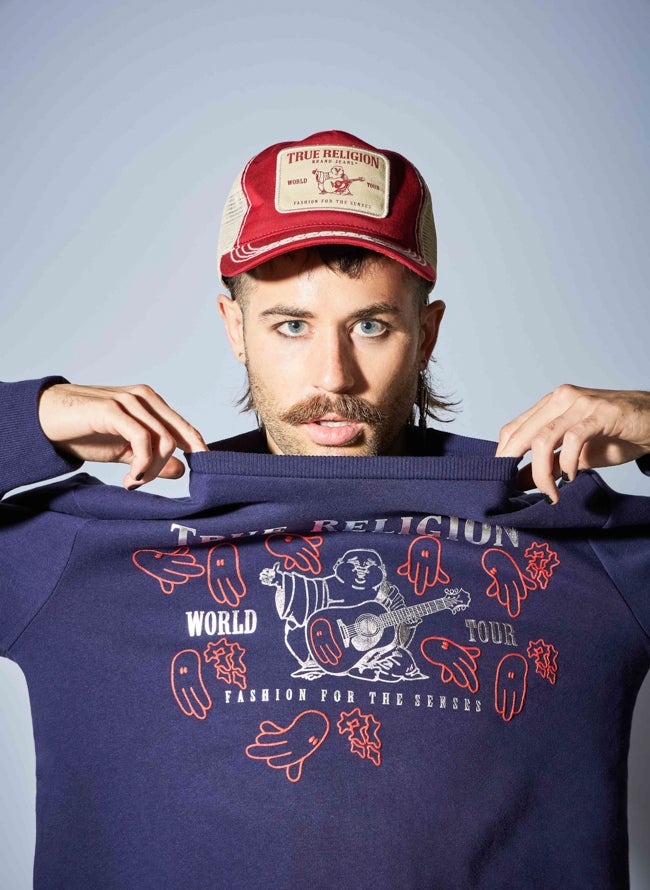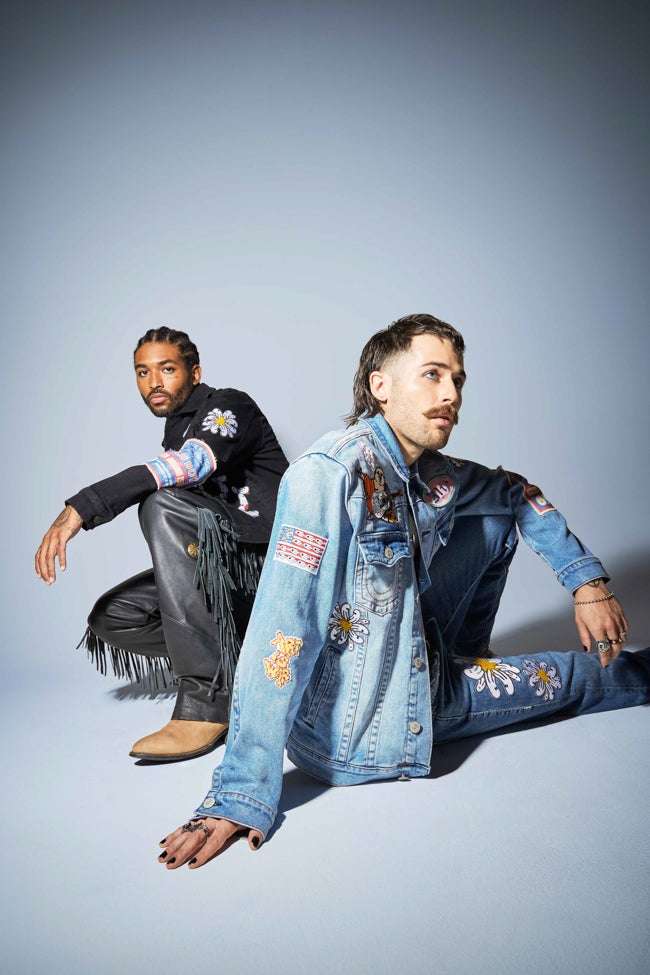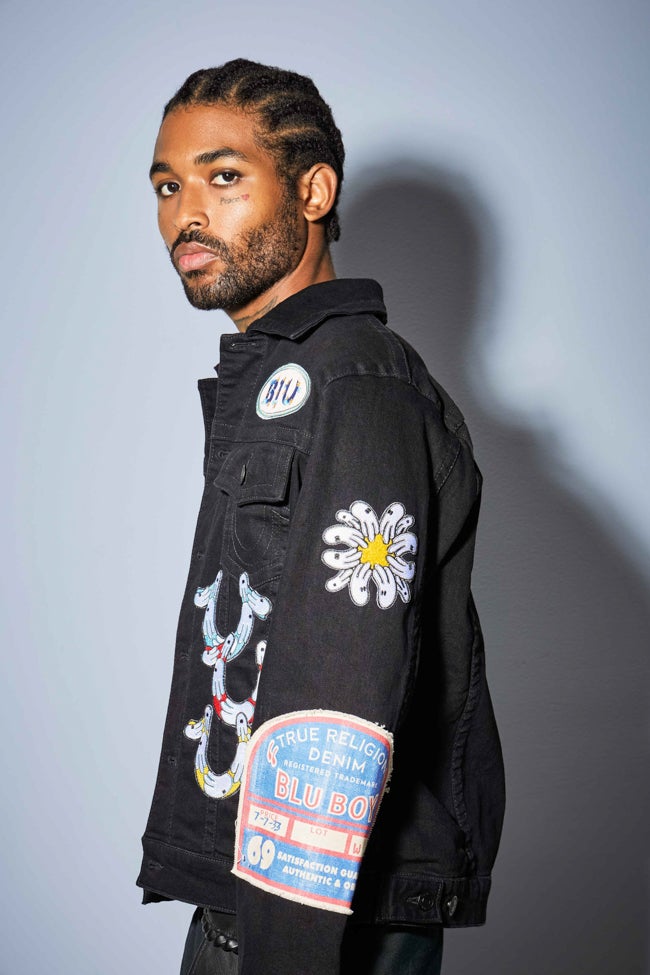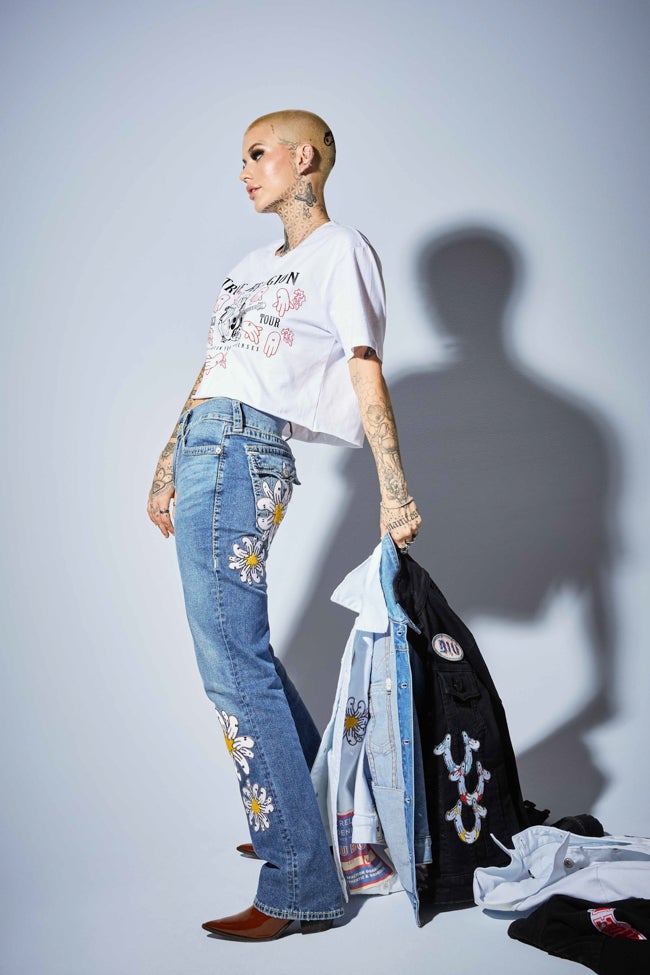 You started with monsters, and then turned to ghosts. Can you explain what sparked the creative shift?
The more I studied the arts I found out how much I love the dichotomy of dark themes with lighthearted approaches. Being able to balance the themes of ghosts and monsters while still leaving a playful, warm feeling inside you is what really intrigued me.
What was it about True Religion that made you want to work with us?
True Religion is hands-down the most important clothing brand to ever exist. True Religion holds a special place in my heart, especially being from Atlanta and seeing how it affects the culture firsthand.
True Religion holds a special place in my heart, especially being from Atlanta and seeing how it affects the culture firsthand.
Your sketches are dope, and it's cool that you share that with people. A lot of designers sit on that, but we get access into your stream of genius in a way. Is that intentional?
Yeah I always show the process of my designs for multiple reasons. The first being, I want to help upcoming designers understand the fundamentals of different fabrics, silhouettes, etc. Another reason is to show that illustrative side of me. Most designers can't draw, and I started off in the creative field as a visual artist so everything I do is going to have an illustrative touch.
Was that important when developing your designs for us?
Definitely. It was important that people saw all the hard work I put into these pieces. Being able to design for and work with True Religion is a dream come true.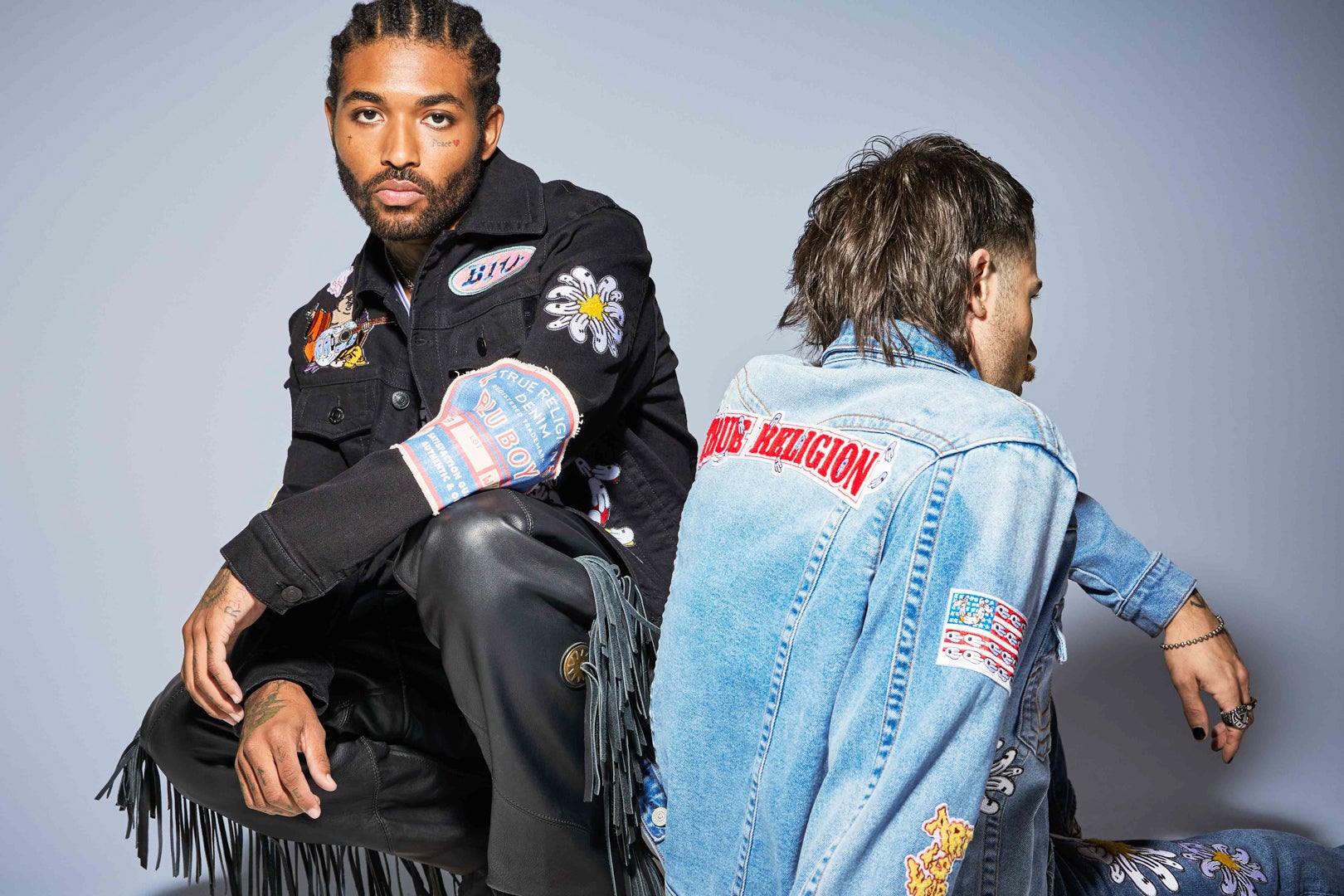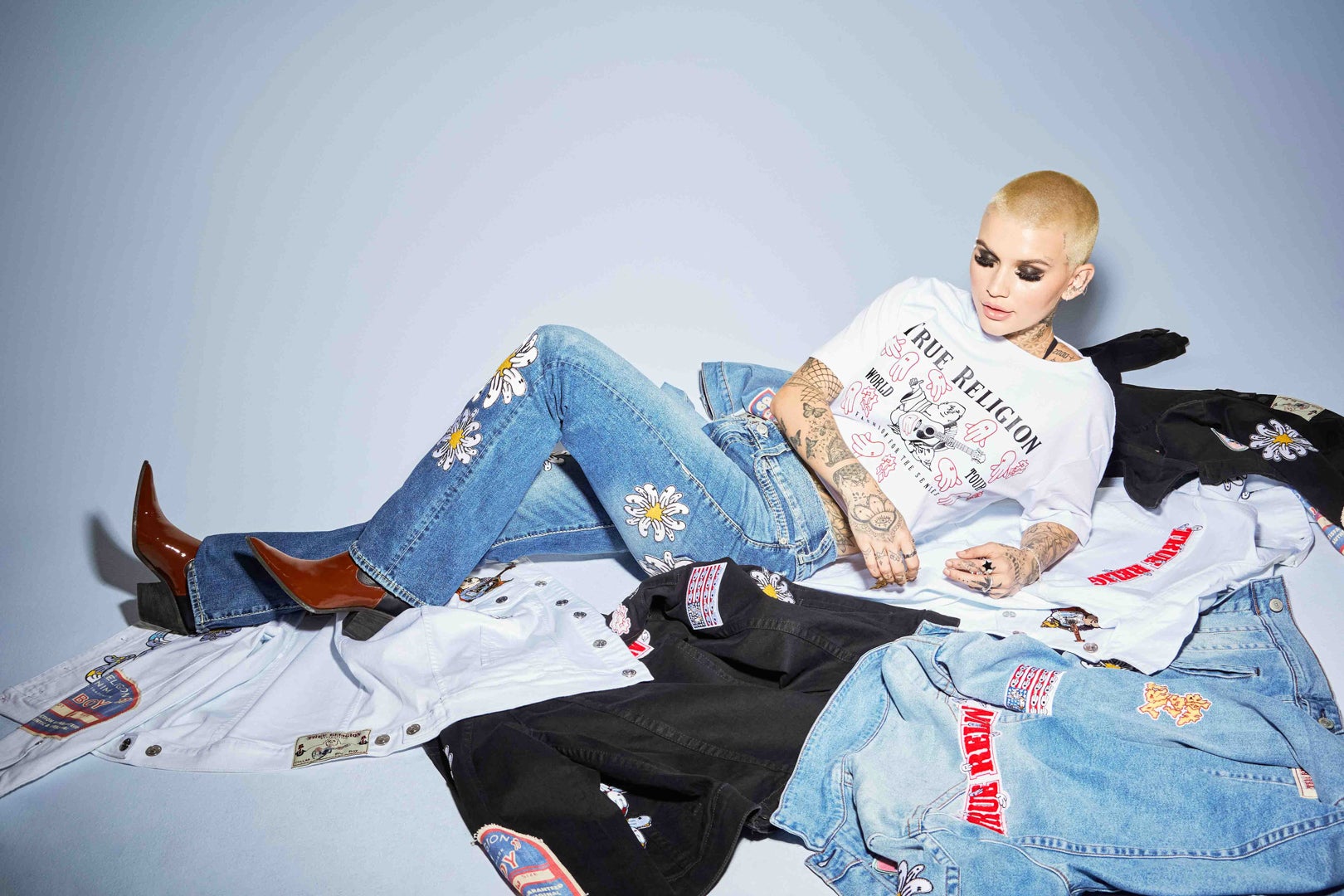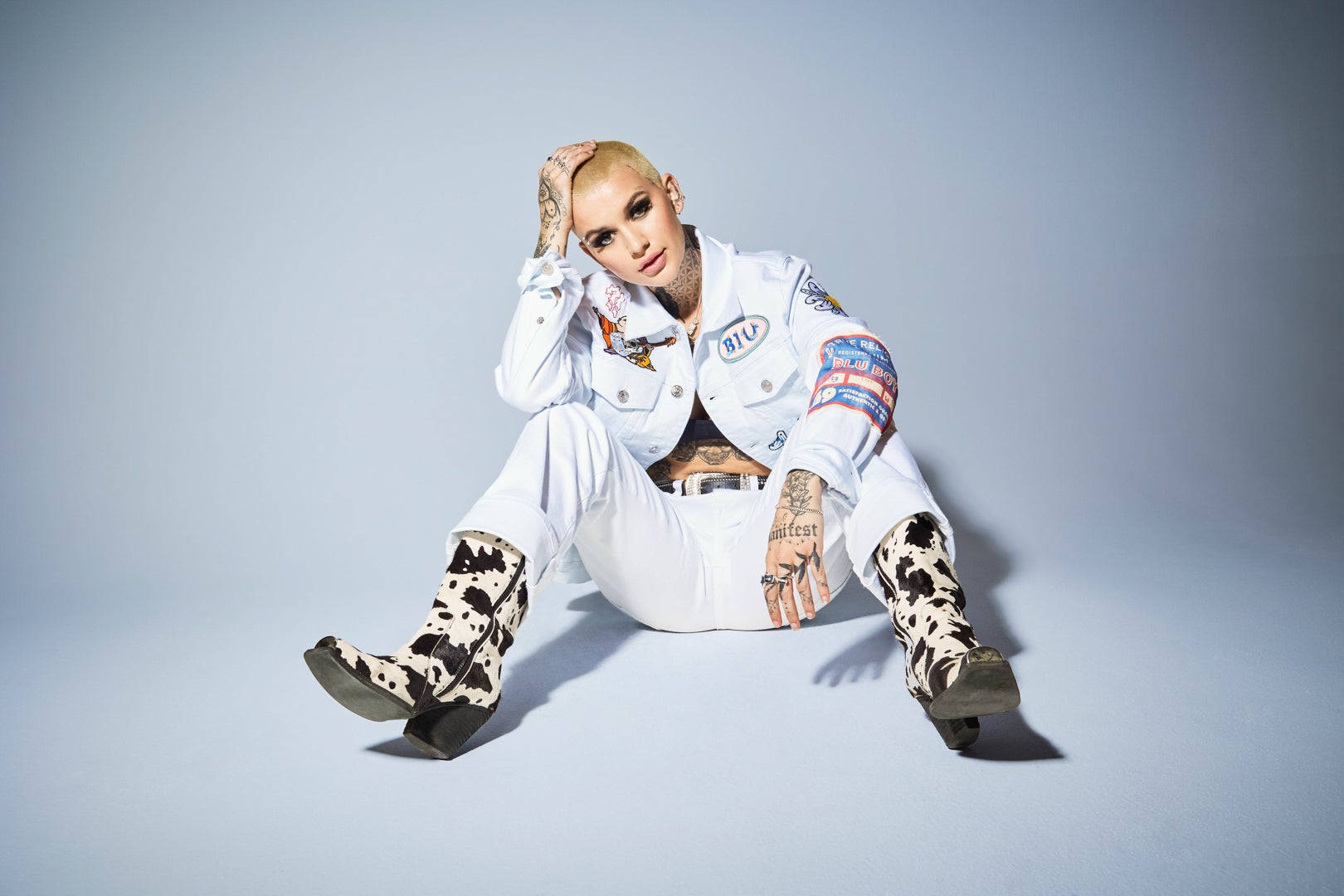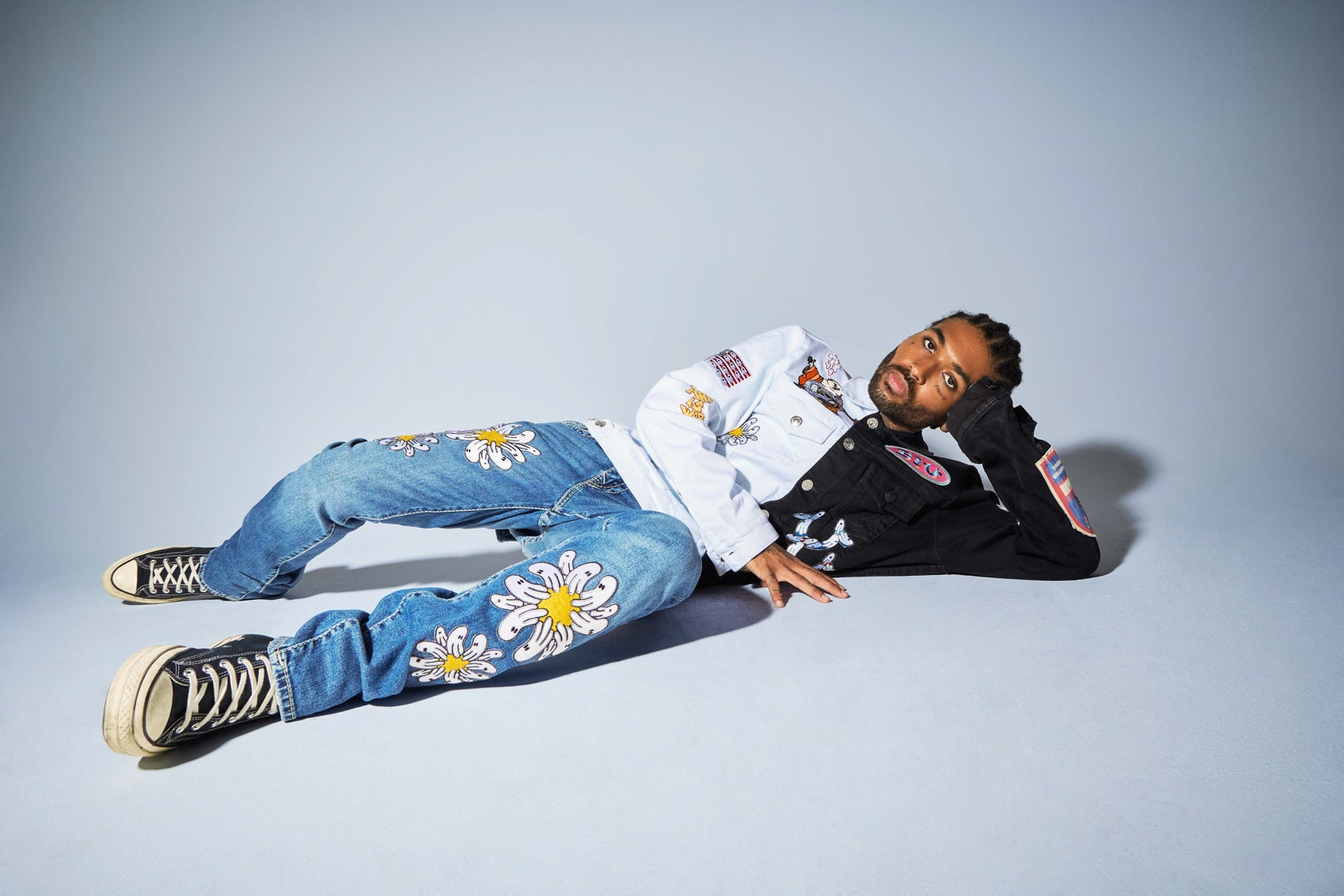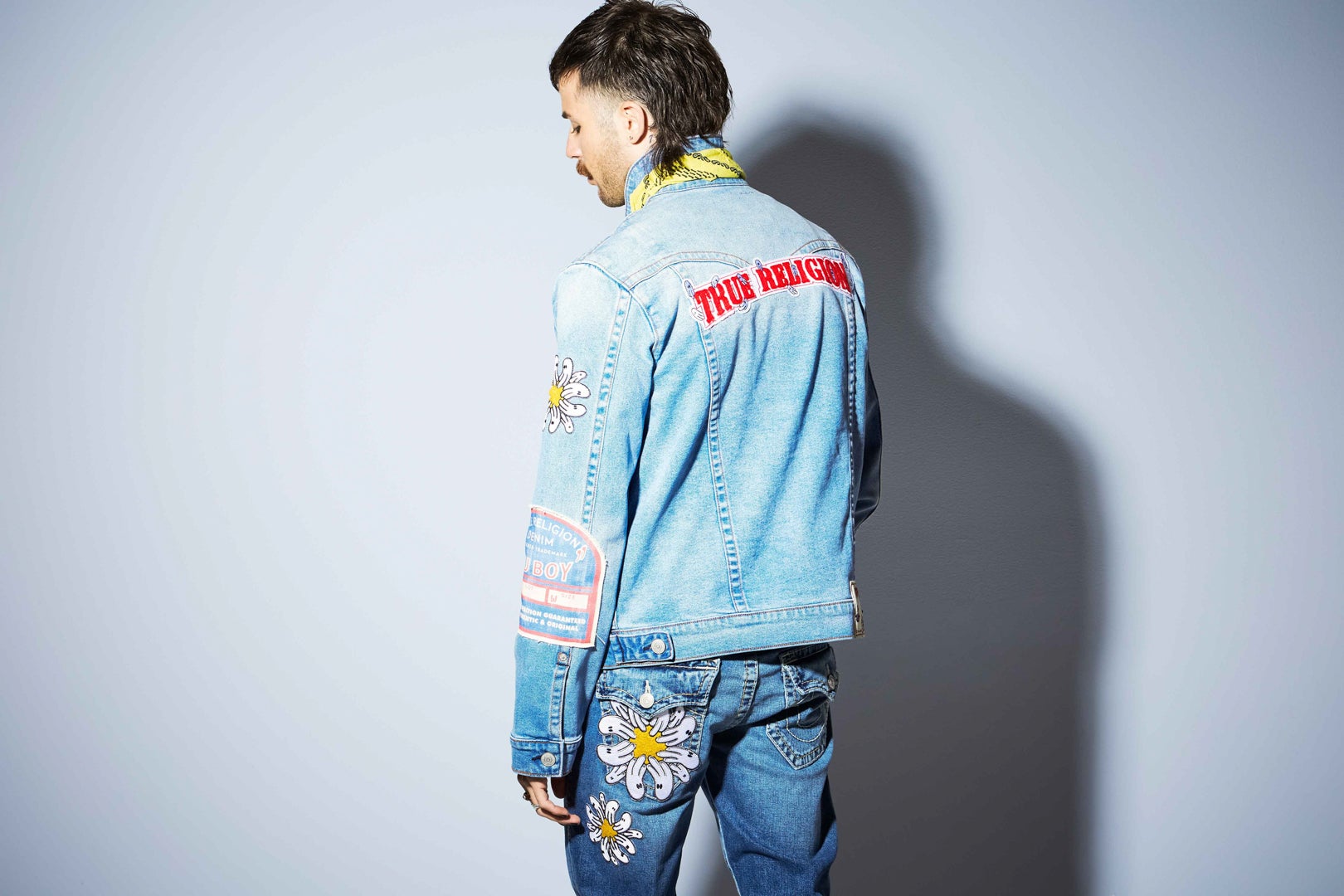 Tell us about your NFT collection. What enticed you to take part in the digital art space?
I am dropping an NFT Collection on October 29th , 2021 that consists of 10,000 different Blu Boy illustrations, each one being references from different works of art and fashion in my career. I decided to take part in the digital art space because although I am a designer, being a visual artist is equally as important to me and I believe NFTs are the future of the art world.
Put us on to something good. When it comes to music, what artist has a permanent spot on your playlist and why?
My music taste is all over the place but right now I can't stop listening to Yeat. his music puts me in another mood. My boys Tahj Keeton, Hollow Sinatra, and Billyracxx are all beyond talented as well. Hop on board now.
Last one. For anyone in ATL, where should they go for some good grub?
You need to go eat at Two Urban Licks. They have the best food in ATL!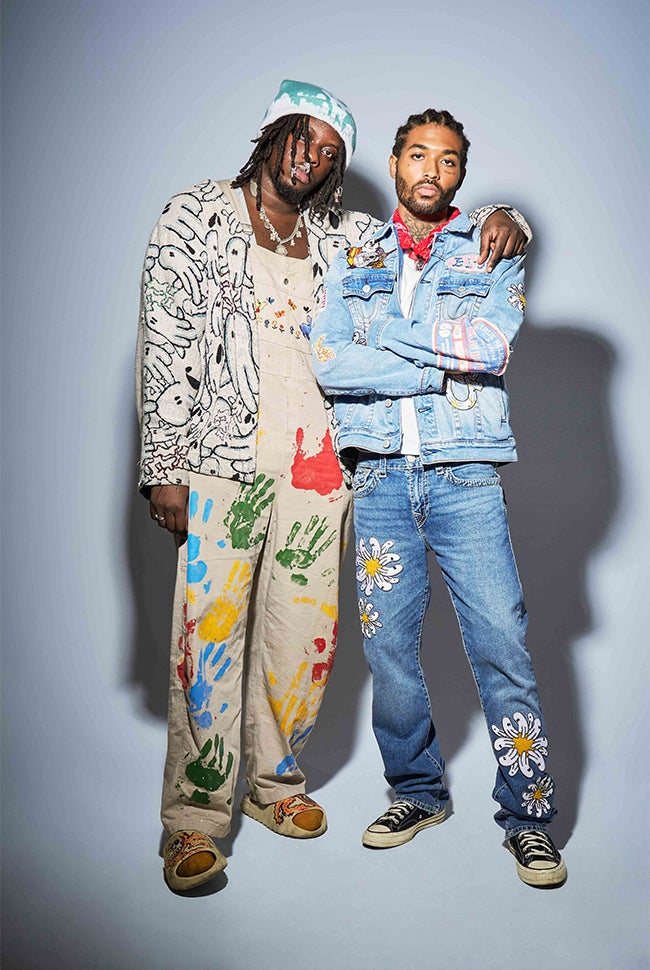 Stay connected with Blu Boy on Instagram:
@bluboy___