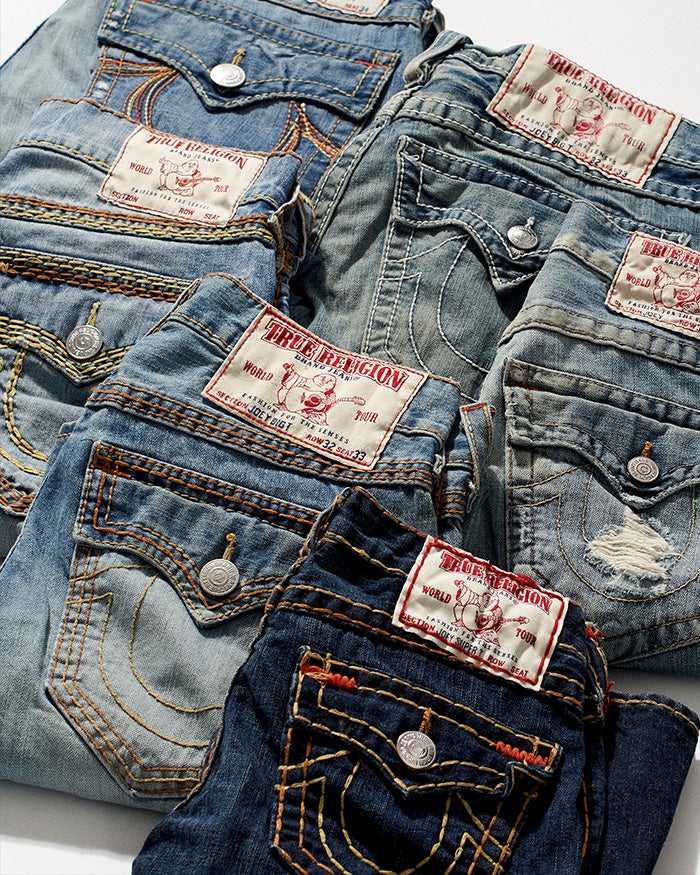 Mar 11, 2022
Been That Stitch: Behind That Stitch
Written by
True Staff
Photographed by
True Staff
True Religion was founded on the principle of exaggerating American icons, taking the traditional and turning it into something else—something that people simply could not get enough of. Our trick? We made sure to keep it familiar and authentic.
We've spent the last 20 years cultivating a reputation as a premium denim brand rooted in streetwear. In doing so, we had to do what others don't think to do. We took a pair of denim, stripped it of everything, took a look at each piece and asked—what's the most important part, and how do we make it better?
What we were left with are what you now know to be the most important details of True Religion denim. We took each important part—the back pocket, the stitching—and made them slightly bigger and slightly bolder. When you amplify the things that are important to you, it becomes the only piece that is important to everyone else.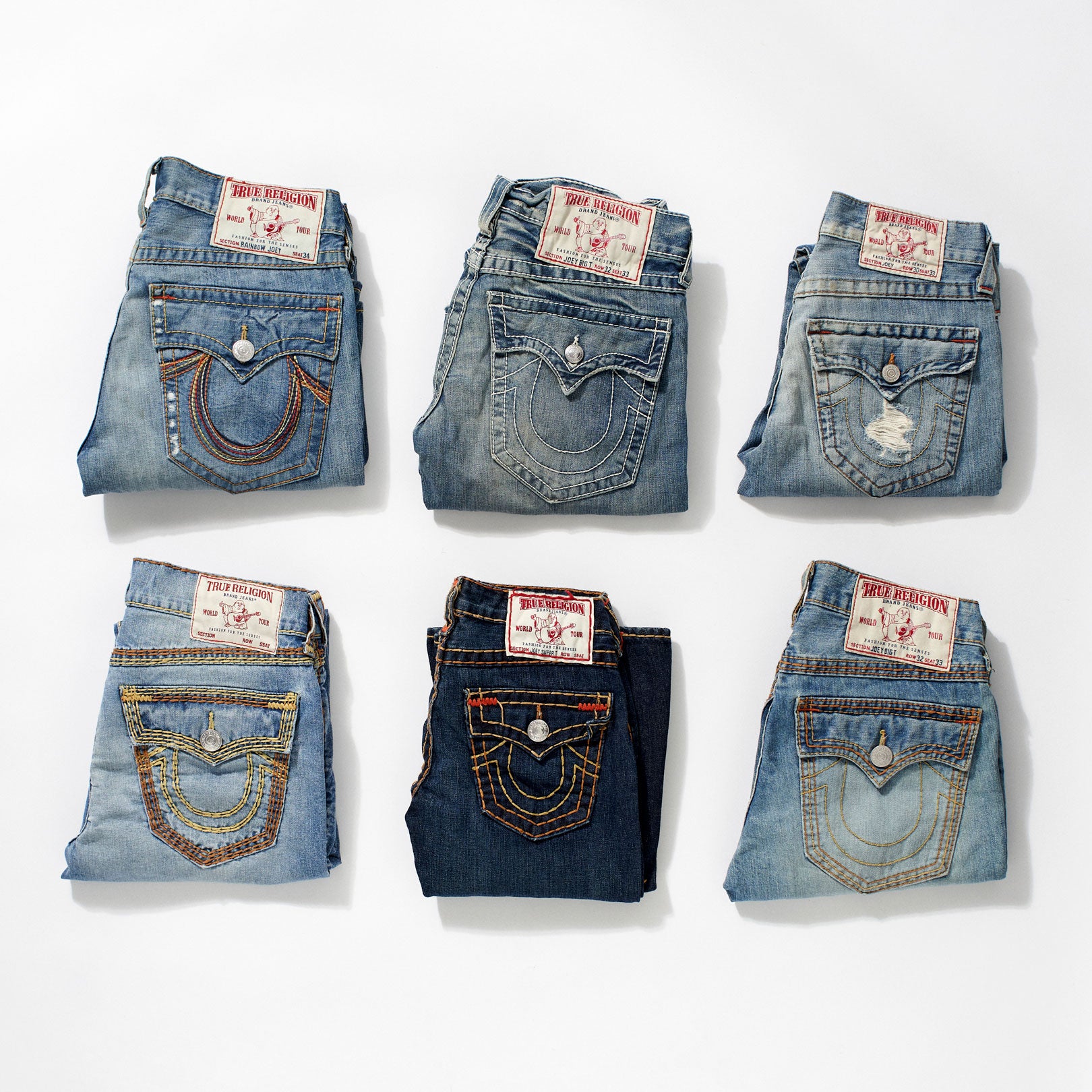 True Religion denim is the result of an astute attention to detail from the inside and out, and our iconic and signature stitch is the proof. Our thick stitch has that something that you can't find anywhere else—it's iconic, bold and distinguishable from all the others.
Today, we continue to piece together each pair with the touch of our signature stitch and look forward to bringing to you new colors as part of our stitch program. But, what's the story behind every stitch?
In the early days, we had one question in mind: how can we make our jeans recognizable from across the street? We would come to find that the answer was in the stitch.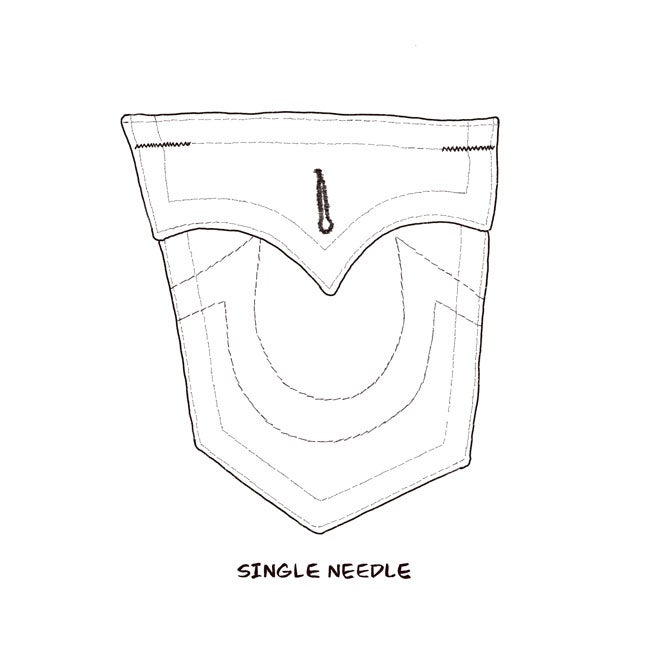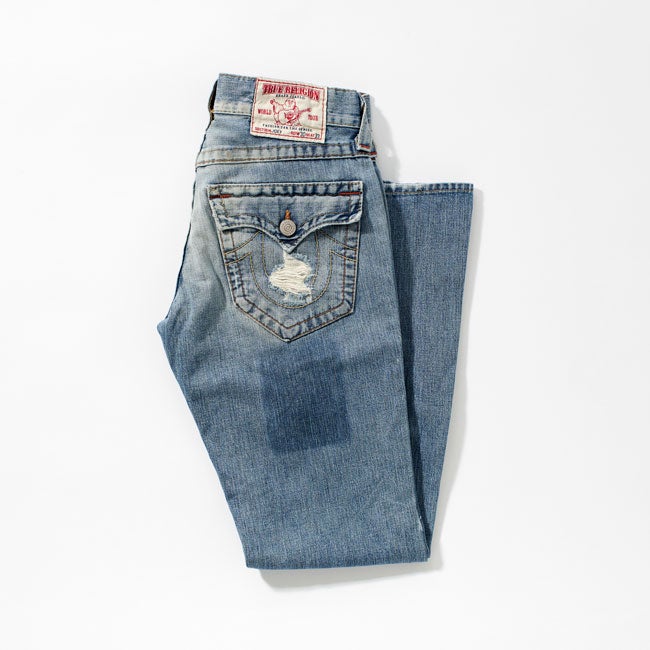 Single Needle, est. 2002
In 2002 we had mastered the single needle stitch which was still unique with its half-inch distance per stitch. We needed to make something interesting while still keeping to the typical structure and details of a regular pair of jeans.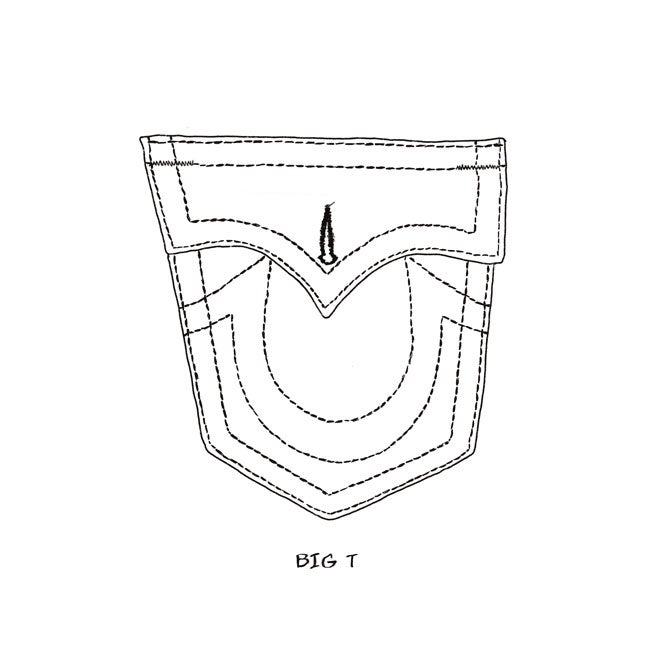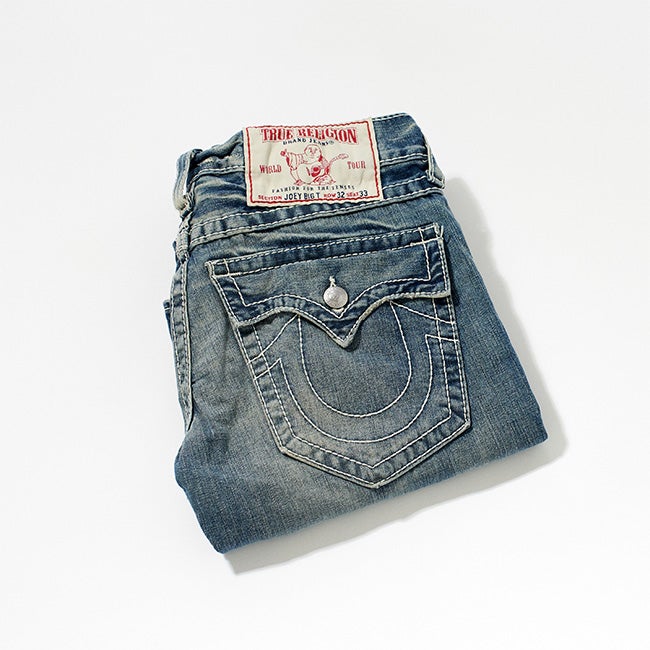 Big T, est. 2004
In 2004, we were still aching to find new answers to the question that had been top of mind for all of us. That's when we introduced Big T. Big T was all about amplifying the single needle jean by making it bolder, originally designed with three ends of thread to create an overstated stitch.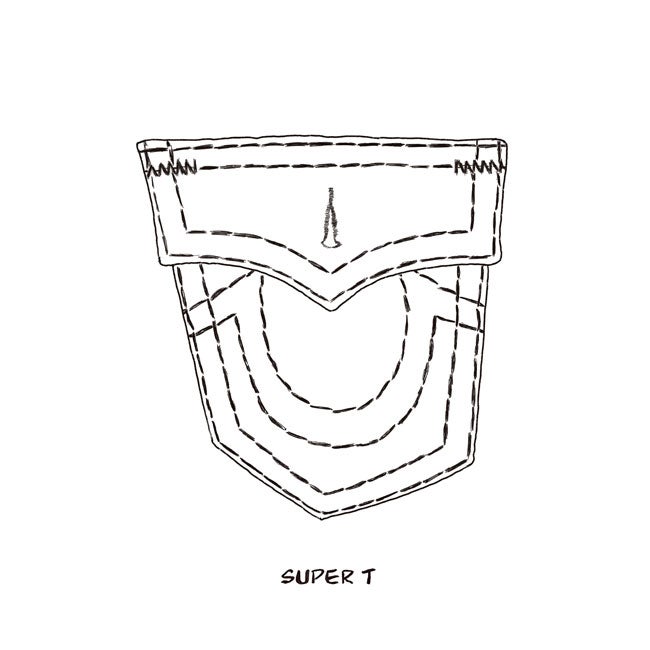 Super T, est. 2005
The stitch continued to evolve and saw two new iterations in 2005. Inspiration from the rugged construction of old mail bags ushered in one of our most popular stitches, the Super T. No brand was doing this style of heavy-duty stitching, which saw the use of five threads as opposed to the three used for Big T.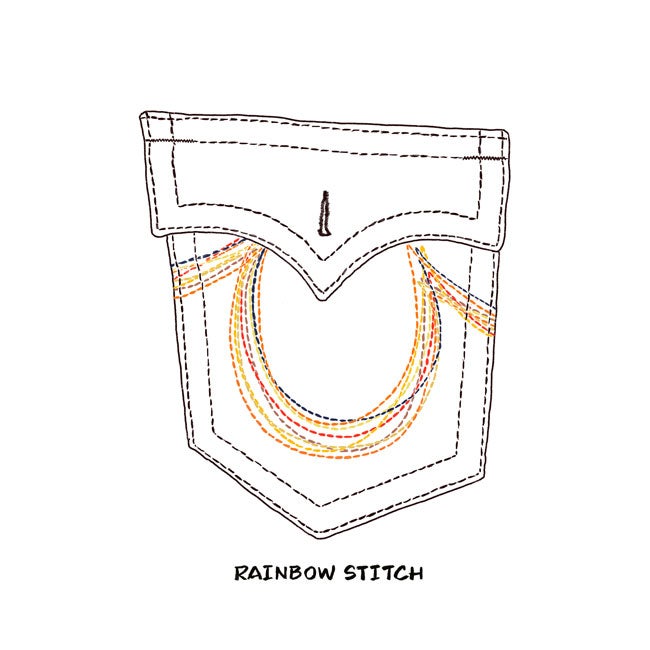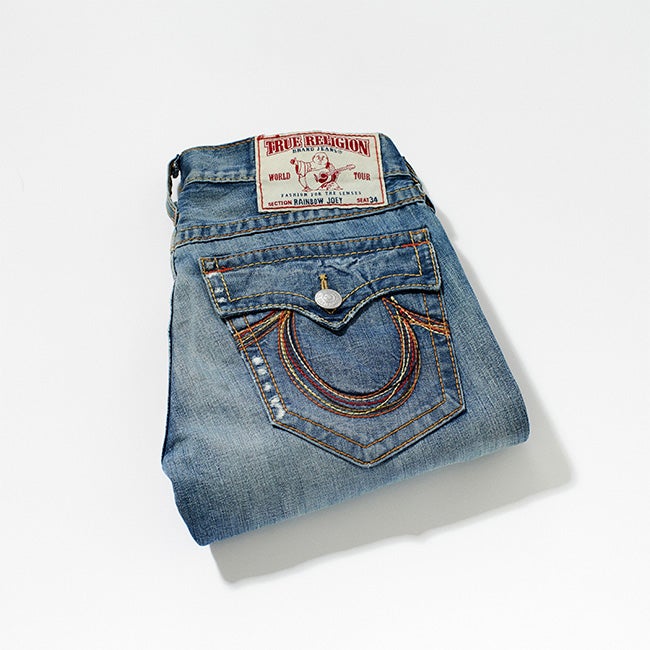 Rainbow, est. 2005
By this time, fans of the brand were getting used to the introduction of new stitches and were coming to appreciate the signature horseshoe on the back pocket. That's when we decided to develop our Rainbow stitch, using a heavier thread to create an embroidered finish. This style was a nod to bohemian music culture, as well as our way of bringing color and new life into a logo that people love.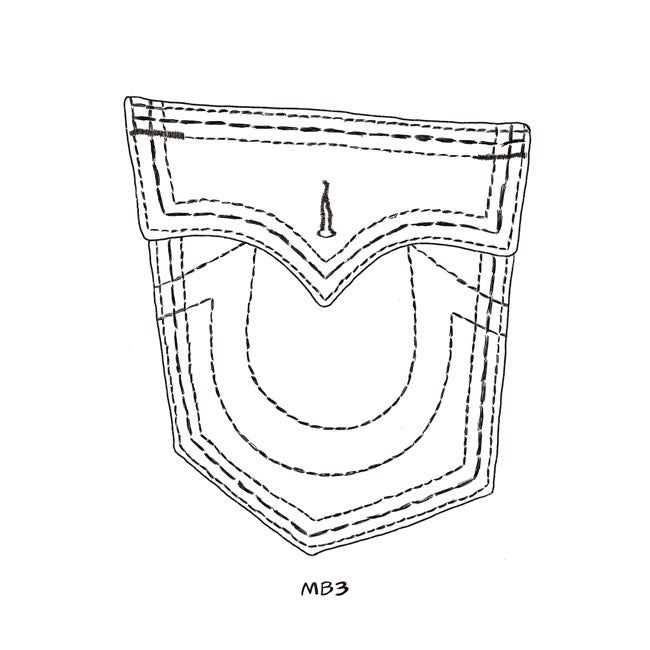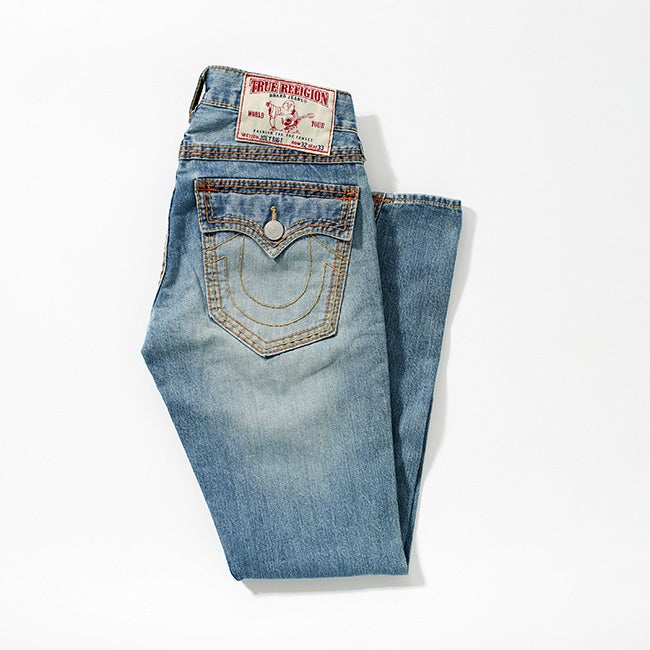 MB3, est. 2006
A year later in 2006, we combined two of our most popular stitches—Big T and Super T—creating the MB3. This stitch was a result of the question: how many different ways can we do our signature stitches? If the people love Big T and Super T, would they love them together?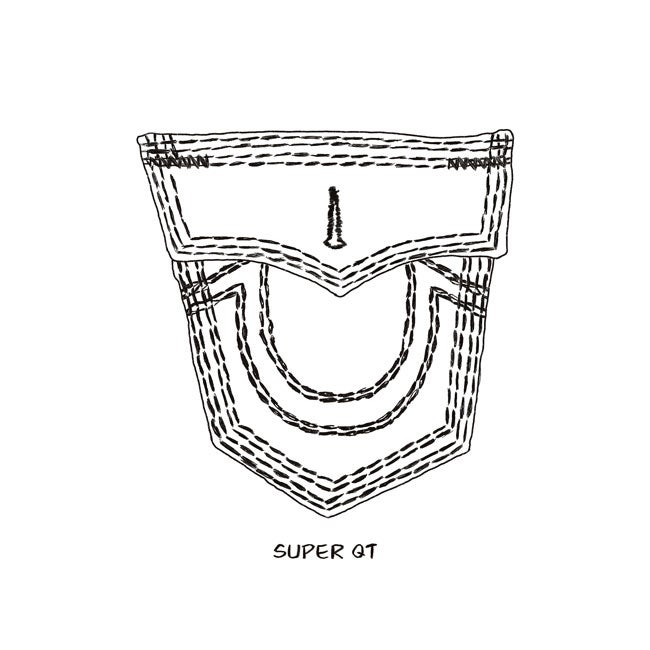 Super QT, est. 2010
Our final stitch debriefing focuses on the Super QT, introduced in 2010. Knowing that the possibilities were endless when it comes to different stitch patterns, we experimented with four-row, five-thread stitch. This bold stitch had never been done before and would be become the Super QT.