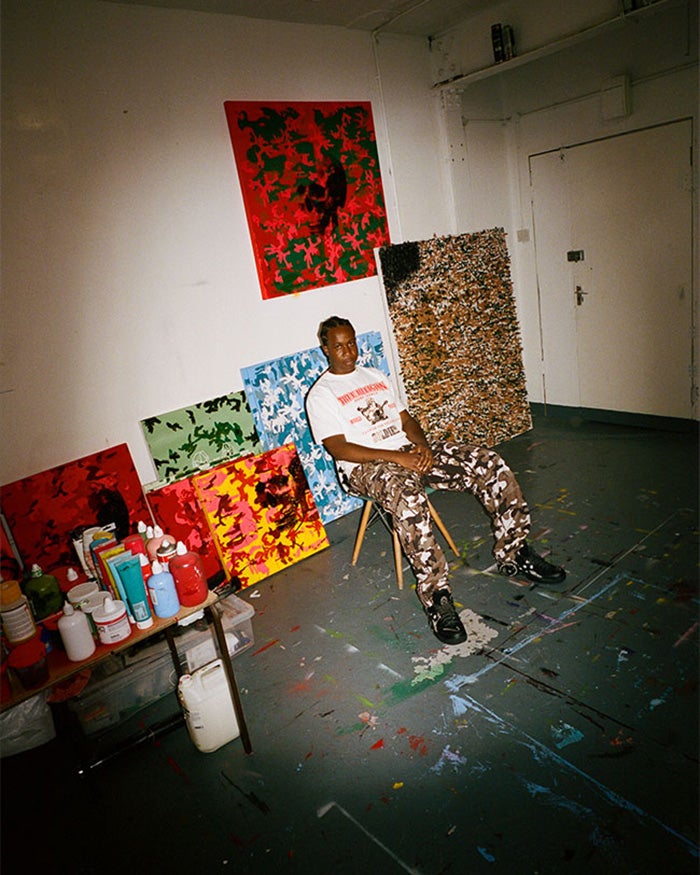 May 20, 2022
True Creator:
Soldier
Written by
True Staff
Photographed by
@finflint
Soldier is a London-based artist and skateboarder from Nigeria. Although Soldier resides in London, his art is a representation of his experiences in his motherland. As a kid in Nigeria, Soldier gravitated towards the camouflage cargos he would see styled in the 90s and 2000s hip-hop scene. He quickly adopted the look, but the Nigerian military stopped him on the street and made him strip right where he stood. This experience would one day find its purpose when Soldier began to experiment with his art, painting camouflage prints on canvases inspiring unity and peace, not war and destruction.
There's more to the artist, so we ventured beyond Soldier's camo-cladded canvases and cargos to learn as much as we could. Take a look.
Tell us about yourself.
I am an artist, I think of ideas and I bring them to life. I paint and develop different types of camouflage, woodland, chocolate chip, and leaf camo. I even try to make new patterns. I dabble with military aesthetics in my paintings most of the time, but my art is not limited to just that. I could be taking pictures today and designing something tomorrow. I make art toys as well.
Let's talk about your signature look. We know your connection to camouflage is tied to 90s and 2000s hip hop, as well as your Nigerian roots. Can you tell us more about your earlier influences of the camouflage print and what was drawing you so closely to it?
Well, there were a lot of military themes in hip-hop and a large use of surplus clothing and war themes. I fuck with that because I be listening and watching a lot of Wu-Tang and Capone-n-Noreaga and get inspired by that. I also had a run-in with some soldiers in Lagos way back, and I was wearing some camo shorts which you aren't allowed to wear in Nigeria. I had to take that shit off [laughing]. I think that was why I was drawn to it because of the danger and interpretation attached to every camouflage. 
"I believe everyone should allow everyone to be themselves. And go easier on other people. I try and make people understand that."
When did you begin to create art using camouflage?
I have been working with camouflage for two years now, I've been painting longer than that.
What made you want to bring your signature style into the fashion world?
Like I mentioned, I fuck with army surplus clothing and I love putting camouflage on things. The idea of blending in and hiding intrigues me. It also mixes function with fashion. So the same way I want to put camo on canvas I would love to do that on clothes.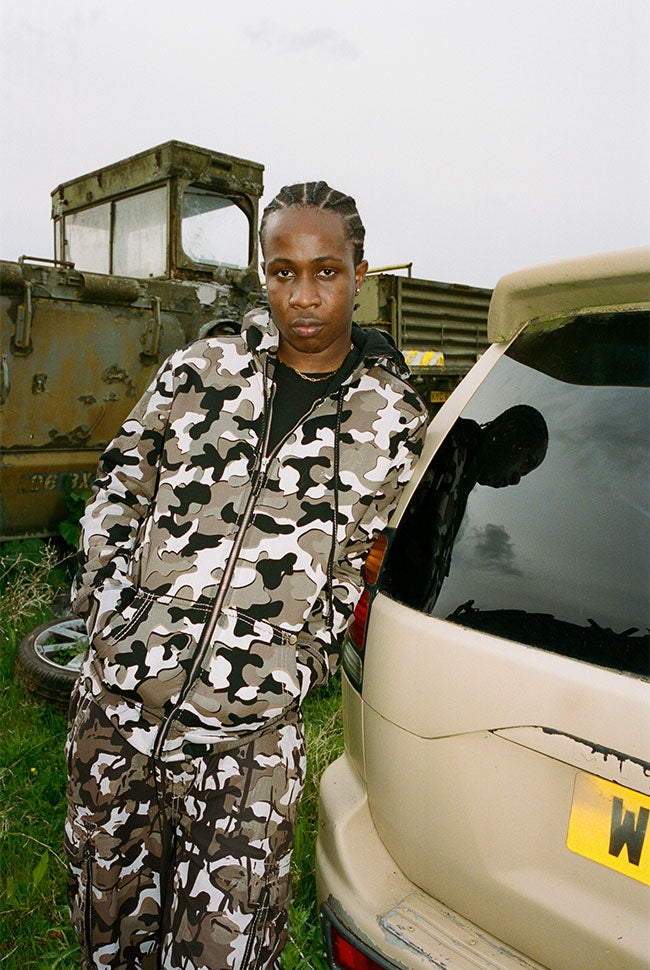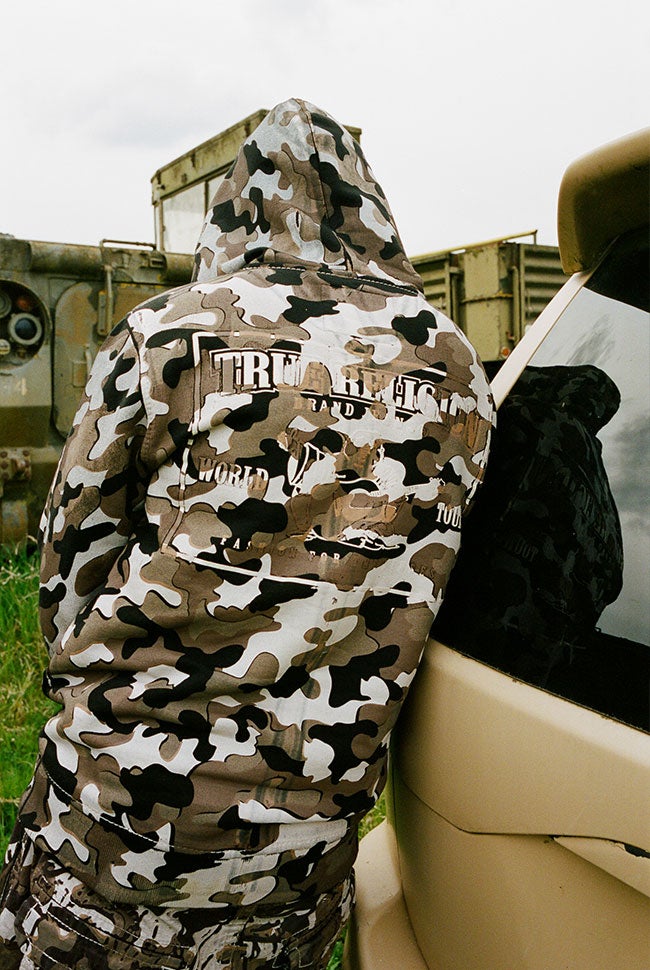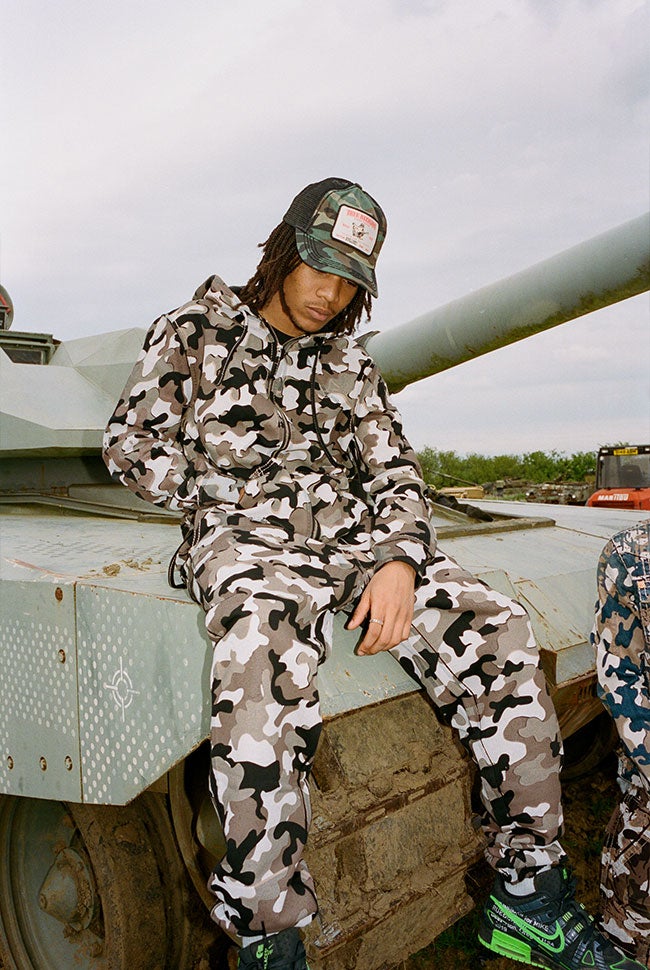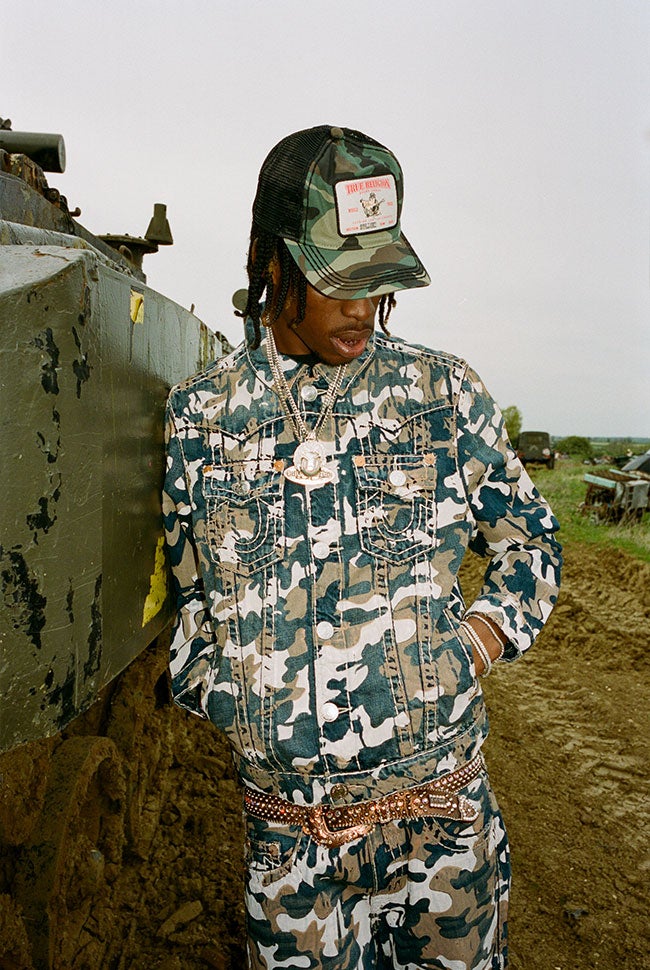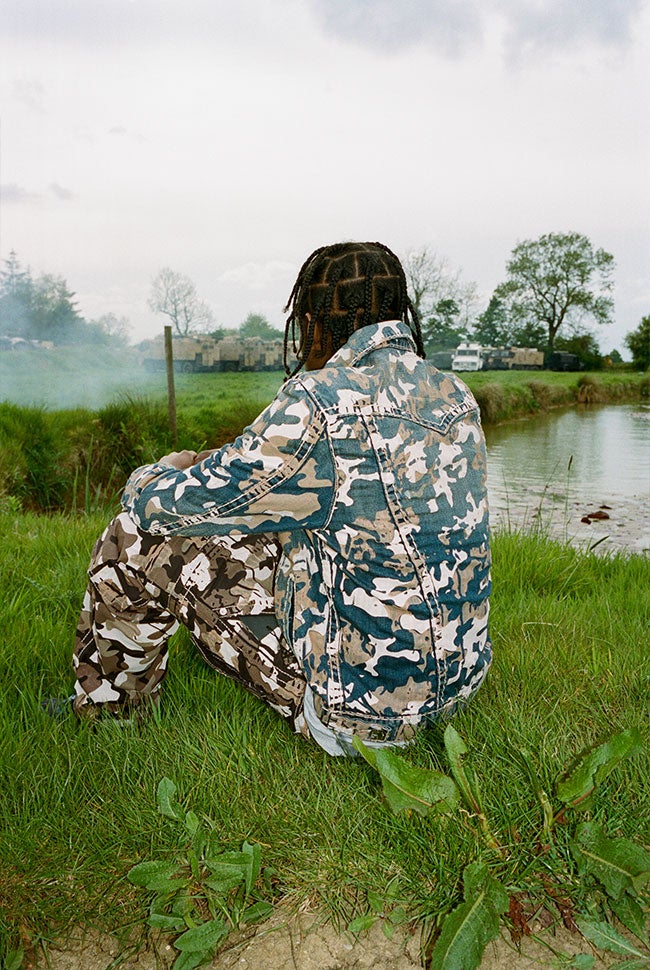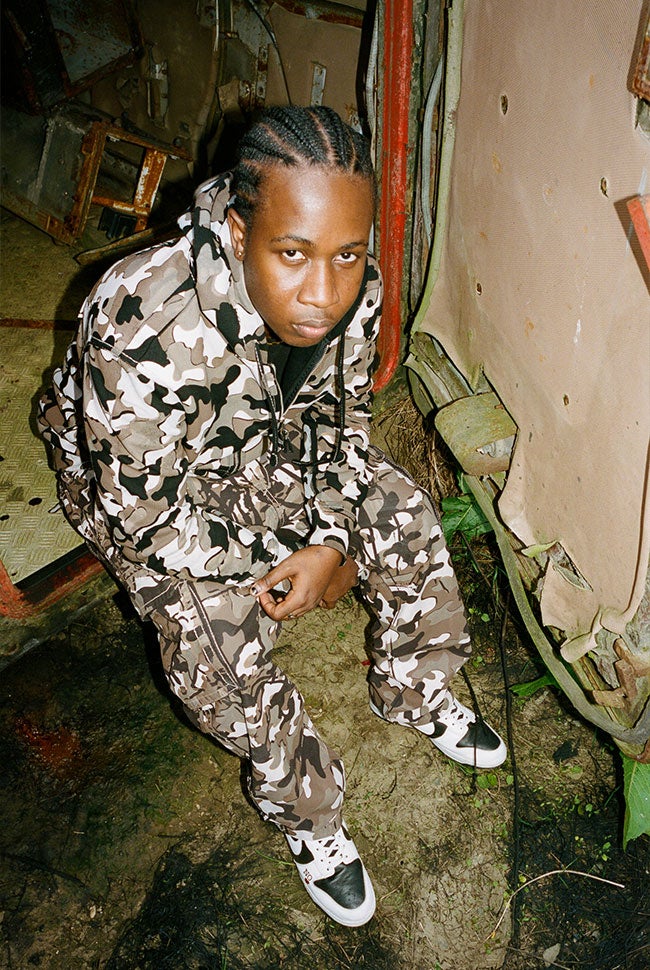 More specifically, what made you want to partner with True Religion?
True religion is sick. Chief Keef is sick. Also I feel like True Religion was a good brand to work with due to the impact it had on culture.
Most might not know this, but you're part of a collective titled Motherlan. What's the story and mission behind that?
Me and my closest friends [started it]. We were the first few kids skating in Lagos together at the time, and so we started making videos, clothes, and art. We planned on putting Nigeria on the map while making cool shit we could actually wear. Motherlan is a cult as well. Join the cult.
As a skateboarder and artist, how has community shaped you as an individual and as a creative?
There are so many talented people in skateboarding and art. My family in London and around the world, everyone around me who I know are really sick, they are the ones that make me who I am.
"True religion is sick...I feel like True Religion was a good brand to work with due to the impact it had on culture."
May is Mental Health Awareness Month, and within the skateboarding community, mental health is such an important topic. What do you do for yourself or for others to encourage positive talk around mental health.
I believe everyone should allow everyone to be themselves. And go easier on other people. I try and make people understand that.
You've chosen to donate 100% of the proceeds from this drop to War Child. Why this organization?
Although I paint camouflage, I do it to tell a story. I am a pacifist and I detest war to all degrees. The current wars happening right now are affecting loads of people and I actually understand how much it affects people as I have lived in that environment and I have family who has been affected by war. I would like to help where I can.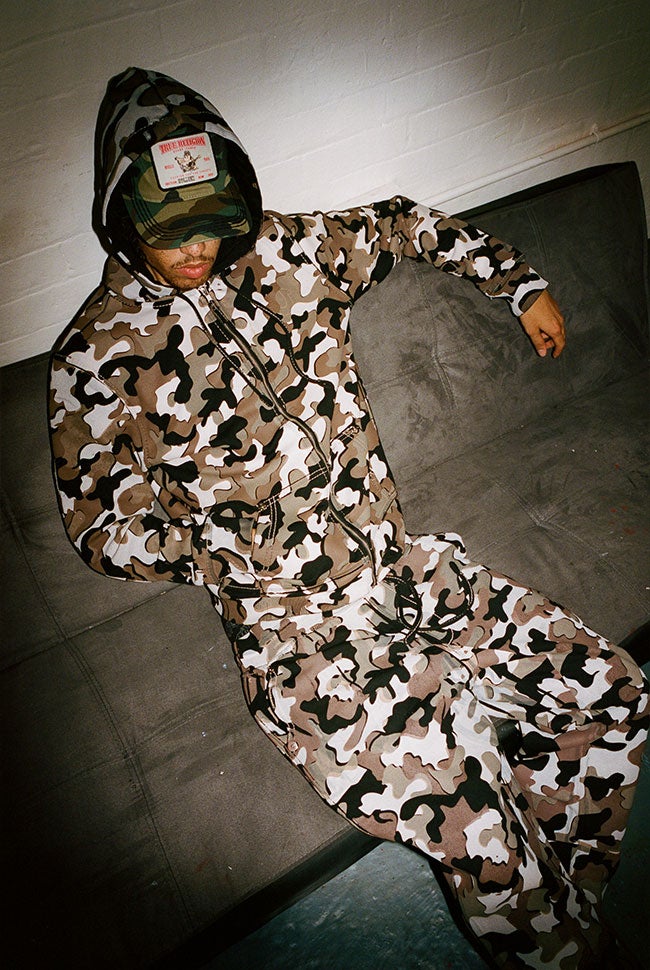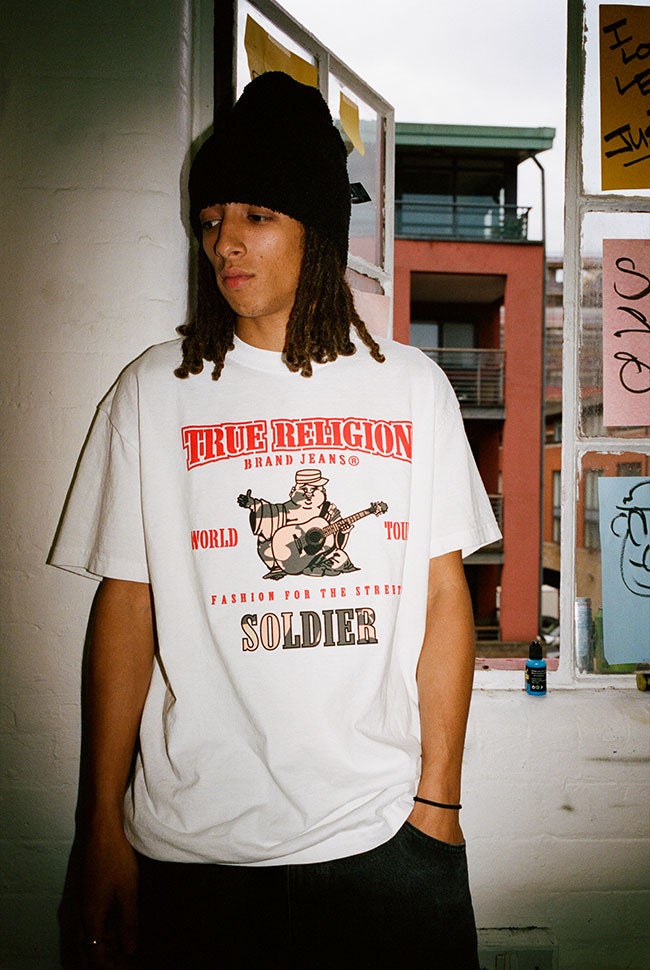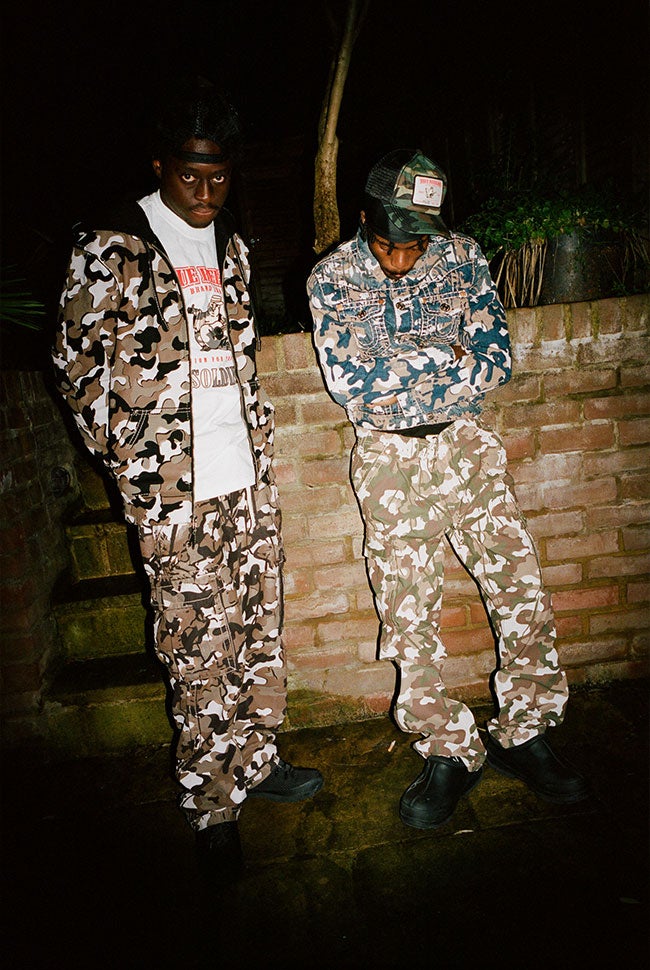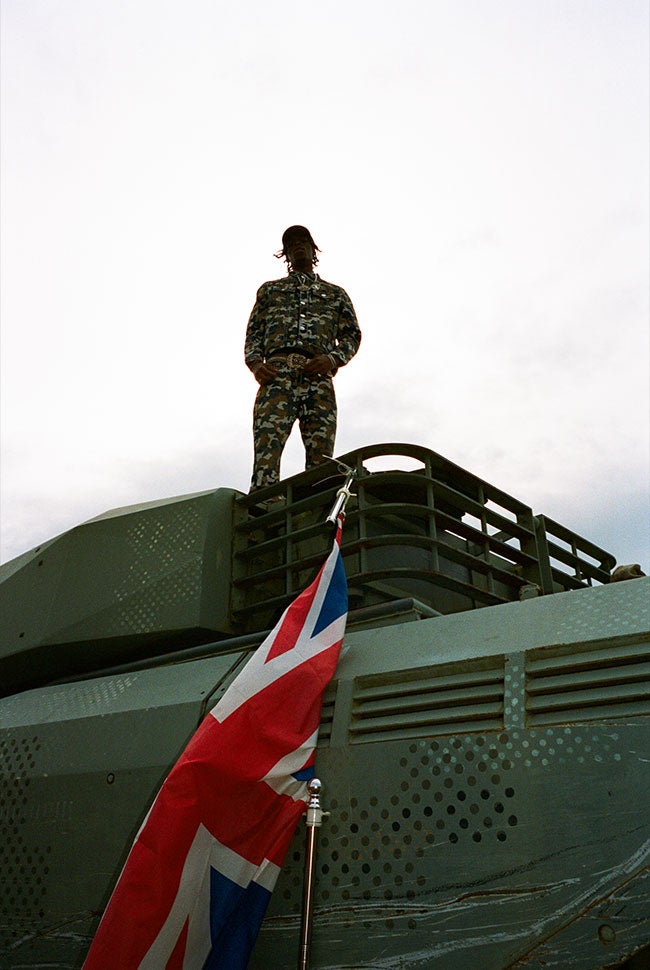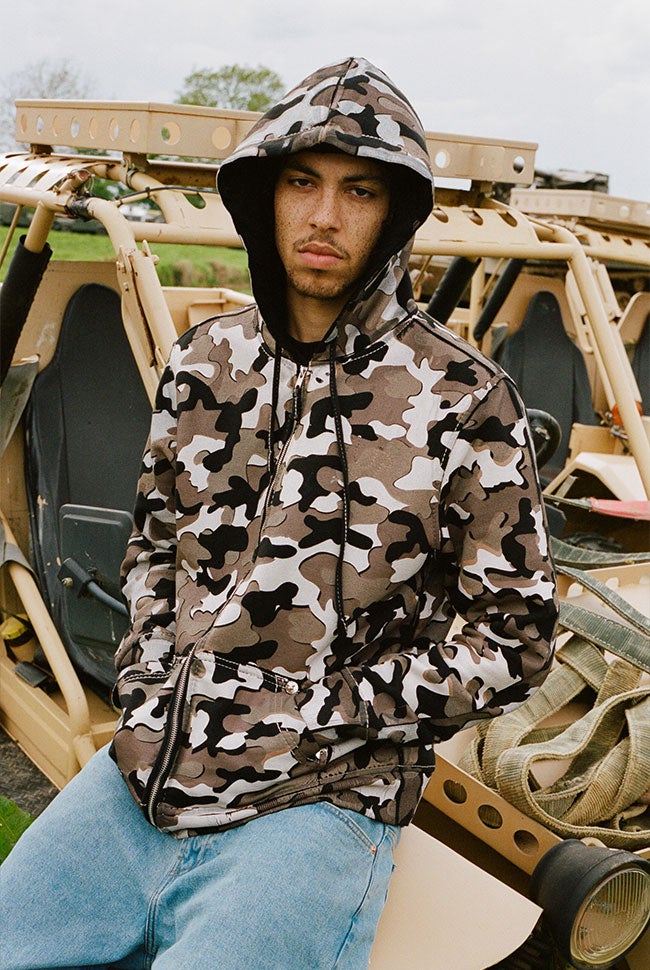 Alright, now put us on to some new music. What are you listening to right now?
Central Cee, Terminal 5.
Lord Apex, Spliff in the Morning
Benzali, Pompeii
Snoop Dogg, Trust Me

Who are some artists in the London art scene that we should be keeping our eye on.
My boys, Onyedi, Slawn, Zac, Clint, Blondey, basically everyone I support.
Stay connected with Soldier: @soldierboyfriend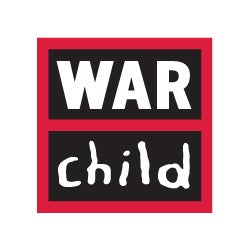 100% of Proceeds Donated to War Child
1 out of every 6 children are forced in live in a country affected by war, and evert 4 seconds a child is driven from their home by conflict. Founded by Dr. Samantha Nutt, War Child is a humanitarian organization that utilizes a bold, community-driven approach to provide life-changing programs to children and families in Afghanistan, Iraq, The Democratic Republic of Congo, Sudan, South Sudan, Uganda, and Yemen. Every dollar donated goes towards getting children back in school, helping families escape poverty, creating safe spaces for children to heal, protecting children's and women's rights, and establishing programs that provide fast-acting support when new challenges arise.