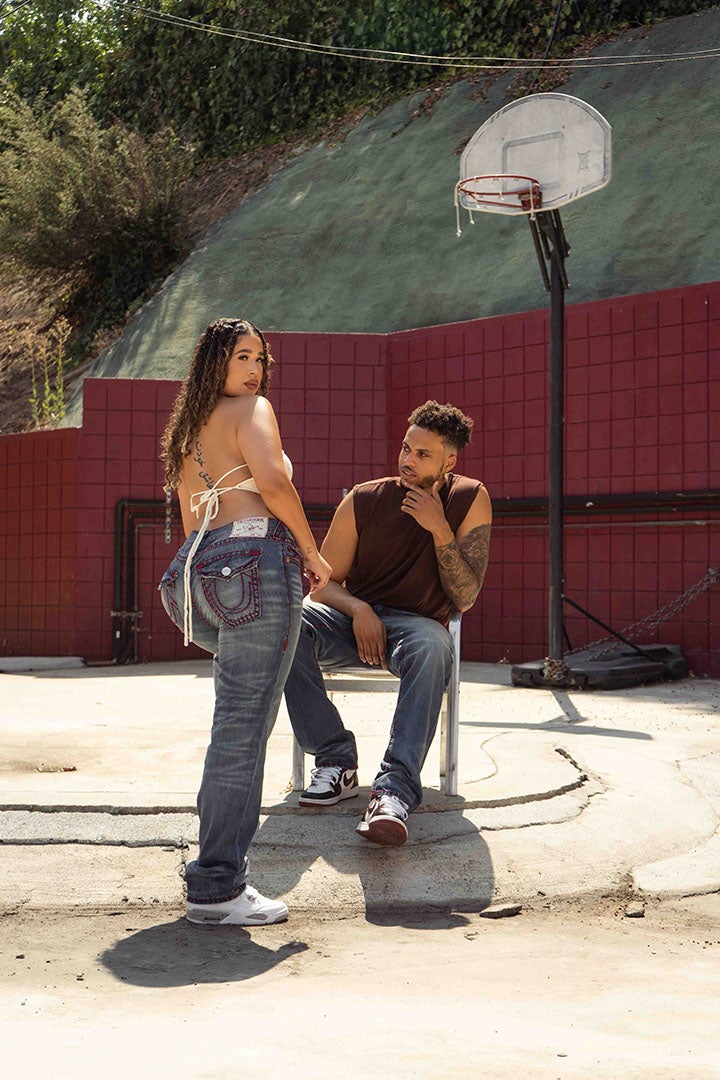 Aug 20, 2021
RICKY RED STITCH: STYLED BY KAYLA MANNING & JUSTUS TUCKER
Written by
True Staff
Photographed by
Oleg Kud
There's no better feeling than getting what you asked for. We received countless comments and messages from our True Fam asking us to bring back our signature red stitch. So we did just that—with the recent drop of our limited edition Ricky Red Super T. It may already be sold out, but stay tuned because new drops are on the way.
Get a feel for life in the Ricky with LA-based style influencer/business owner Kayla Manning and her fiancé Justus Tucker—and their signature street style. Read on to learn more about Kayla (aka Baela), her LA love story… and the jean everyone is talking about right now.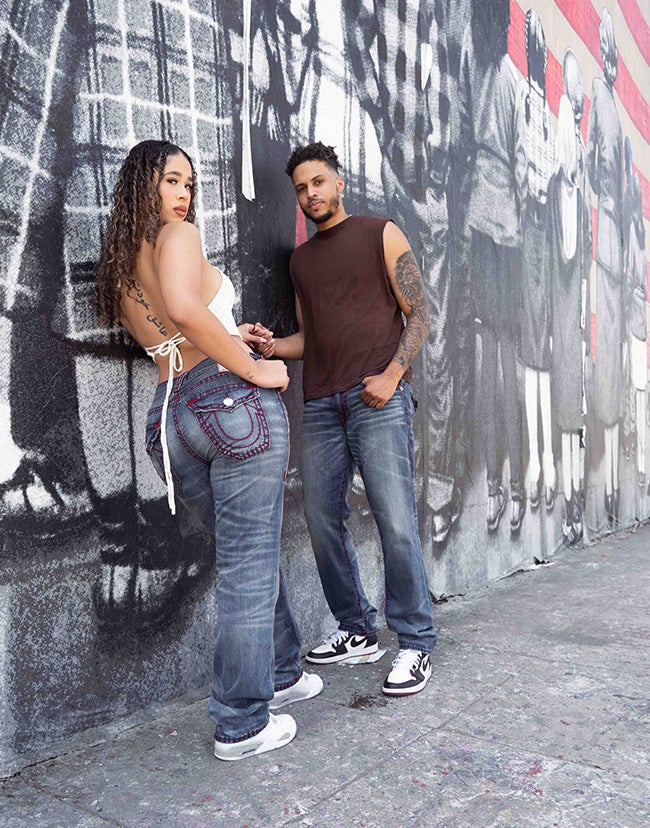 We often see you killin' it on the 'gram. How would you describe your personal style?
I love to spice up my style by mixing dope prints/fabrics with basics.
Speaking of looks, you and your fiancé, Justus, had the opportunity to test-drive our limited edition Ricky Red Super T. What are your thoughts on the jean?
We absolutely love the jeans! They are very comfortable and easy to style. I really love the stitching. It adds a pop, however you style It!
If you could choose the next stitch color for our Ricky, what would it be and why?
I would choose the Bottega Green color. I think It would look so unique!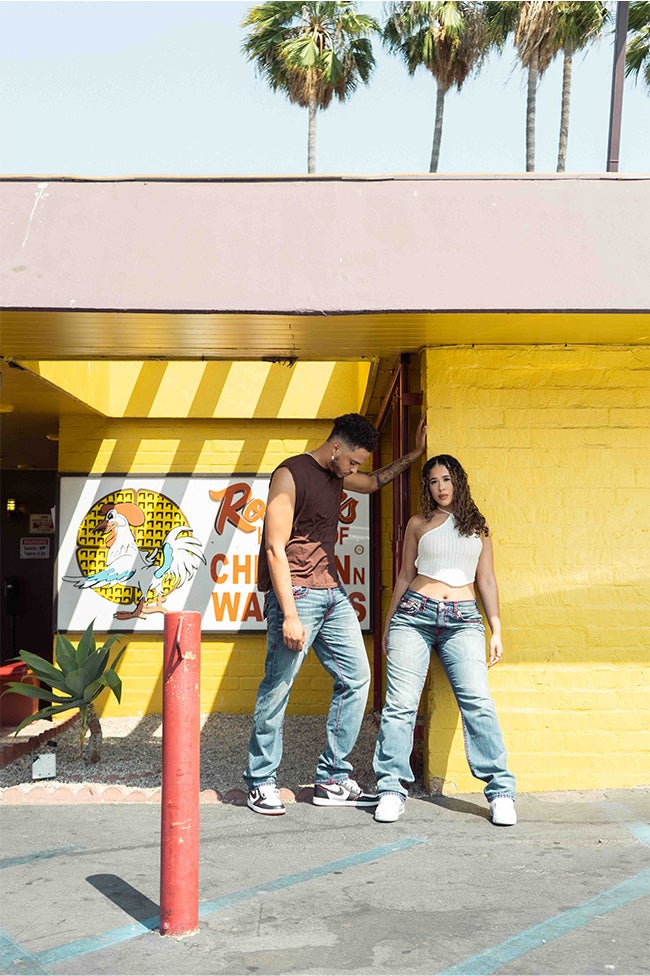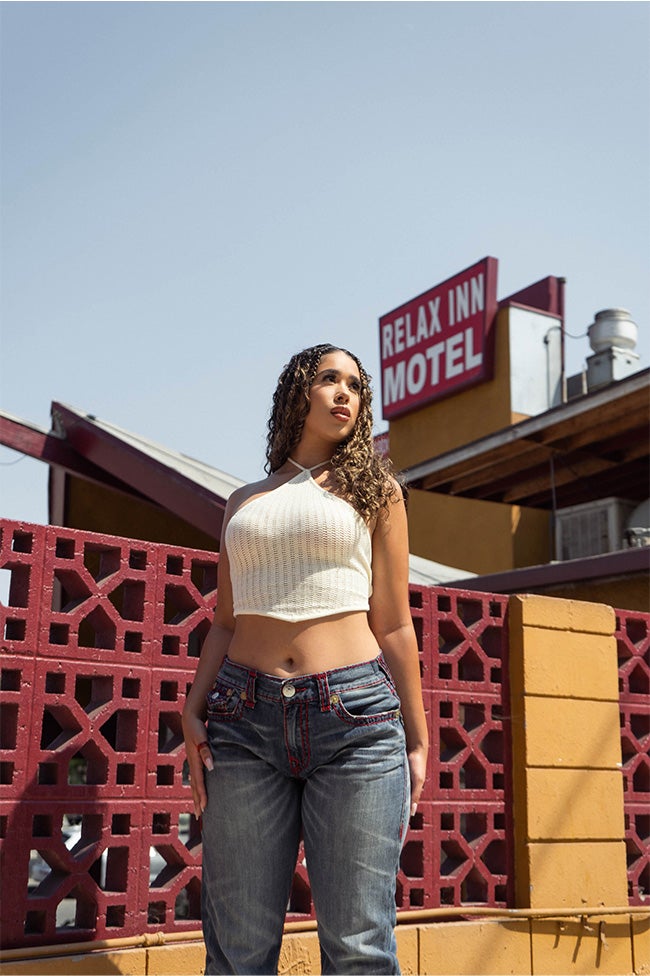 How did you and Justus meet and what do you love most about him?
Justus and I both used to work at the Santa Anita Mall In Arcadia, CA. He worked at California Pizza Kitchen and I worked right next door at Zara. We would see each other coming and going and would wave or look at each other LOL. We never had a conversation until about a year or so later, after I stopped working at Zara. He came up on my "who to follow" on Twitter. So I followed him. He messaged me right away, and the rest is history. I love that he's so goofy and supports all my crazy ideas.
Do you ever find yourself borrowing some of his wardrobe go-tos?
Of course! One of my favorite vintage jeans I stole from him. I also love to steal his shirts from his brand Colorado Blvd.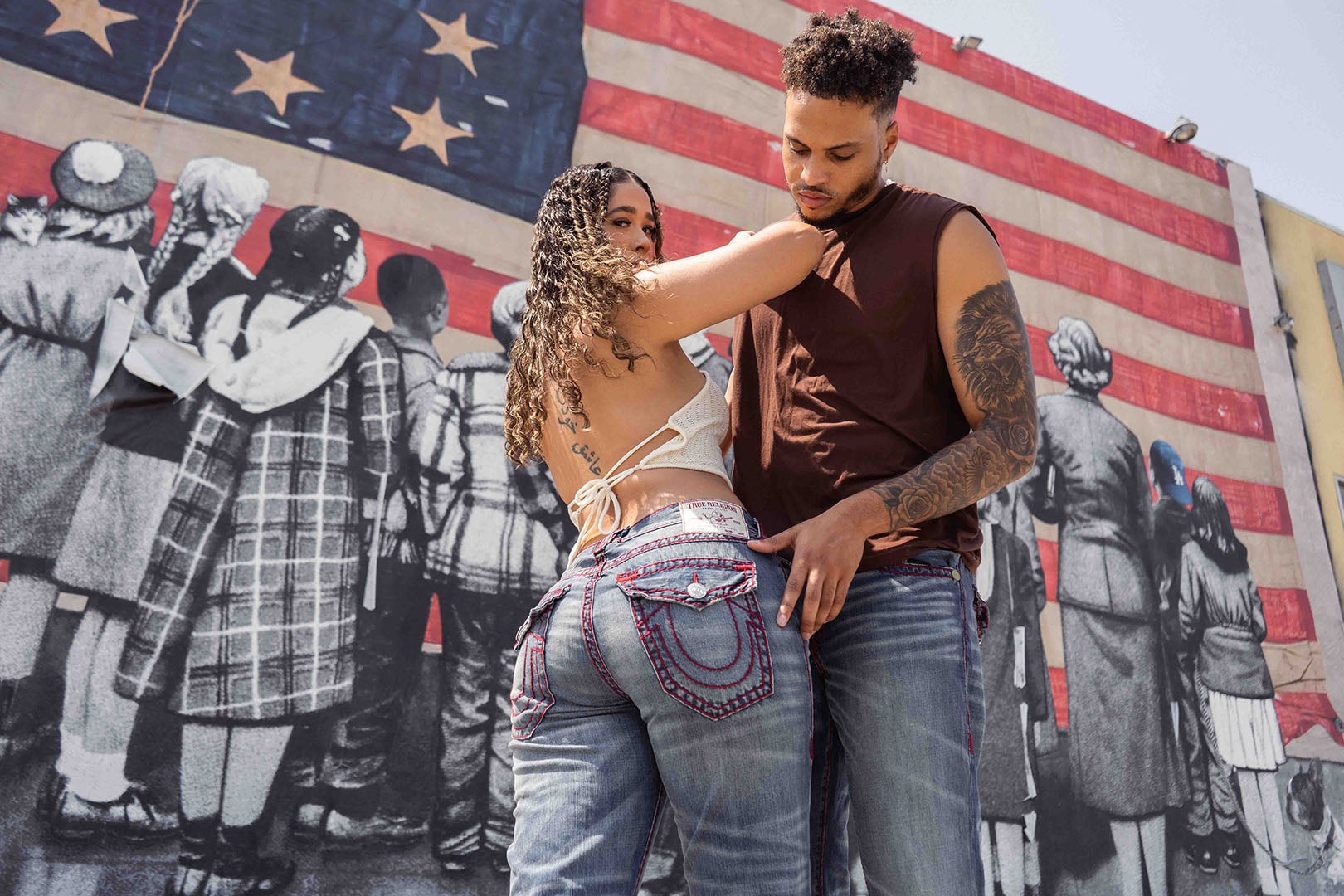 You recently launched your swimwear brand, Baela. What inspired you to enter this market and what is the meaning behind the name?
I have been designing clothes since I was about 14 years old. I even made my prom dress junior year. I always knew I wanted to do something with fashion, I was just not sure exactly what. I launched my clothing brand in October 2020. Then when summer was approachIng, I knew I really wanted to start doing swimwear. The name Baela Is a nickname that my friends started calling me years ago and stuck with me.
Living in LA, what is it about the city that makes it home to you?
I was actually born and raised in LA! The fact that we have the most perfect weather and the beach is only 15 minutes away. I don't think I can see myself living anywhere else.
What's your life motto?
Do what makes you happy and don't worry about what others think.