TRUE RELIGION PRESENTS
rec·la·ma·tion
noun
A series focused on a new generation of artists who are looking at the past with a new perspective.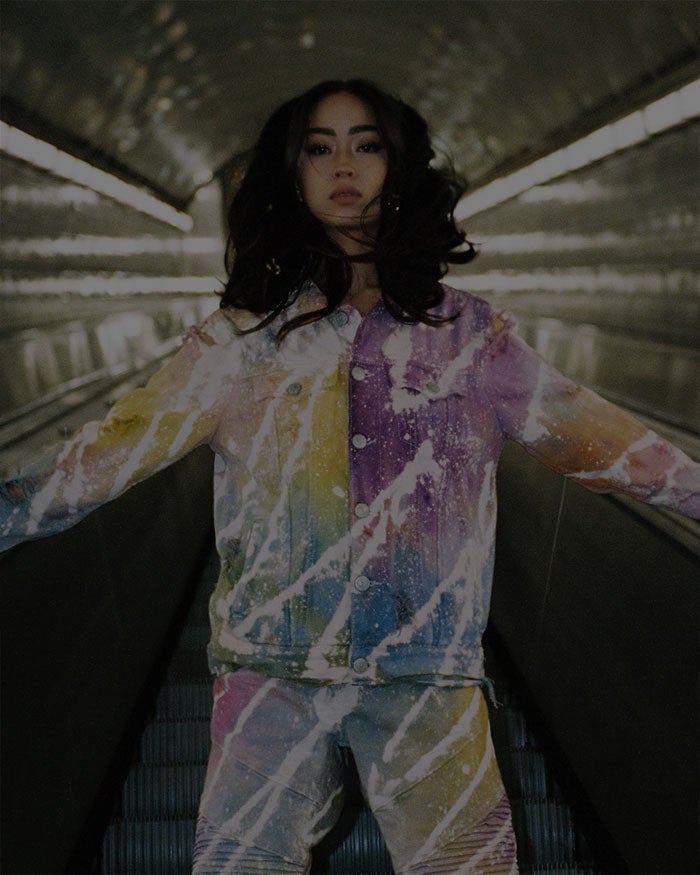 Feb 4, 2021
Reclamation: Elijah Popo
Written by
True Staff
Photographed by
Elijah Popo Crew
There's nothing wrong with clothes that have lived a past life––the best thing about fashion is that everything can be new again.
We're partnering with artists to share their stories by reimagining heritage styles. We're kicking off our profile series with artist Elijah Popo, a creator who draws inspiration from his friends and translates his point of view into art you can wear.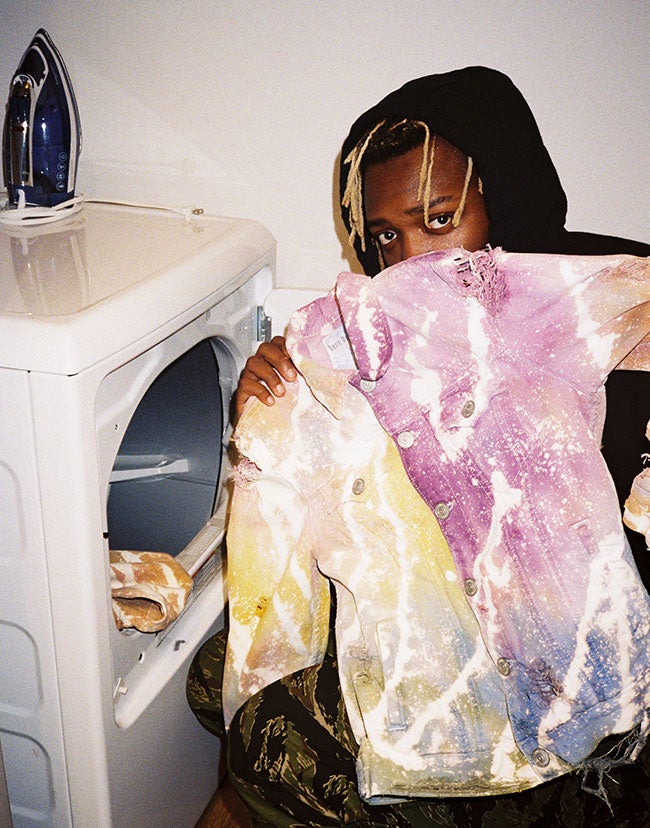 Where do you look to find inspiration?
Inspiration can come in many forms, and it did while I was in the process of creating. Two of my friends had a powerful impact on my creative process.
What drew you to this artistic medium?
Fashion is a straightforward way to express your personality. People choose to wear certain items to express themselves because it's done effortlessly.
What does your art say about you are?
As an artist that DIYs most of my pieces, I'm able to express the idea that everyone can communicate who they are through this medium. Everyone has the potential to become an artist, it's just the willingness you have to have to tap in and explore the potential of it. Every article is unique because of the hands-on process that goes behind every piece.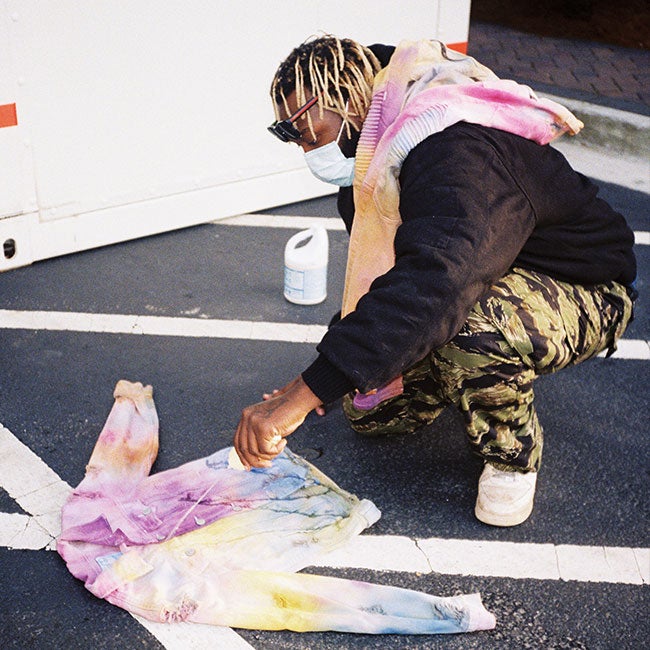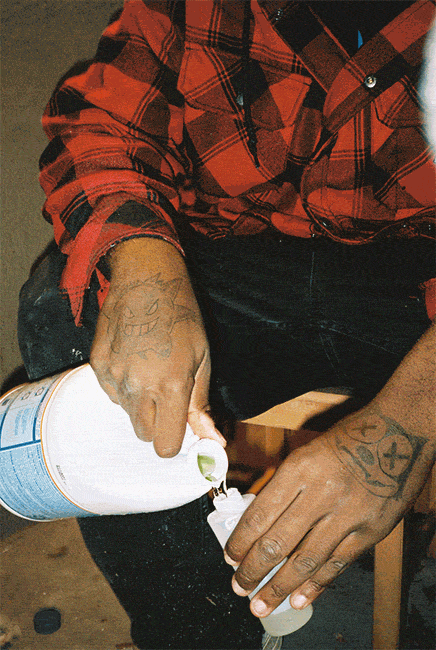 What go-to materials do you use when creating?
Easily accessible things like bleach, dye, and spray paint.
What does art mean to you? What does fashion mean to you?
Art to me is subjective. There is nothing that can be talked about adequately but art, especially fashion, it can be an indirect communicator with the outside world.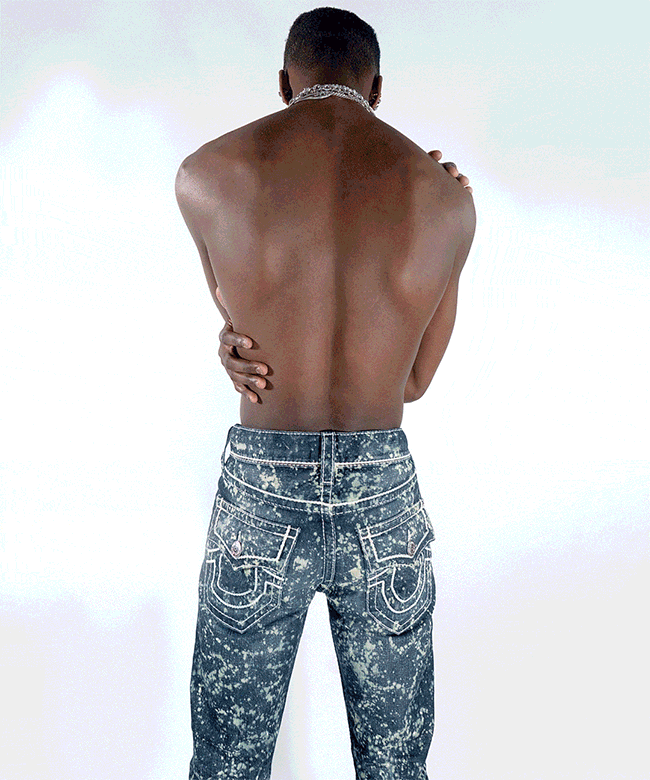 Everyone has the potential to become an artist, it's just the willingness you have to have to tap in and explore the potential of it.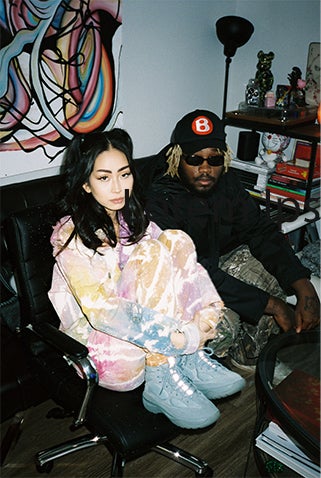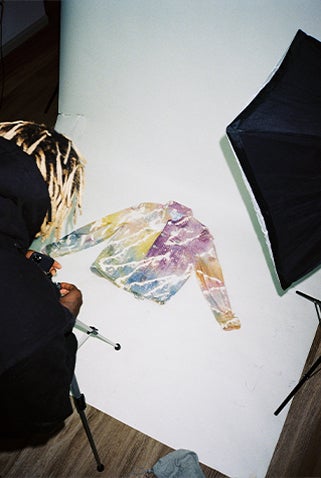 What do you want people to feel when seeing or wearing your art?
I create things that I would wear. This can be seen as selfish, but I think artists are business and we should be selfish because we're completely selfless while creating, therefore I don't create for anyone but myself.
How do you get in your creative zone? Music, film, media?
Once I get an idea, I want to turn it into my reality. The excitement of the idea makes me want to materialize it and showcase it.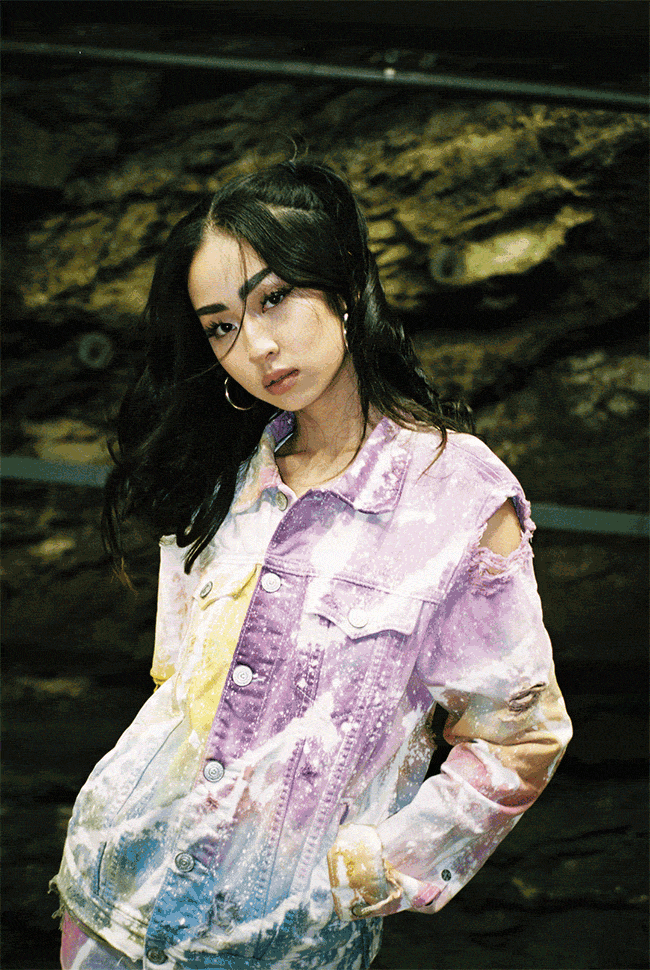 How long have you been creating? How did you choose this path?
I've been creating for around two to three years. Being a freshman college drop-out I had to find something to occupy my time with. I usually look at my older cousin like a big brother and I've looked up to him since I was a kid. He and his friends were creatives and fashion designers, so being around them influenced me to want to try as well. I started making clothes and the rest is history. College never worked out for me. I always wanted a hands-on experience surrounding art that the current educational system didn't allow for––to be taught outside a classroom. You can give someone the means to create, but you can't embed the creativity.
What's your favorite piece you've ever created? Why?
All white Levi's Jordan 4's. I saw the potential of them becoming viral. Jordan's are already very embedded into the culture, a white shoe being an empty canvas allowed me to completely express myself artistically.