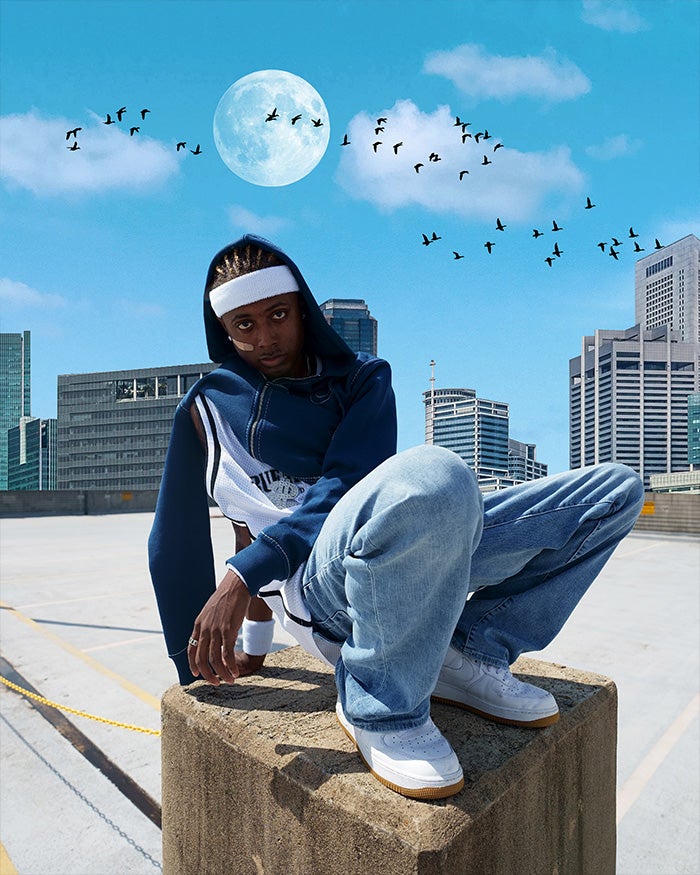 Jul 29, 2022
Who, What, When, Wear Y2K with Influencer Lexx
Written by
True Staff
Photographed by
@michaelflicks
Fashion was different in the early 2000s; it felt like the only rule was to self express as authentically as possible. At that time, True Religion emerged on the scene with denim that was different. Our denim was bold and over the top, and exaggerated denim felt needed in a time where everyone wanted to stand out. As the trends of the early aughts rear their ugly head, we can be thankful that we have progressed from the earlier ethos that went into constructing the perfect y2k garb. And today, we're seeing young creators explore y2k styling with a fresh perspective that feels diverse, inclusive, and experimental.
To live through the nostalgia with us, we tapped creative Lexx. Take a look below to see what inspires his everyday fits, what music he's bumpin' these days, and why Billy is his go-to True Religion fit.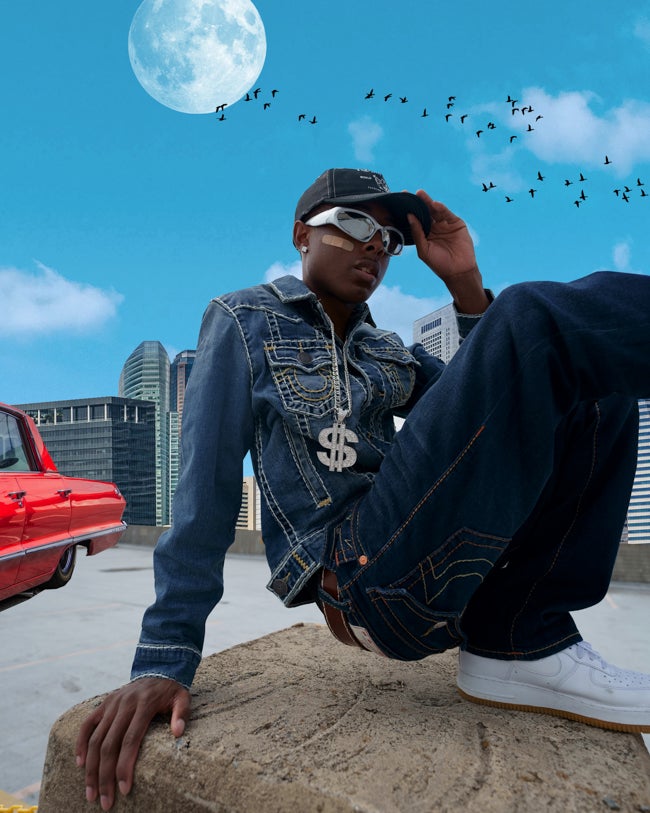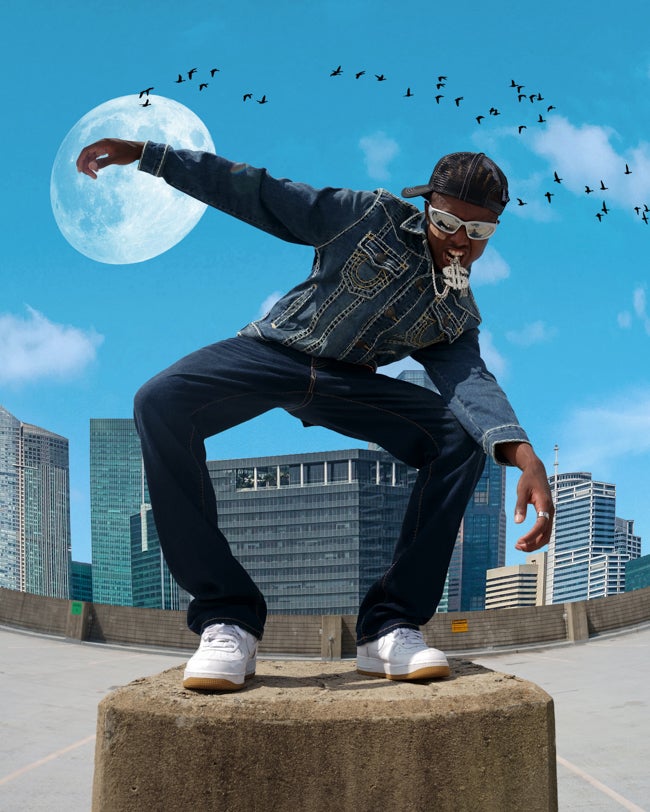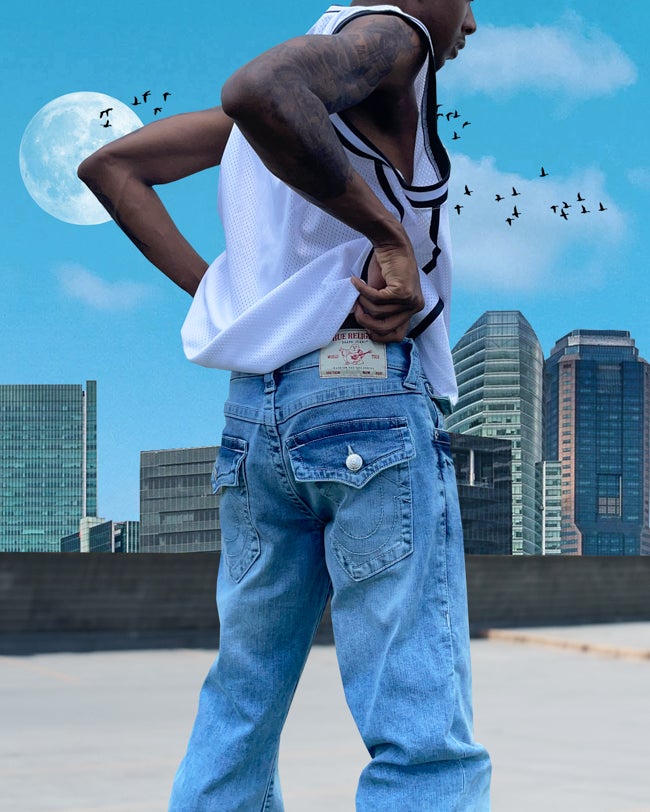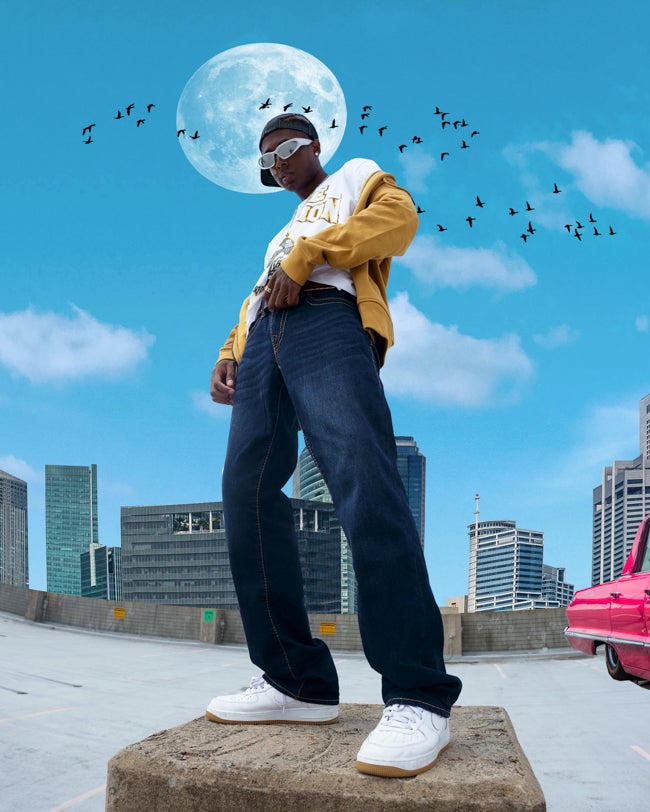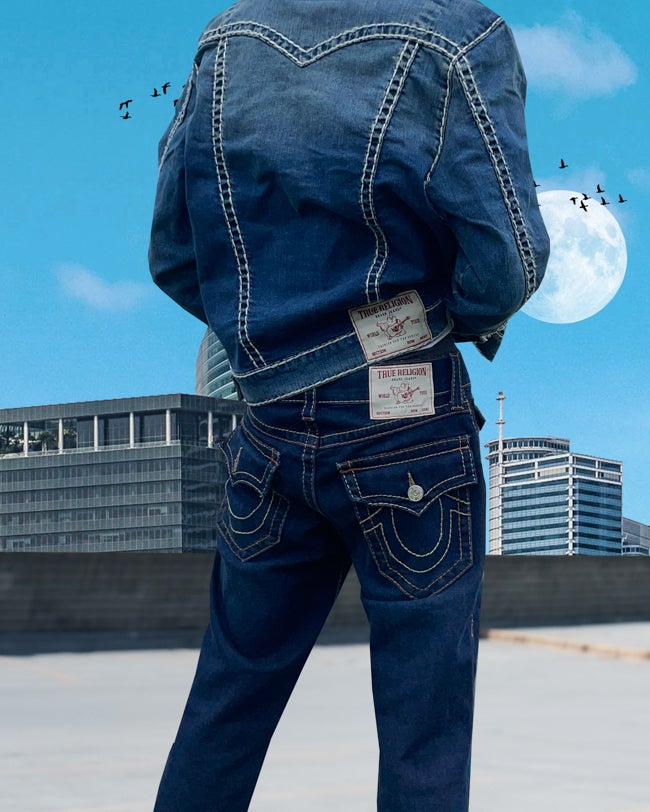 Tell us about yourself.
My name is Lexx (short from my middle name Alexander), I'm Jamaican and I'm (what my friend likes to call) an all-rounder creative! Be it fashion, art, video work or music composition, as long as it involves creating, I'm gonna figure out how to do it!
When you hear the term y2k, what is the first thing that comes to mind? 
The Get Rich Or Die Tryin' album by 50 Cent. I have no idea why!
Why do you feel trends from the early 2000s are making a comeback? Any faves?
Fashion has always been a continuous cycle because pretty much everything has been done already but the cool thing about it is that each time, there is always a fresh take on it. I'm a huge fan of oversized or baggy silhouettes!
"As a black creator, you have to REALLY stand out to be seen. I wanted to create a universe where both art and fashion could clash and just give people a different perspective of the fit pic."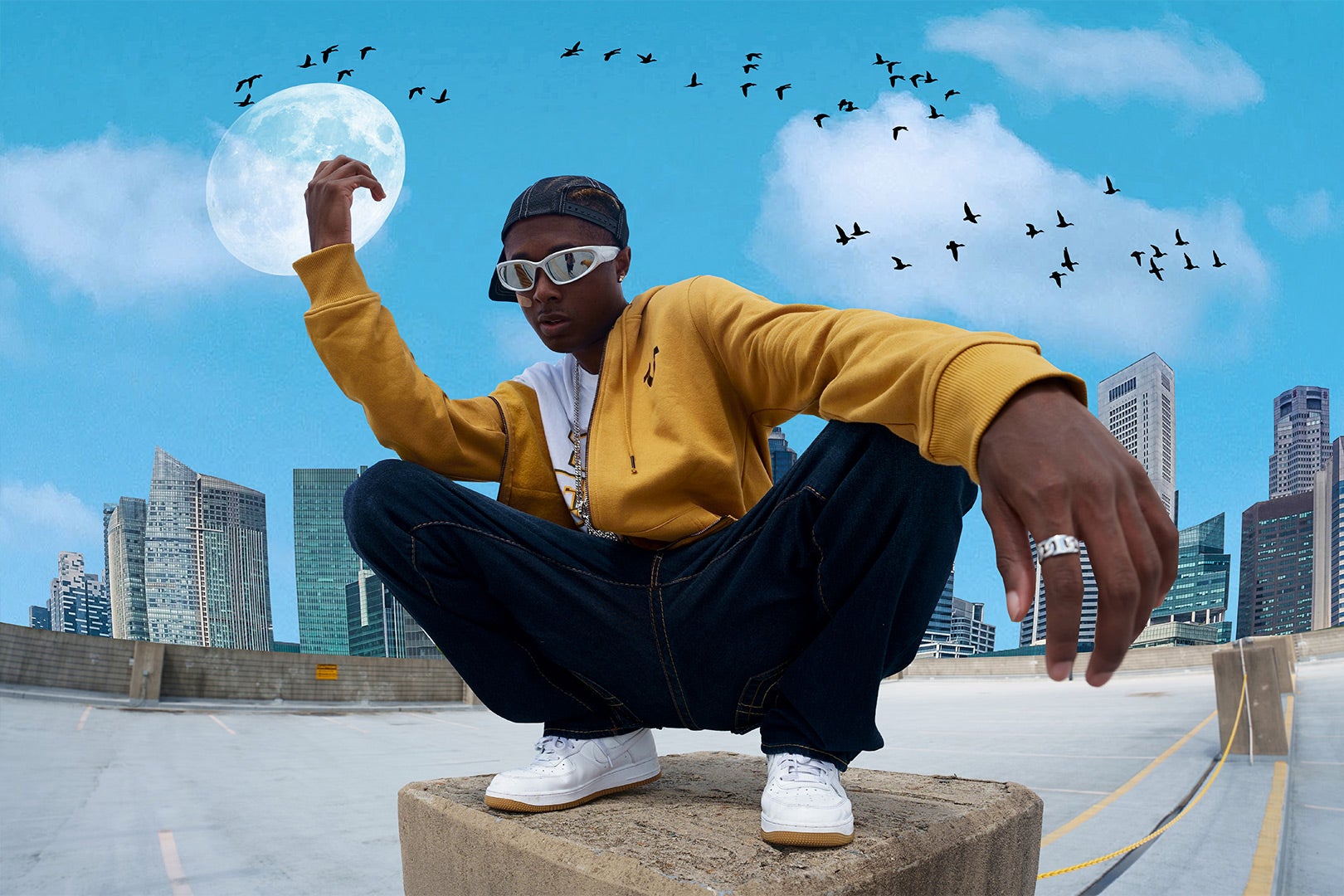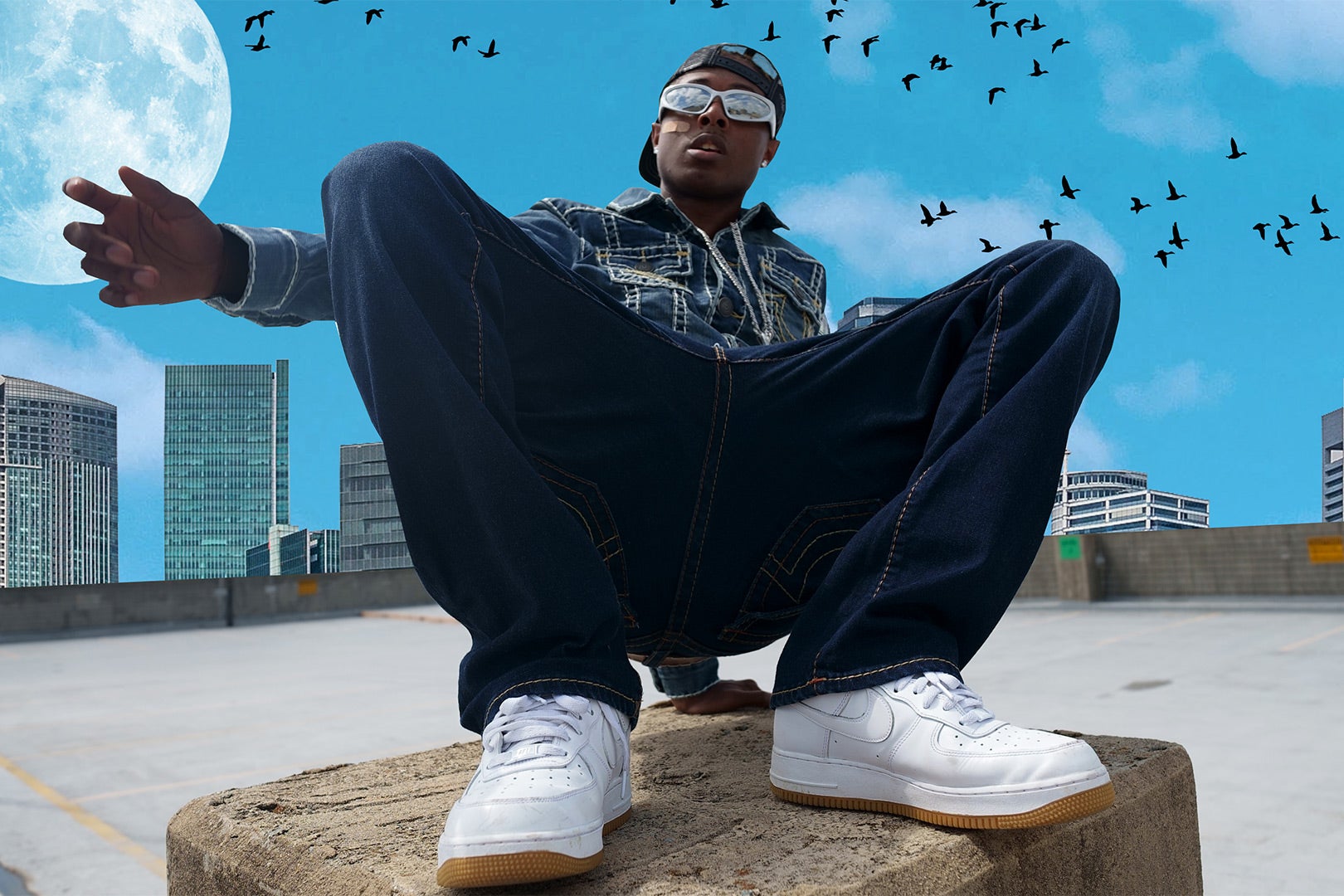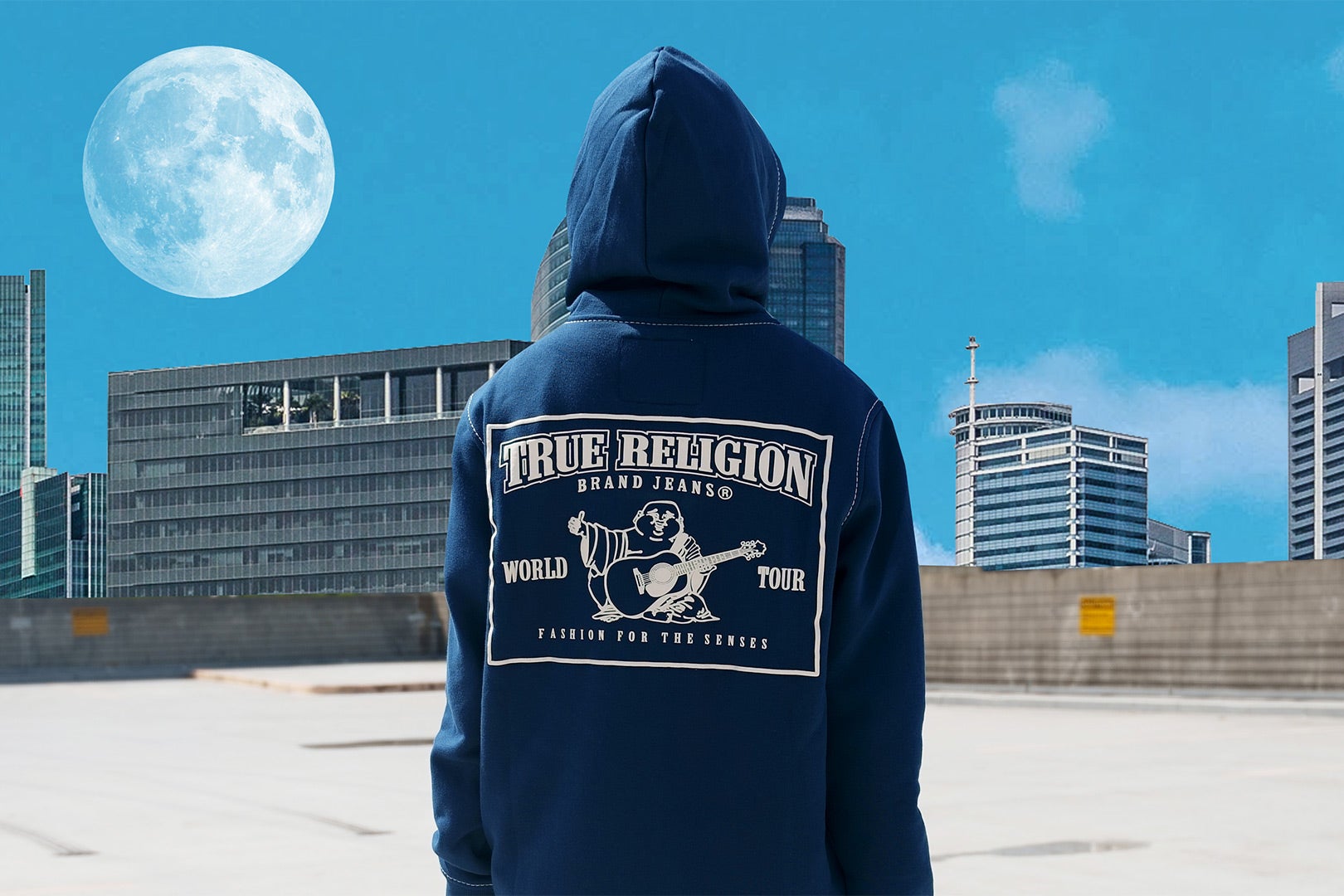 Your style is so eclectic with nostalgic vibes. Tell us about your looks featuring the Billy Super T Jean.
I wanted to pay real tribute to the early 2000s so I did a lot of research on fashion from that time. You cannot do y2k without a jersey and a roomy pair of jeans. Hoodies as well. True Religion did such justice to the pieces. I didn't even have to do much to pull off the vibe. All I had to do was put the pieces on and boom! I was suddenly in 2003.
What's your take on Billy?
I think it's dope how it obviously pays tribute to the 00s but still feels very "Today." The Billy Jean is so versatile and you can rock it with any look be it streetwear, classy-wear, casual-wear or whatever you're into! The detailing and stitching will definitely grab attention whenever you step out in them and they are really comfortable too!
If you had the opportunity to style any celebrity who made waves in the early 2000s, who would you choose and why?
SISQO 100% [laughs]! That dude was ahead of the game for his time and was always taking risks and being different! I can imagine a lot of people were like "wtf" back then but that's the best part of fashion for me. Standing out!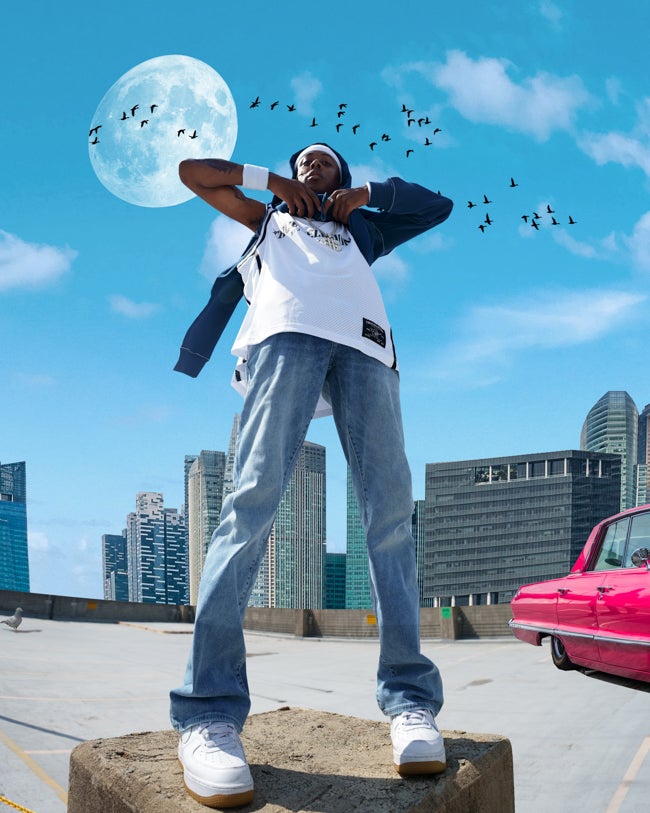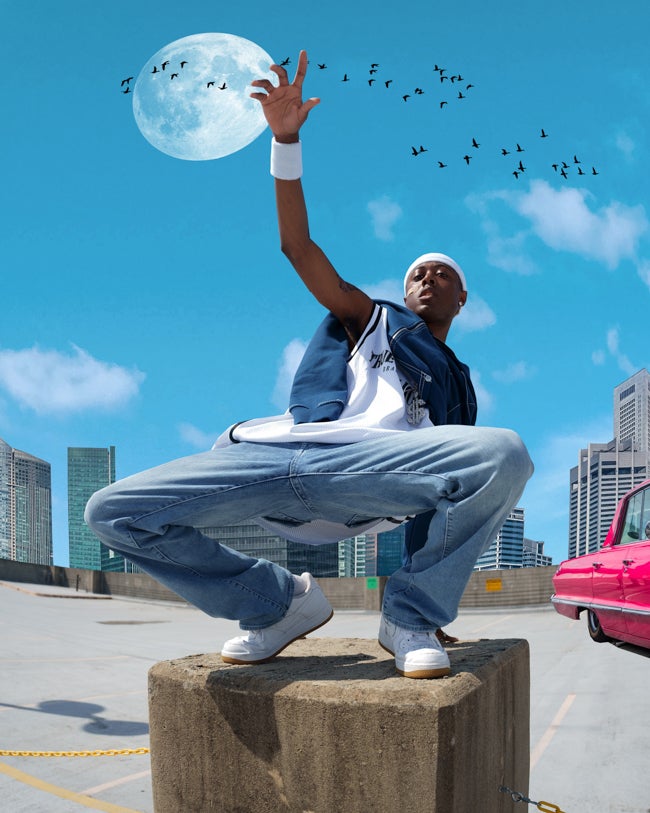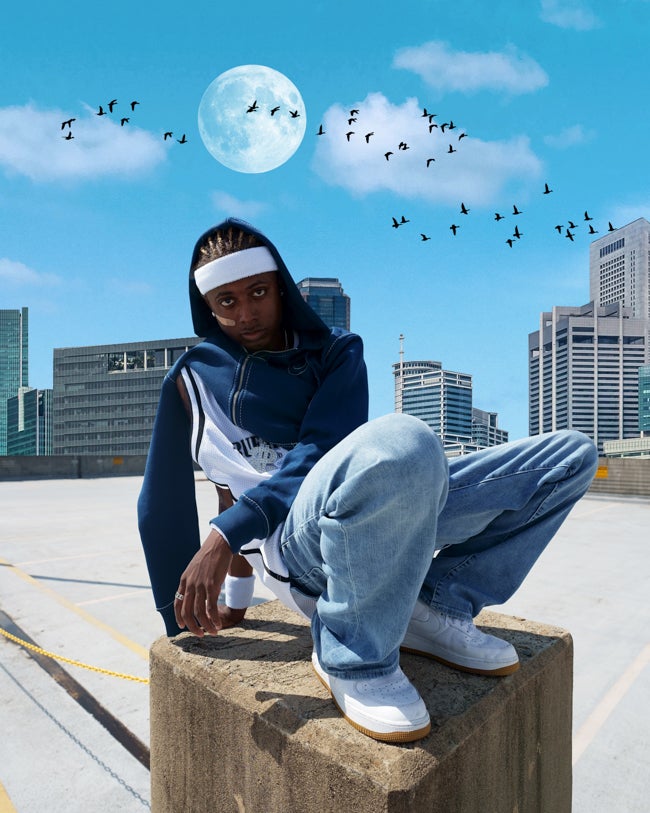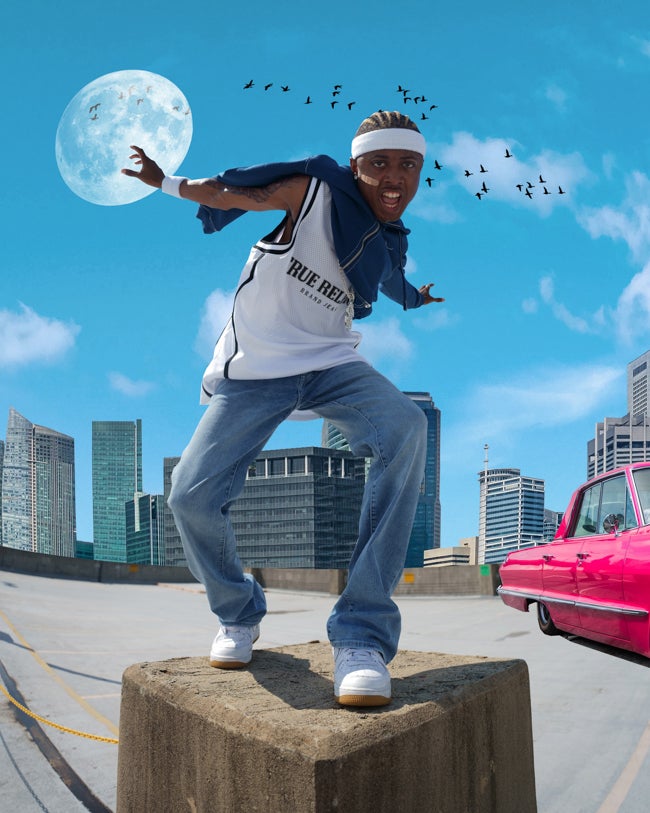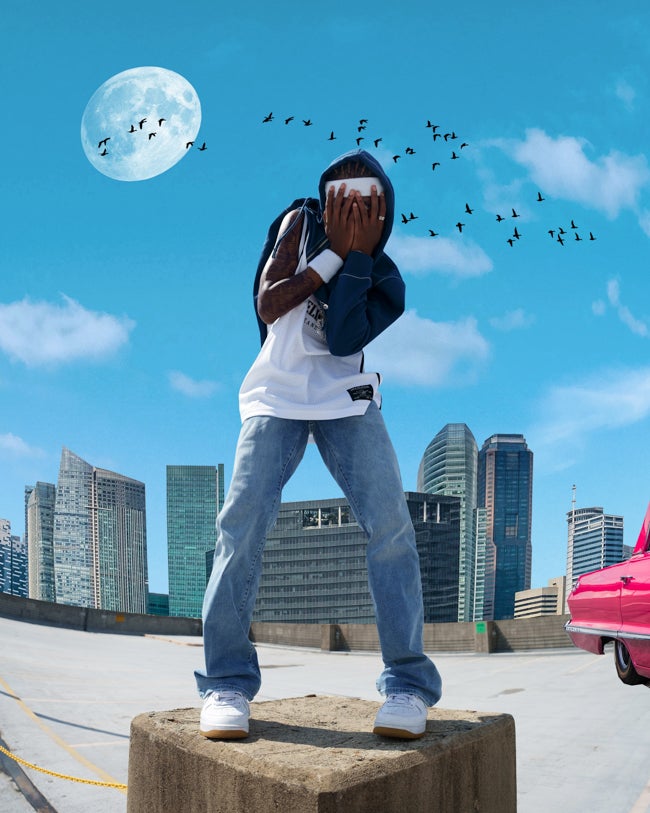 It's safe to say you're killin' it on the 'gram. So what made you take such a vibrant and creative approach to your feed? Where do you draw inspiration from? 
Believe it or not, I used to be that guy that only wore all black lol! I just wanted to stand out. There are a lot of people like me that post fits on the gram and even though it's not at all a competition, it can start to feel that way if you get caught up in it too much. Especially as a black creator. You have to REALLY stand out to be seen. I wanted to create a universe where both art and fashion could clash and just give people a different perspective of the "fitpic." I draw my inspiration from movies (If I watch The Matrix today, I'll probably look like a character from it tomorrow), video games, music videos or sometimes, the outfit itself. I'll build a universe around the fit.
Living in North Carolina, you know all the hot spots. Any hidden gems we should check out? 
Honestly, I moved here 4 years ago from New York so I am still learning myself but the NoDa area in Charlotte, NC is so cool! It's probably a creator's dream [laughs]. There are a lot of bright and vibrant places for content creation, great food and recreational spots! The creative scene in Charlotte especially is booming all over. There is always a pop-up to go to, local artist concerts, places for art lovers like the Mint Museum and cool events like the Durag Fest etc.
Music time! Why should people press play on your Y2K-themed playlist? 
This is a playlist for my true music lovers out there. It's got a little bit of something for everybody; from rock to hip hop to R&B! What better way to feel that childhood nostalgia?