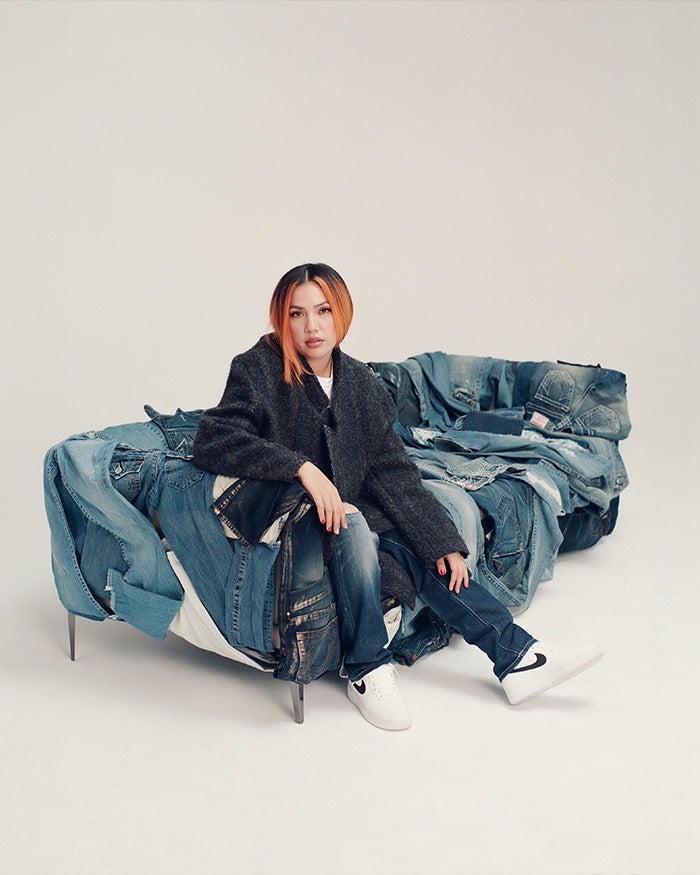 Mar 30, 2022
Go Figure:
Dianne Garcia Puts The Her in Heritage
Written by
True Staff
Photographed by
Kanya Iwana
We partnered with Los Angeles-based stylist Dianne Garcia on our most recent Go Figure campaign. For us, Go Figure is our way of showing up and having the necessary conversations around body positivity and female empowerment in fashion.
To help us tell that story and relay that message during Women's History Month, Dianne was able to capture the essence of True Religion as a heritage brand and the beautiful bodies that wear them. Here's what she had to say when we sat down with her behind the scenes.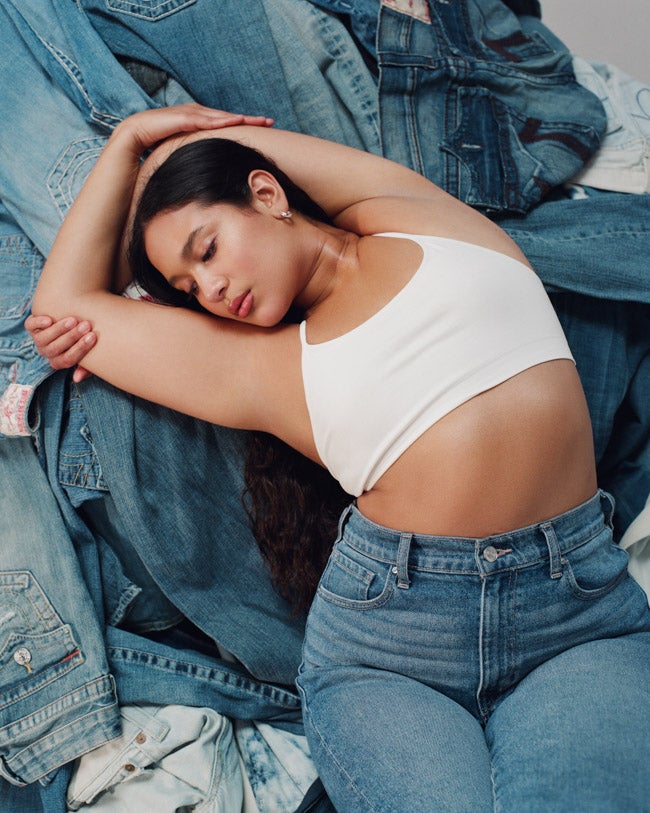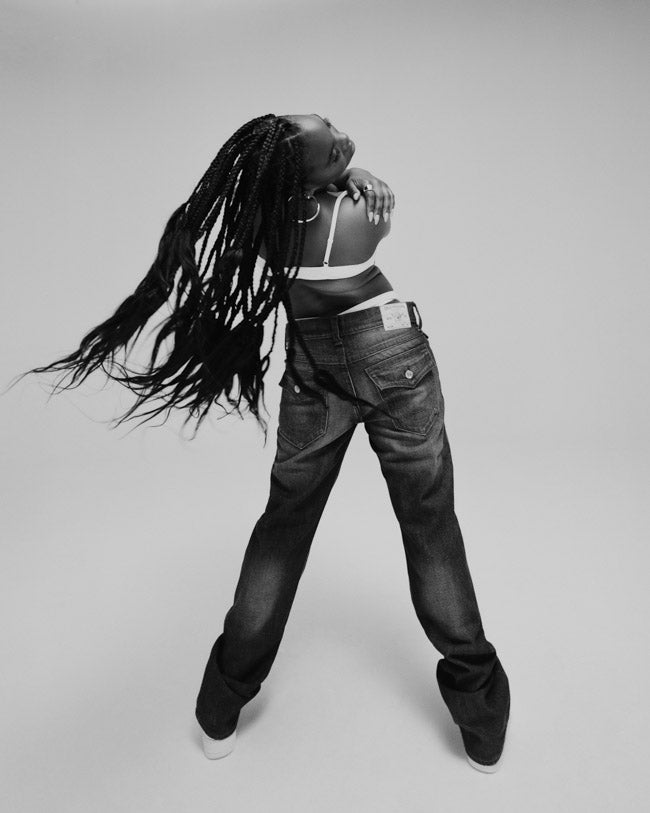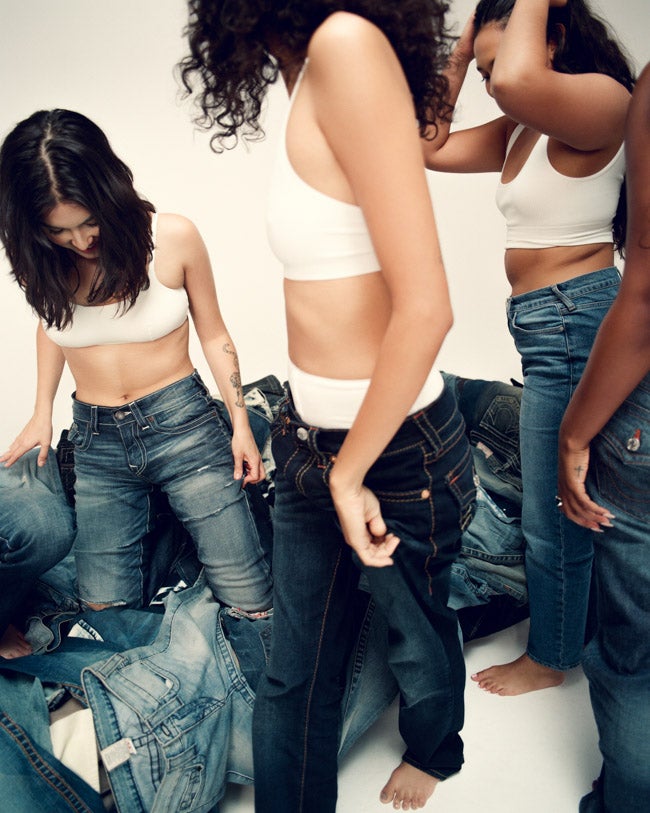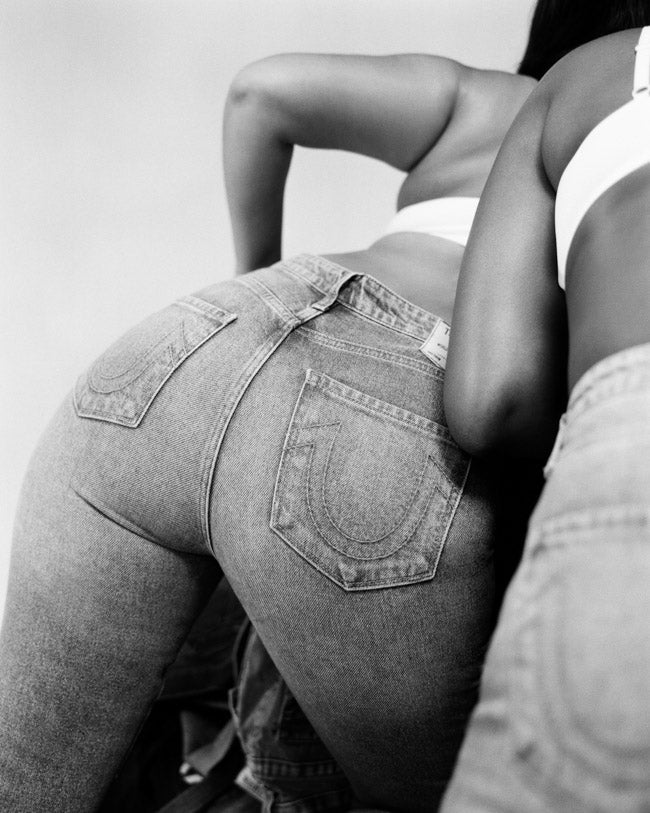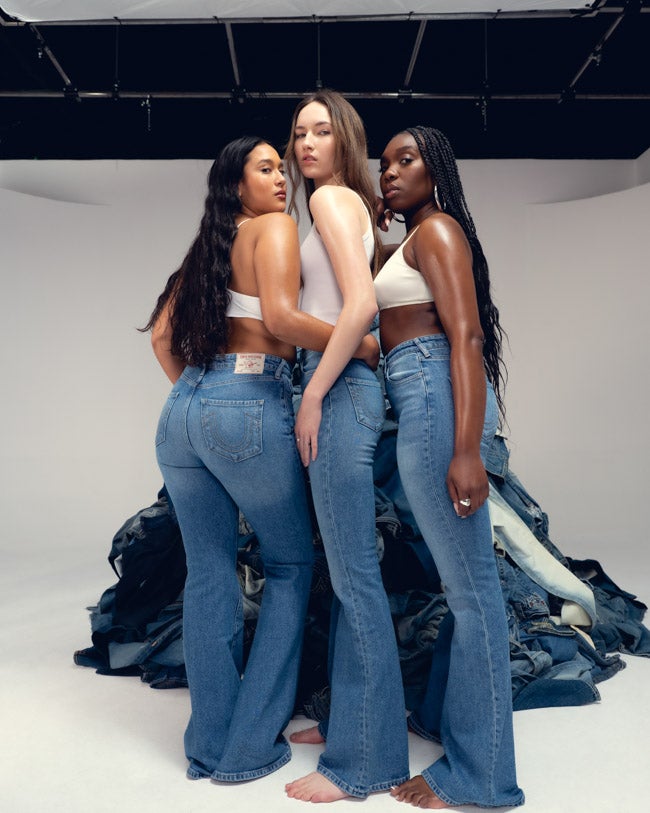 How does your approach to styling women unfold? How do you use clothes to tell a story that's unconventional for women, something that's different? 
As a stylist, I normally take into account someone's personal message. I guess you can call it their personal brand and preferences plus the brief that i have been given for the particular project. I'll combine that information with my personal perspective on fashion to try and create something that helps the person i'm working with feel confident in their skin. I'm not necessarily searching or forcing to be unconventional or different. What I try to accomplish is authenticity, comfort, and empowerment. I just want you to feel good about yourself while helping you think out of the box.
Can you share your thoughts around female empowerment and the importance of building up women and creating a strong female community? Speak to this both personally and in your work. 
I think as women, we collectively have a sets of challenges that we deal with in society on a daily basis. I find that sharing my story with a fellow female friend or community about said challenges is where I can find the empathy that I need because we are able to relate to one another most. Sometimes empowerment can be as simple as that — feeling seen for who you are and having your experiences validated.
"Sometimes empowerment can be as simple as that — feeling seen for who you are and having your experiences validated."
As someone who is working so intimately with the female body, how do you encourage people to take agency over their bodies and inspire them to feel comfortable in their skin? 
Clothing is my medium. I encourage people to choose what feels right to them and what complements their figure. There is something that flatters everyone and I pick and choose what that is for a particular person.
Do you think fashion is working as hard as it can to be body inclusive? What could change? Are you hopeful of the future?
I think fashion is working hard in recent years to be body inclusive. However, everyday I still find it very hard, especially shopping with luxury brands, for me to find clothing that fits and complements a full female figure. I think that fashion should not only market inclusivity at the surface by using full-figured supermodels on magazine covers, but it should also follow through in their design and production to create something that is not only size-inclusive but celebrates the different types of bodies as well if that is truly the message they are trying to convey.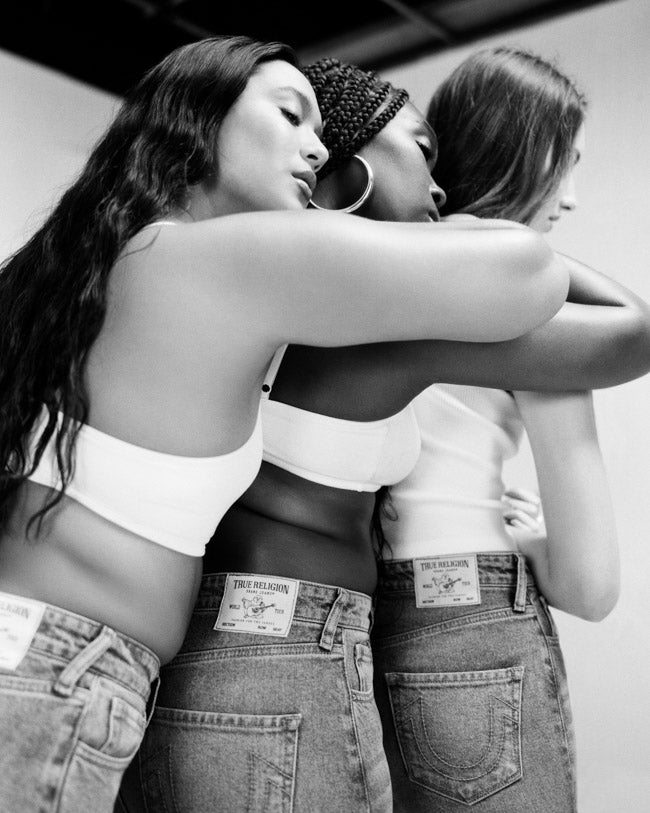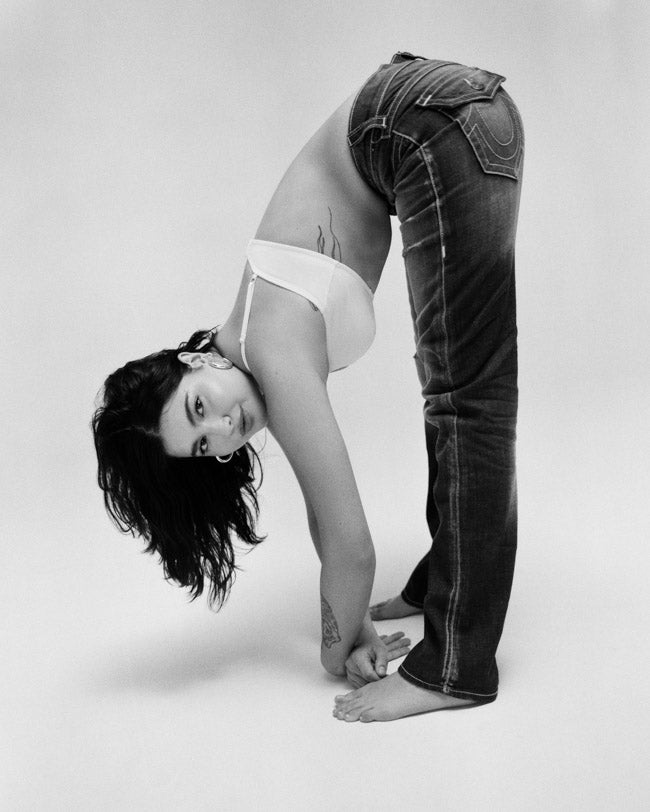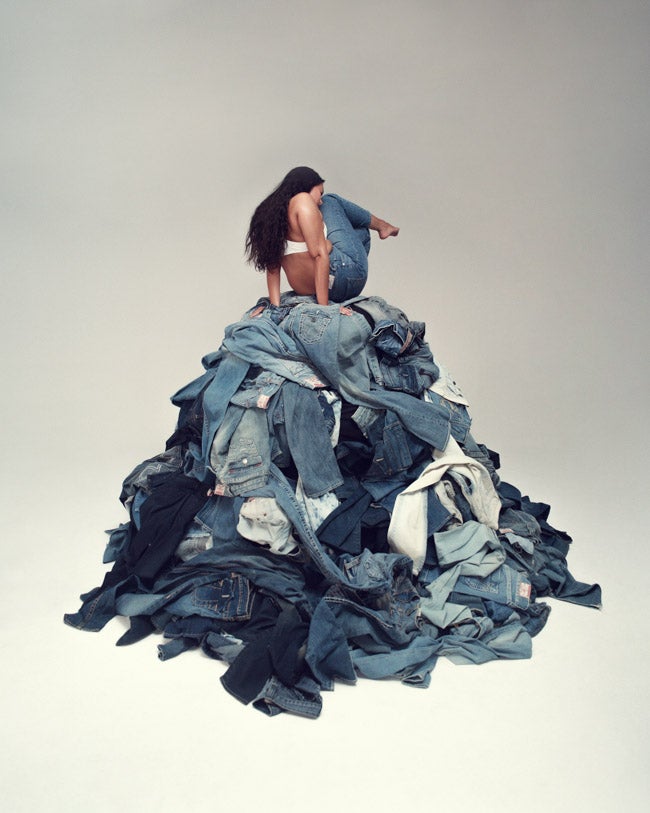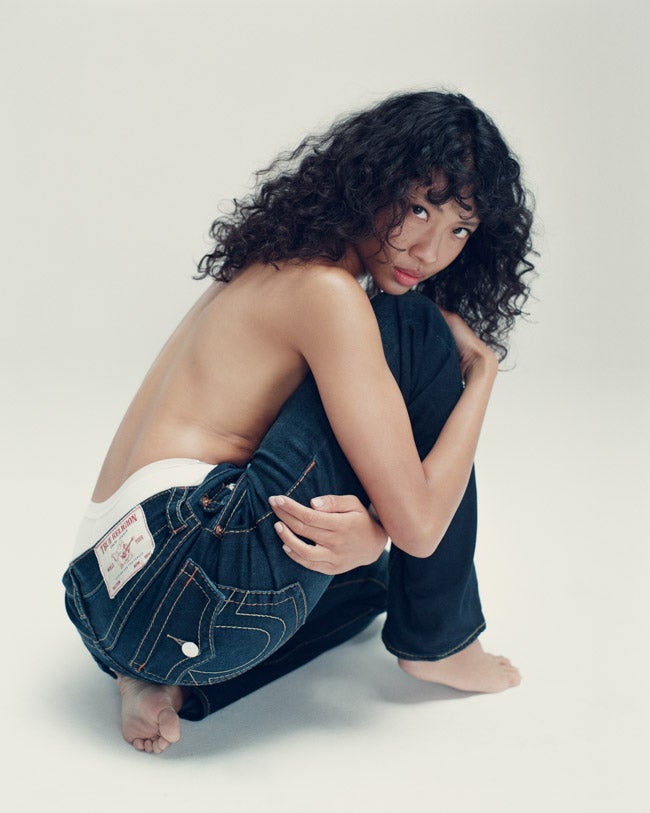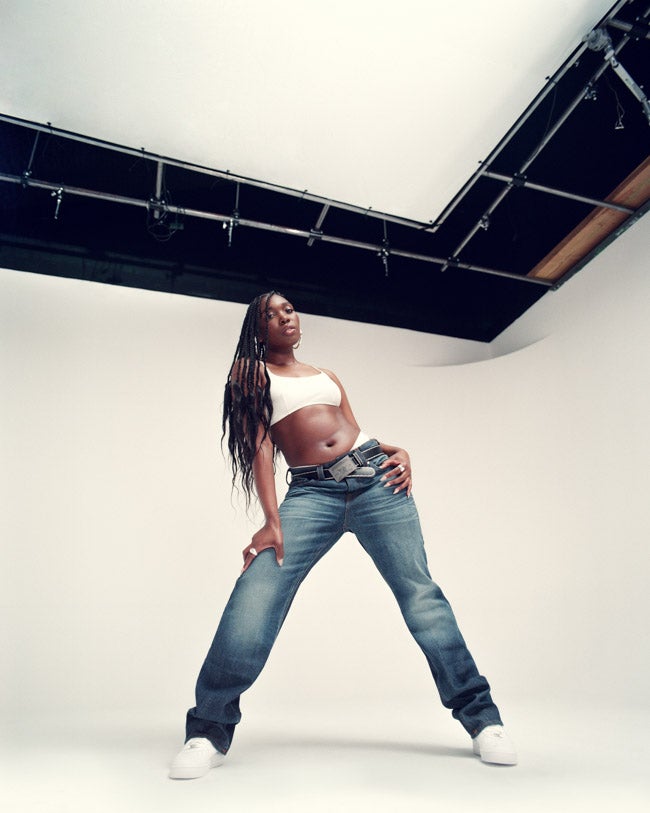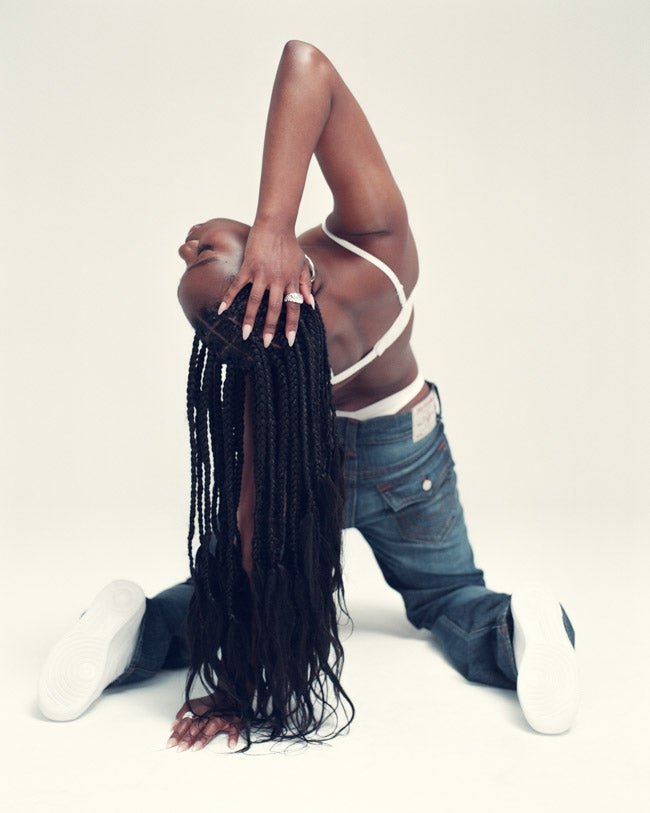 I think now more than ever, women are really taking ownership of their confidence and how we show up in the world. How do you show up in the world? 
I show up in the world with as much authenticity as possible as a person, whether it's through how I express myself, how I spend my time, the type of work I choose to do, and the type of projects I take on, I try to make sure it's something I have a natural connection to.
We know that you're so incredibly intentional with who you choose to partner with, so why us? More importantly, why are you choosing True Religion as a vessel to share the message of body positivity? 
True Religion was aspirational to me back then. The denim was unapologetically bold, but in a way, unforgiving of body types that didn't fit flawlessly within the parameters of their low-slung waistbands. Almost two decades later, True Religion embraces different body types by being size inclusive and creating styles that complement all figures. I also love that True Religion makes denim that has the weight and looks like non-stretch denim, but still offers a bit of stretch to hug curves and allow for movement. As a woman in today's society, we need to be able to move around comfortably while still looking great. As the beauty and body standards continue to shift in fashion, and given the opportunity to work with a brand like True Religion, I want to be a part of the shift that I hoped for almost 20 years ago.
Stay connected with Dianne on Instagram:
@dianne
This interview has been revised from the original.