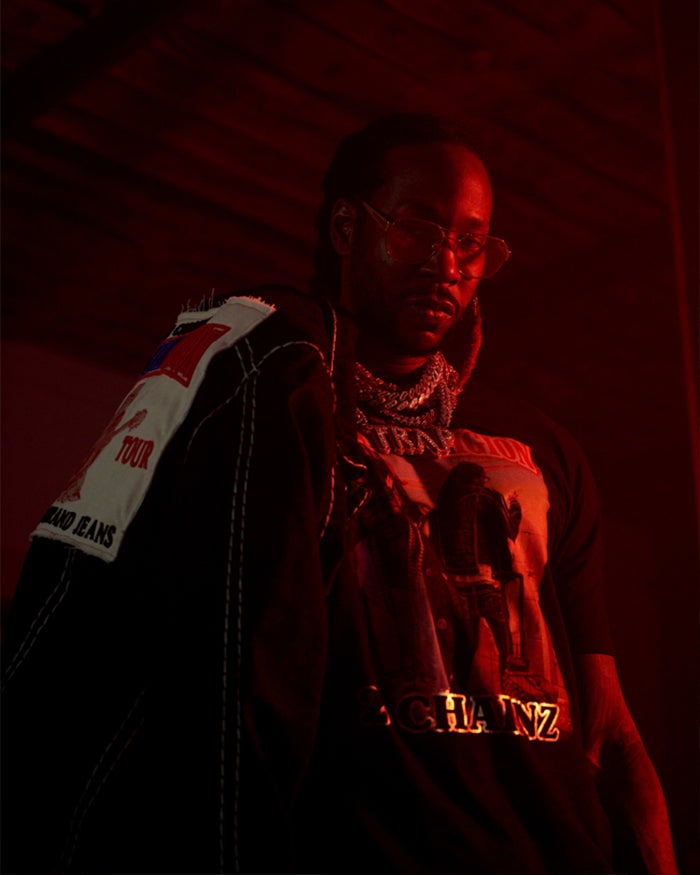 Nov 17, 2021
Class Is In Session: The Study of Being Real with 2 Chainz
Written by
True Staff
Photographed by
True Staff
2 Chainz' mixtape 'T.R.U. REALigion' ushered in a new wave of relevance for the True Religion brand. It made us suitable amongst a crowd of creatives and hip-hop provocateurs no doubt, and solidified us as a denim brand to be reckoned with. What the mixtape did for 2 Chainz however, well that's a whole different story.
In celebration of our limited-edition capsule collection with the artist, we wanted to talk his legacy, growing up in the A, and what it means to be real. Let's get into it.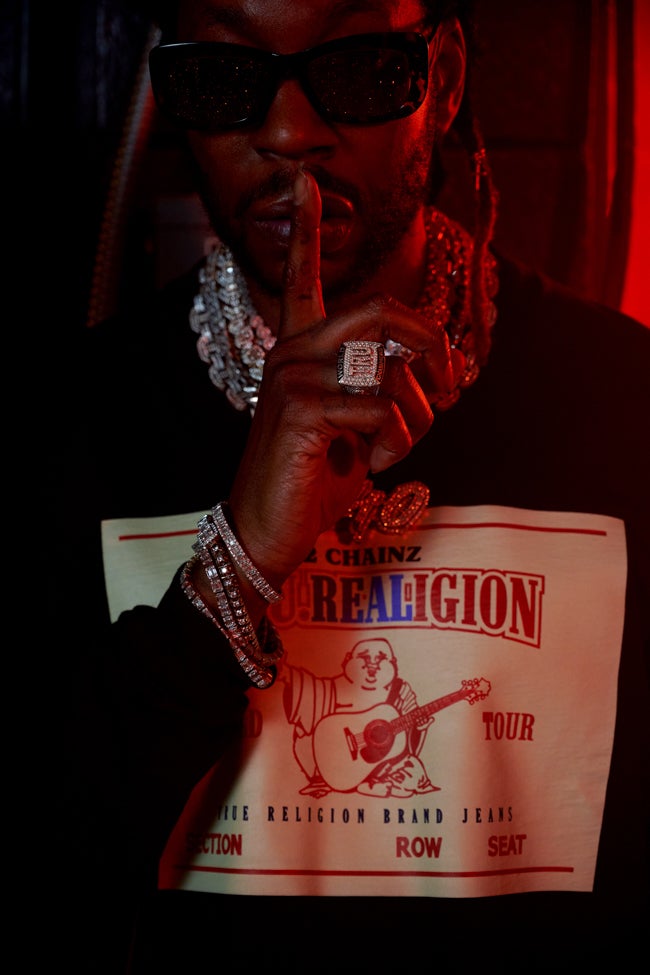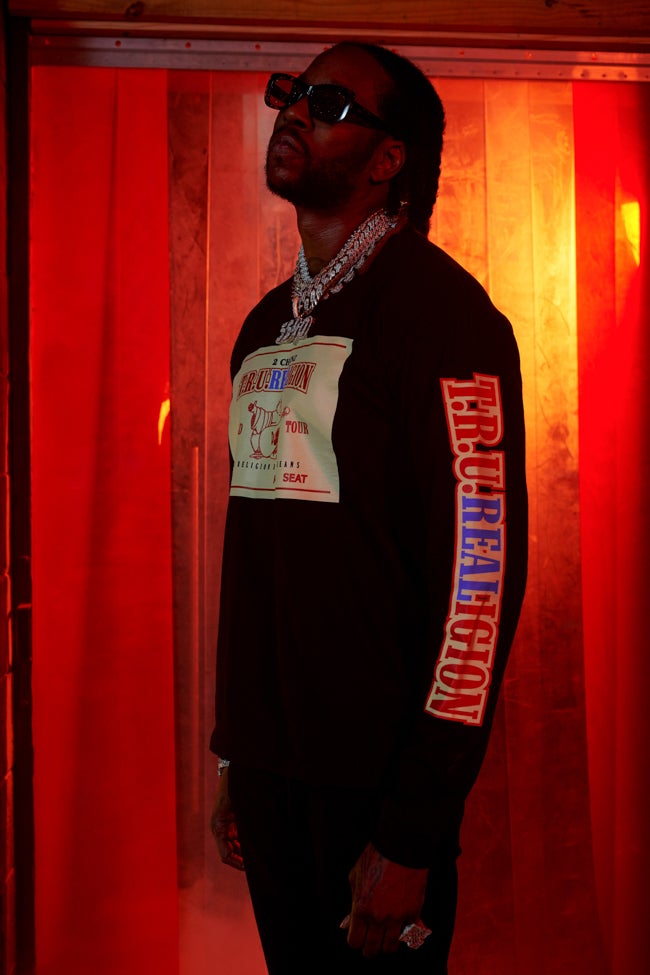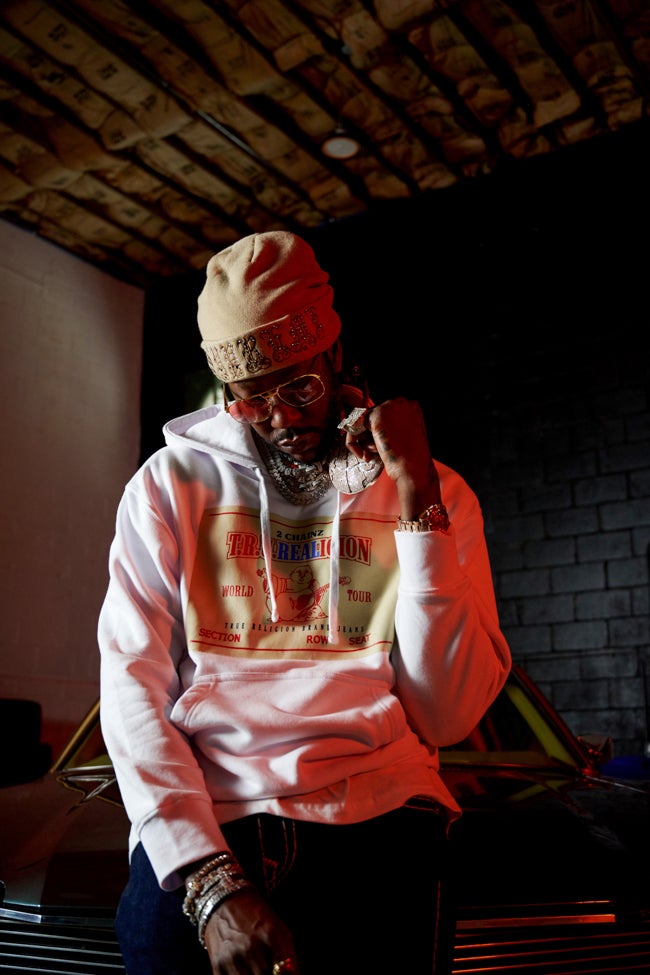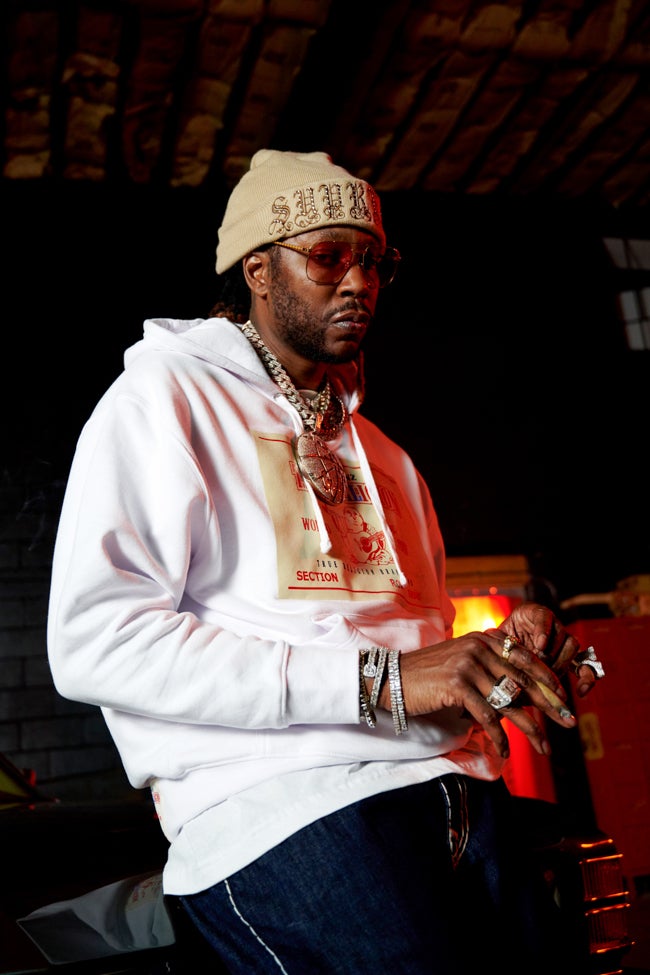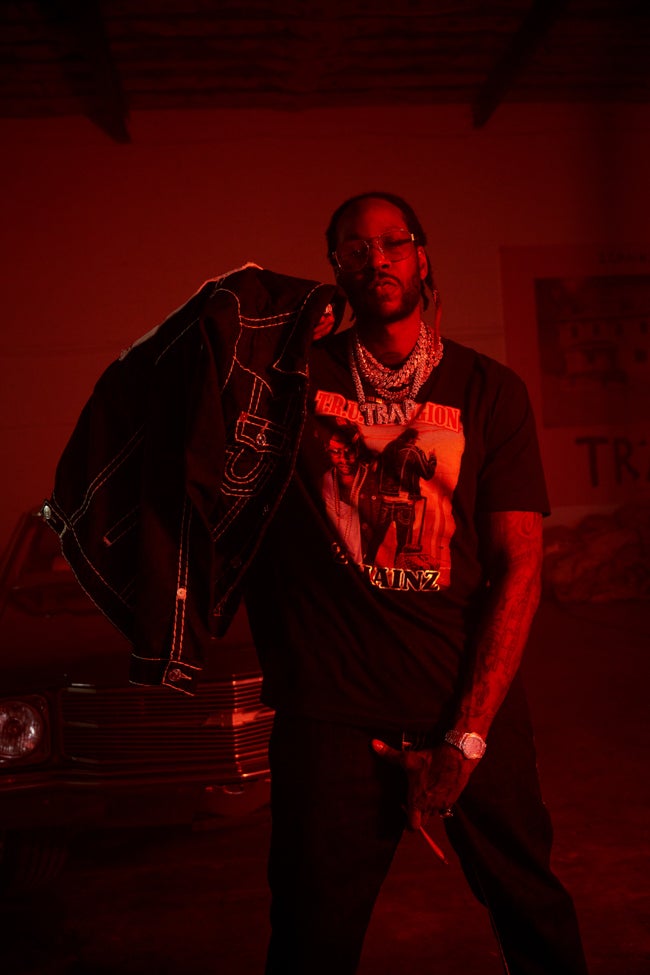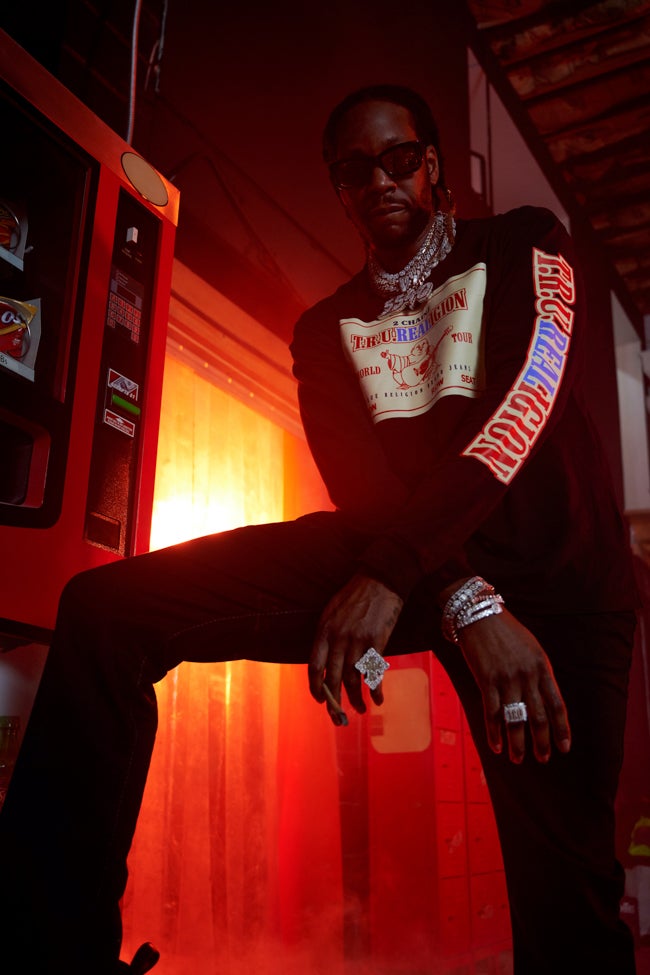 The beginning, with the release of T.R.U. REALigion, was not really the beginning for you. You were running with different artists and crews for a decade at that point. Can you speak to what it was like trying to find yourself and your voice as an artist while also remaining authentic and genuine in your relationships, and your relationship with yourself, during that time?
I knew myself the whole time. In fact, I've known myself for a long time. Being comfortable in my own skin is important to me, you know, straddling the line between confidence and cockiness. Knowing that only you know the real you, that's what my TR stands for. Standing on what you believe in, continuing to progress. In that time, I learned that relationships are worth more than money. I've built a lot of great relationships that have helped me make my dreams come true.
How did that then influence what would become T.R.U. REALigion? What does T.R.U. REALigion mean to you?
True Religion was a popular brand for the hood because the hood was who was wearing true. It meant you were getting some type of money. I wanted to make True an acronym, the "study of being real", and I ran with it and people loved it. Until this day, I still practice all those principles.
On the flip side, what does True Religion mean to you? What about the brand made you want to rep us so hard in those formidable years?
It's a hustling statement to a degree. Exactly 10 years ago it symbolized someone getting money. People enjoyed rocking the horseshoe on their jeans and we are about to bring that back.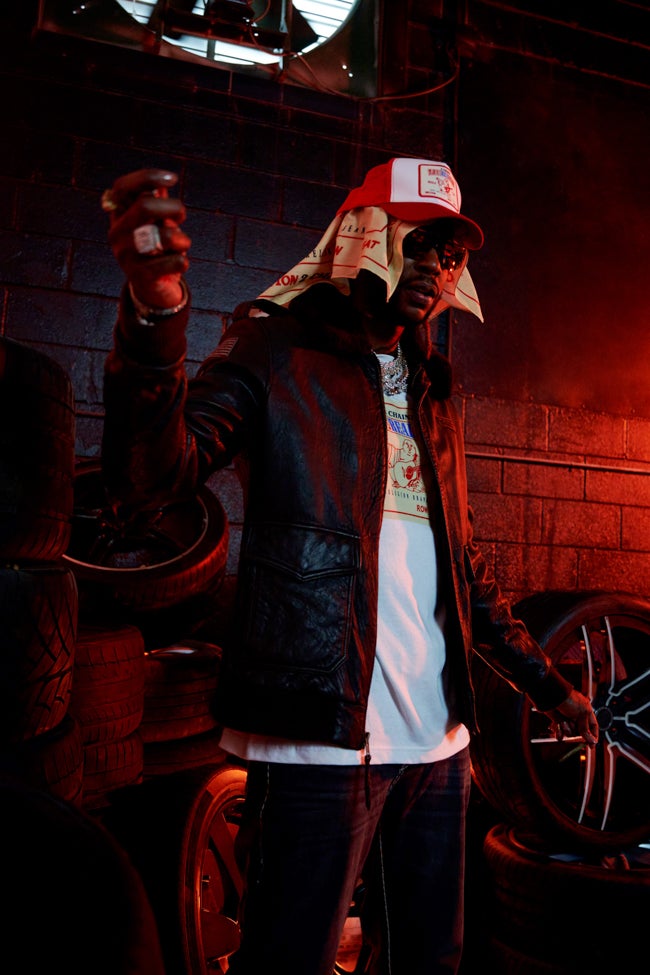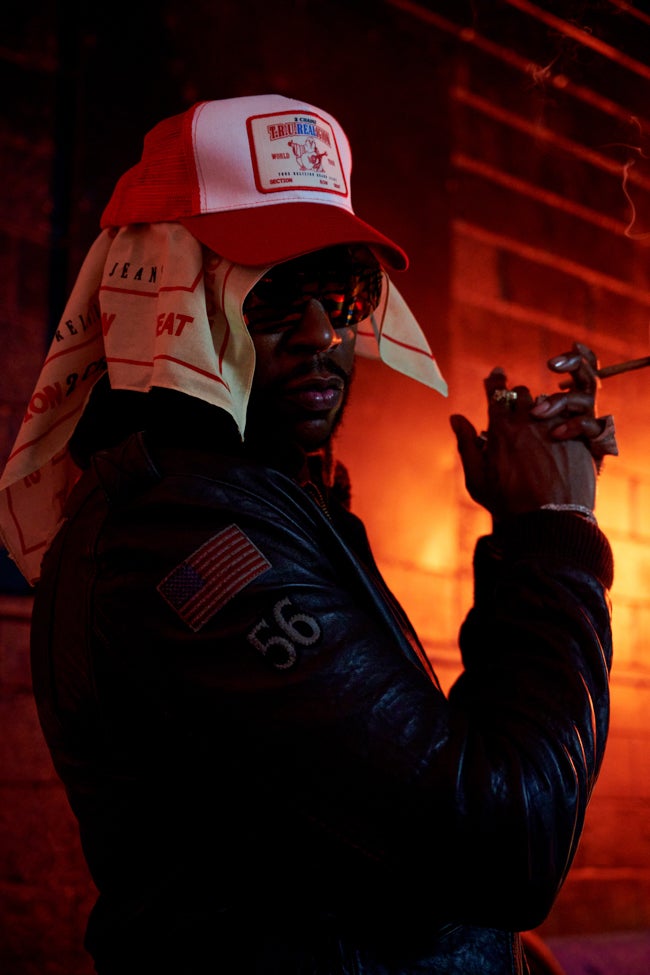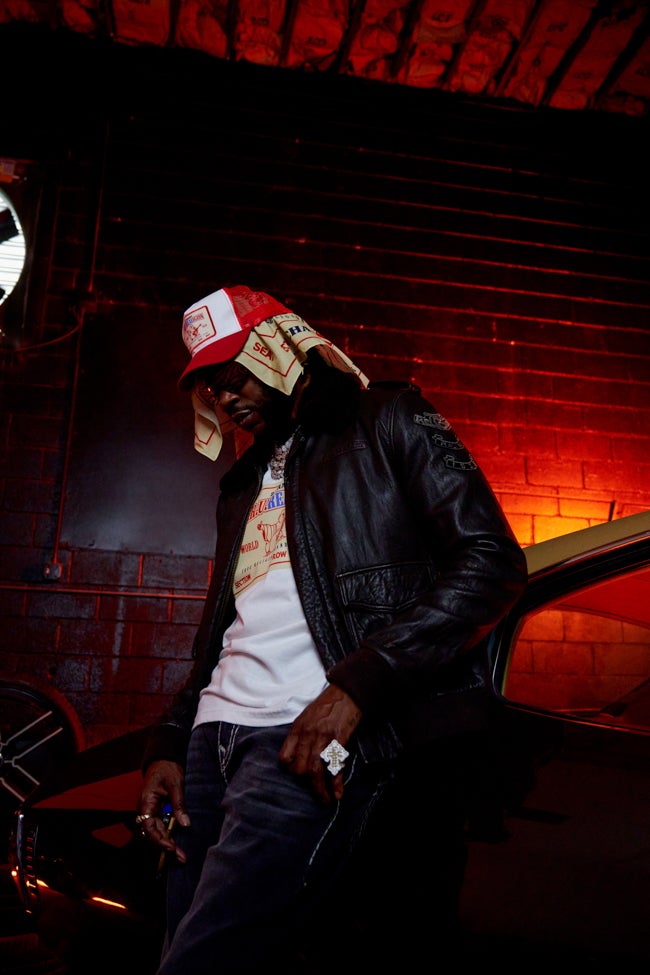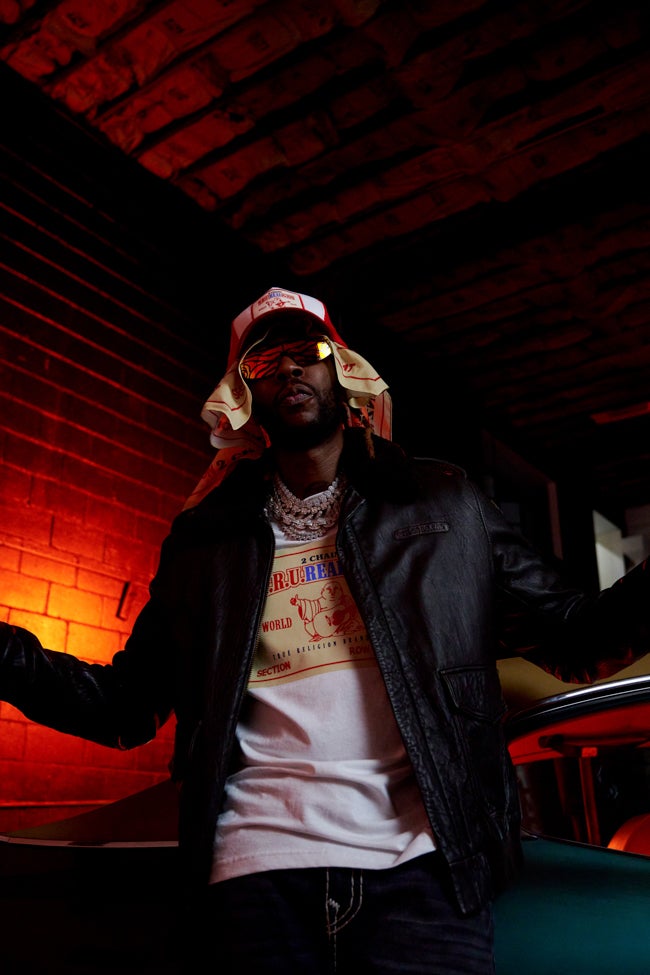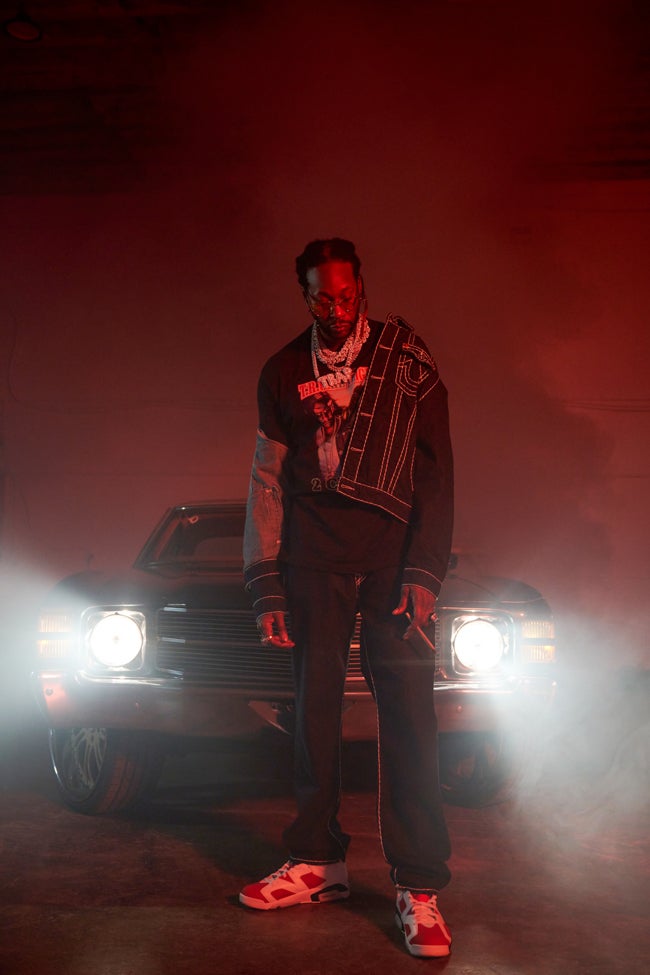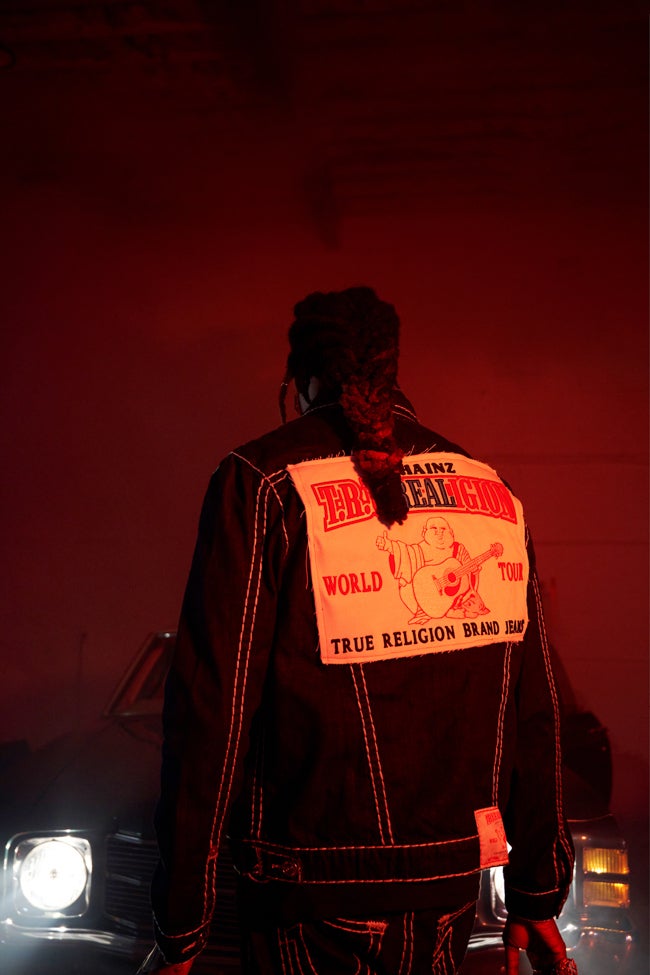 It's been 10 years since you released the mixtape. Can you speak to how far you have come since then? What's something we don't know about the journey to who you are today?
I've grown and become a more giving person, I was an only child with no handouts. I used to be more selfish so it was hard for me, but I've definitely become more giving and I have always enjoyed learning. So in the last ten years, I've accomplished a lot. I've become an executive, I've sold millions of records, I've become an international superstar, I've gone through two different passports, I've gone through 25 cars, I've purchased 4 or 5 homes and 13 properties. The last ten years I've had two kids and lost some loved ones. It's been one hell of a ride.
You've garnered so much success, and with success like that, people expect there to be some sort of departure from who you've always been. You've managed to stay true to you though, how do you do that?
I am great at being a self motivator. I consider myself someone who can tell himself to get off his ass, remind myself that I am the shit. I am confident in what God manufactured. Handling my business is my equation for success.
[Atlanta] shaped me to be a leader and recognize my surroundings, like how people talk and act. It has grown me, and I wouldn't change it for the world.
Growing up in Atlanta, how would you say the community shaped you?
I grew up in a low socioeconomic status, in apartments where people stayed close together. You build your family with the people around you, and you learn how to survive. I would go to sleep hungry and take cold showers, and I learned how to put myself in a position to not be in that position ever again. [Atlanta] shaped me to be a leader and recognize my surroundings, like how people talk and act. It has grown me, and I wouldn't change it for the world.
How do you intend to give it back, and shape your community?
With the TRU Foundation, we started by assisting those in need in domestic violence situations, but now it's gone to different levels helping with kids, single-parent households, debts, holidays, and more. We just want to make a difference in our community.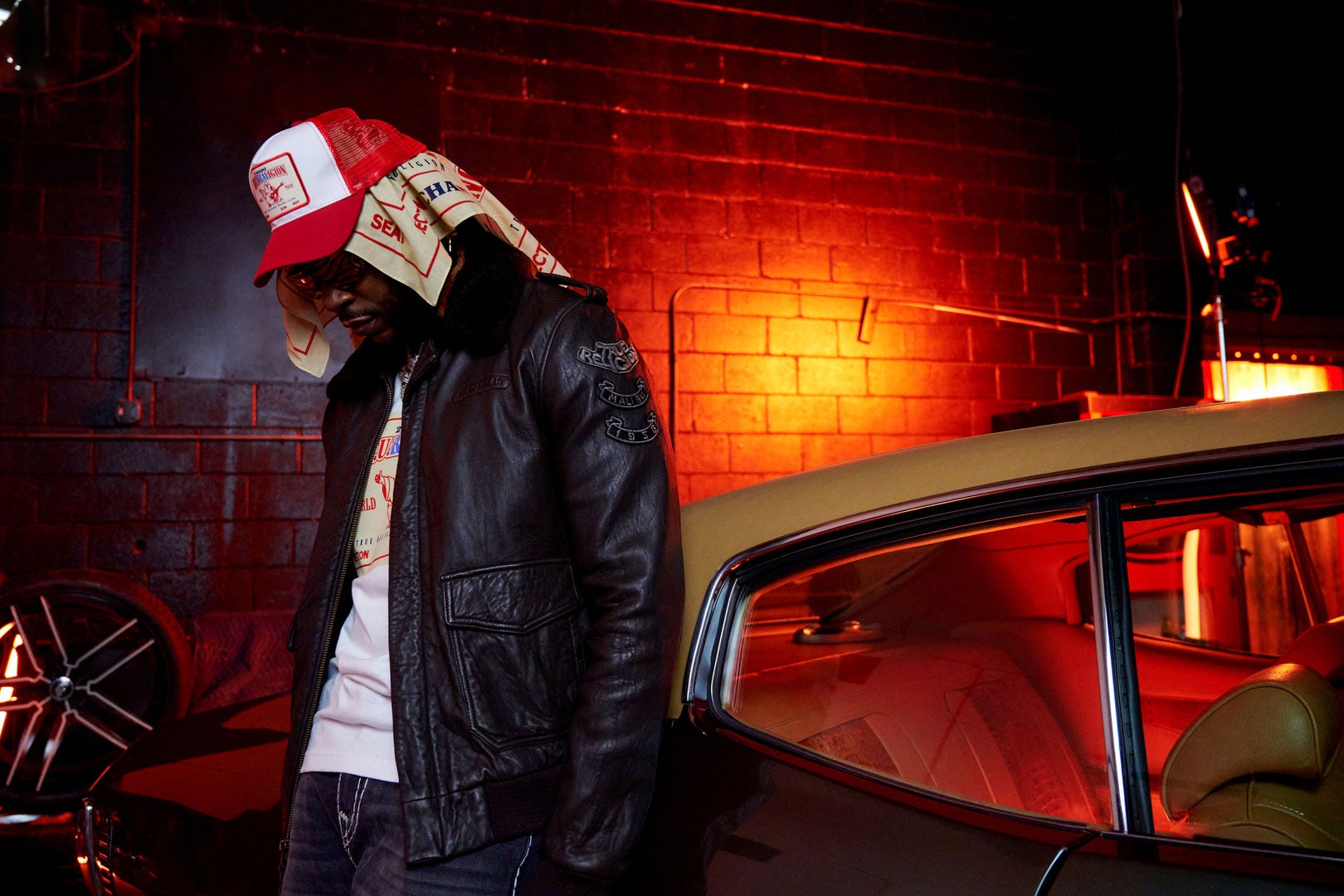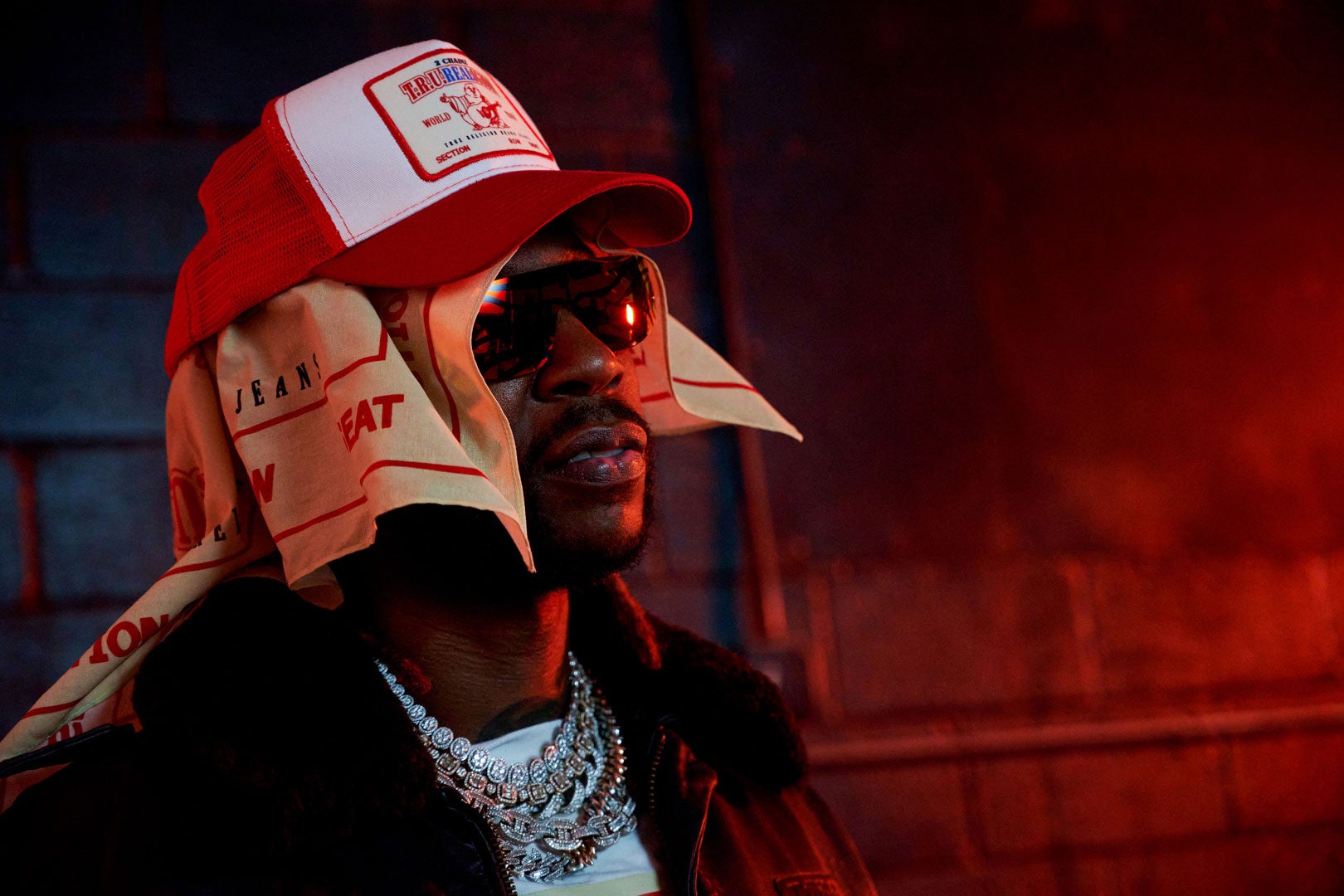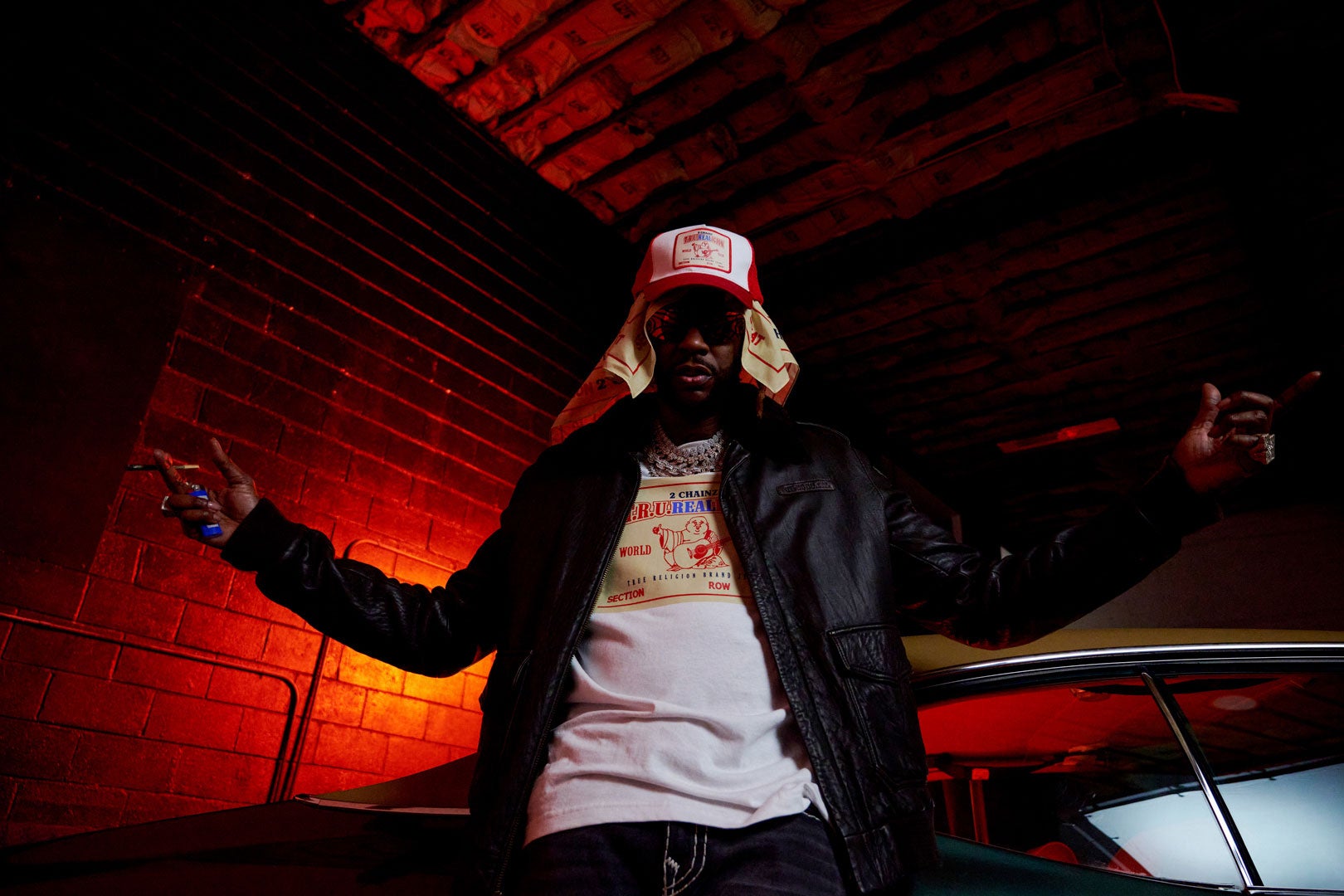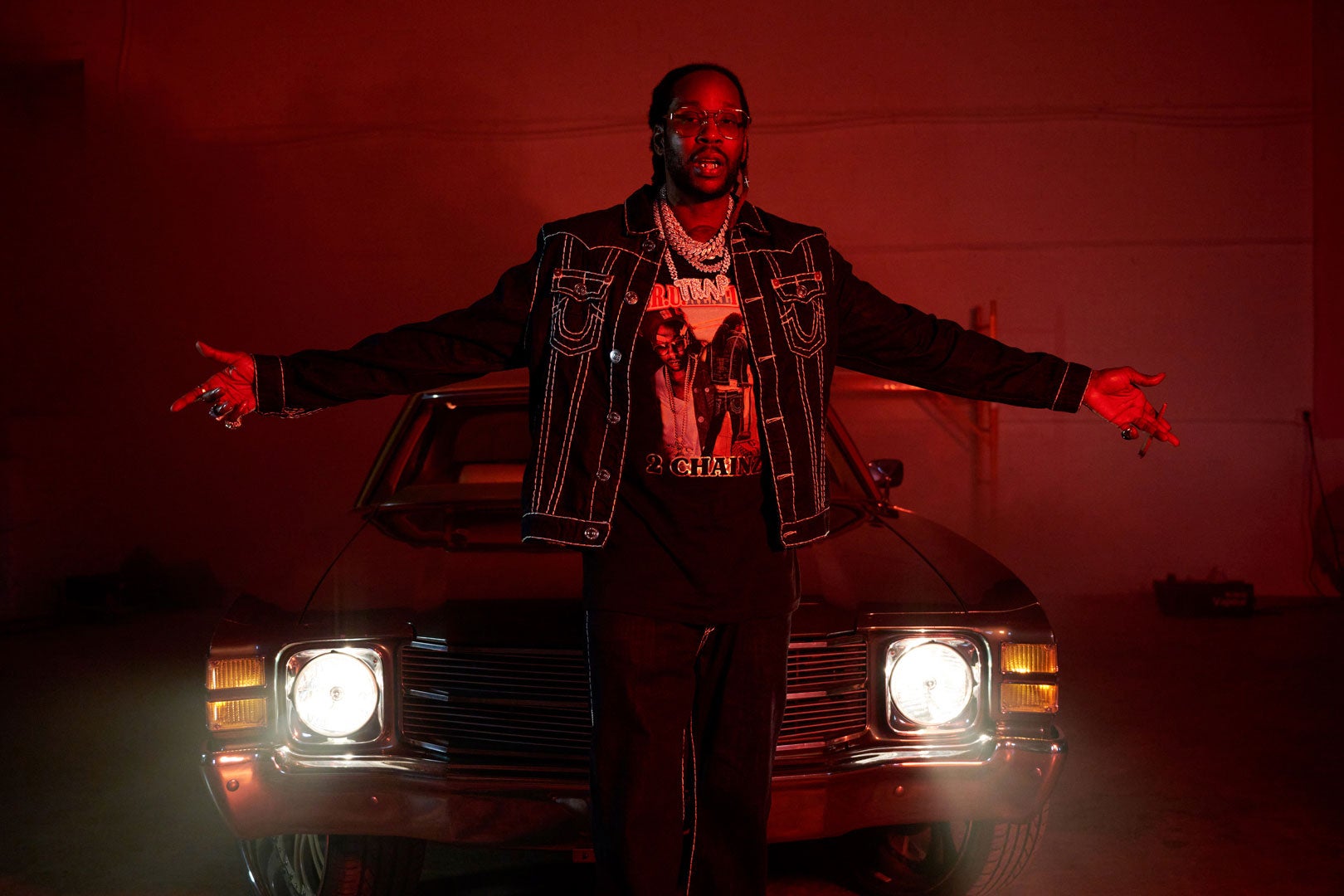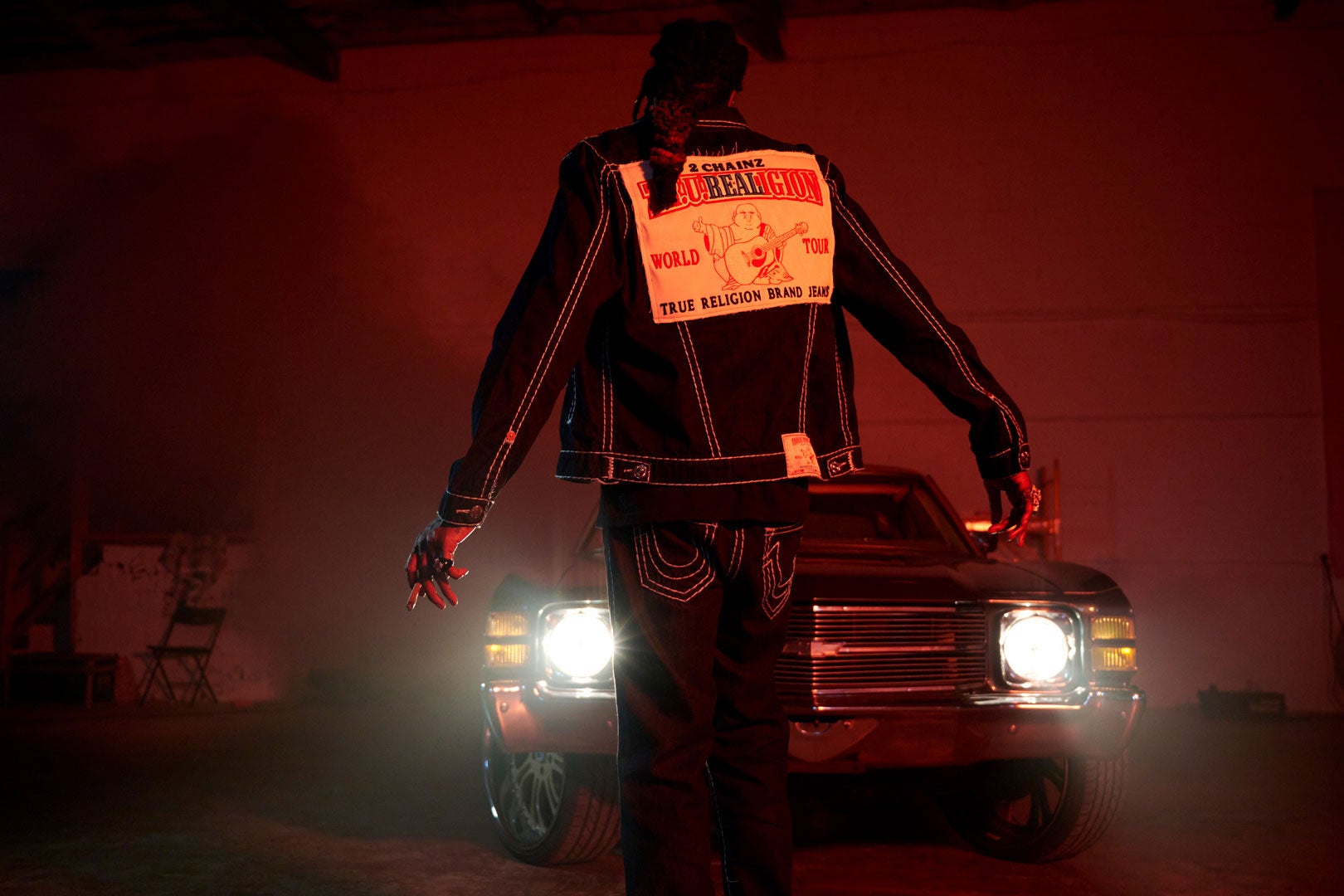 At True Religion, we've been talking a lot about what it means to be "true to you". For us, it's about being authentic and original, but also a little bold too. In the present, what does being "true to you" look like?
True to you, it looks like your chin up, chest out, and your voice loud. That's what it looks like, that's what it feels like.
As you approached the 10-year anniversary of your mixtape, you decided to work with us. Why is that? Why is True Religion still part of your story?
It was nostalgic and quite frankly, the time had come. I spoke this into fruition. We out this thing.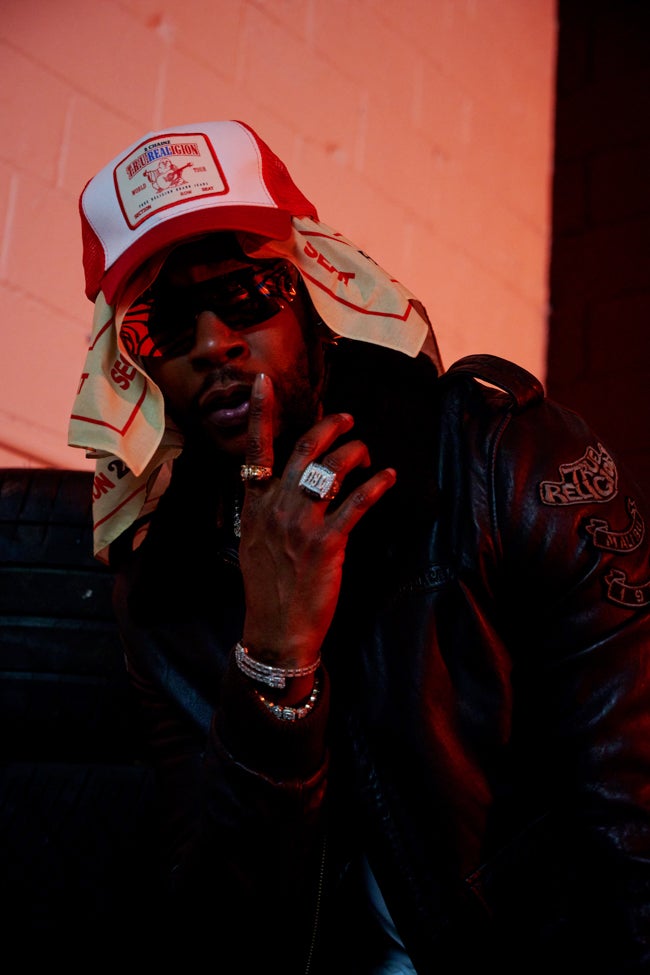 Stay connected with 2 Chainz on Instagram:
@2chainz